Completed meetings and events 2019-2020
Fri 12th June 2020 Annual Strawberry and sparkling night at the home of Ann & Jeff

to support international projects
Thu 28th May 2020 Fish & Chip Supper

Annual Fish and Chips Supper at Hallgarth Manor, Pittington in aid for Spinal Injuries Association (SIA)
Raffle prize donation: Dave
Fri 1st May 2020 Postponed to 2021 due to COVID-19: Volunteer Expo with Rotary showcase and excellent speakers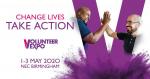 register now for free venue: NEC in Birmingham. Watch video: https://www.youtube.com/watch?v=JUPZyT_5g-U&utm_source=Members%27+Newsletter&utm_campaign=2b994b05b1-EMAIL_CAMPAIGN_3_14_2018_COPY_07&utm_medium=email&utm_term=0_f292fdb345-2b994b05b1-70818115
Fri 20th March 2020 Young Technology Tournament

Venue: Regional Technology Centre North – Sunderland -
Associate Members to provide First Aid Cover
Thu 19th March 2020 No meeting due to COVID-19 Speakers David Carter & Susan Tyson from Durham Pointers postponed

Durham Pointers: Visitor Assistance
Are you visiting Durham? Looking for places to go? Things to do? You need a Pointer!The Pointers provide information for locals and visitors in the heart of Durham City.
Raffle prize donation: Peter Bramwell
Sun 1st March 2020 New College Antiques Fair
We will be collecting for the Durham Defibrillar project (DDP)
Thu 27th February 2020 Spk: Pres. Joy Palmer Cooper Alnwick – Update on our Club's first overseas project
Raffle prize donation: Tom
Sun 23rd February 2020 - Mon 24th February 2020 Rotary Day
...
Thu 20th February 2020 Speaker Brian Stobie- International Officer DCC
Raffle Prize donation: Margaret
Thu 13th February 2020 no meeting
...
Thu 6th February 2020 Committees & Business meeting
...Raffle prize donation: Peter Atkinson
Thu 30th January 2020 Spk: Scott Bowes – Young Call Handler

Scott Bowes, our speaker, is proving that hard work and determination are the key to success. He became Durham Police force's youngest call handler.
read more...
Sat 25th January 2020 Fundraising quiz night in Pittington

The night raise £350. £200 will go to Foundation and £150 will be used for the Village Hall Roof Appeal.
Thu 23rd January 2020 Pittington Quiz – Final arrangements
At the meeting the final arrangements for the quiz on Saturday the 25th of January will be discussed.
Thu 16th January 2020 Speaker: Charlotte from Teleeg
Providing eeg traces in remote areas – primarily in developing countries – linked with Newcastle University - Host Jane
Raffle prize donation: John
Thu 9th January 2020 Committees & Business meeting & mid-year review
,,,
Thu 19th December 2019 Christmas Dinner
Venue Hallgarth Manor
Thu 12th December 2019 Speaker RT Projects: Creativity for mental health well-being Durham
RT Projects is a mental health charity that uses art as a tool to give people resilience and a creative outlet.
Wed 11th December 2019 Group5 5 Quiz night
Venue TBA
Fri 6th December 2019 Committees and Business Meeting
Bring your sugar, and bags with unused warm clothing for adult men and women. Barbara is coming with a van for collections for The People's Kitchen.
Thu 28th November 2019 District Junior Technology Tournament
DE Associate members to provide First Aid cover
Thu 28th November 2019 Speaker Rt Rev Malcolm Jones PCDC

The Reverend will talk about Serving Children in the Holy Land
Tue 26th November 2019 Rotary Group 5 All Groups Meeting - Speaker DG Jaqui Molyneux
All members are encouraged to attend this dinner meeting hosted by Newton Ayecliffe Rotary Club at Woodham Golf Club
Thu 21st November 2019 Foundation Supper at Liz and Dave's home
...
Sun 17th November 2019 The Elvet Swans swim at Durham Swimathon for breast cancer
The swans swam at 2pm at Freeman's Quay Leisure Centre. They raised £600 excluding Gift Aid for the Mayor of Durham Charitity and Breast Cancer Now
Thu 14th November 2019 District Council
...
Fri 8th November 2019 - Sun 10th November 2019 GETS
...
Thu 7th November 2019 Committee and Business Meeting
...
Tue 5th November 2019 Durham Elvet Rotary helps with Aykley Heads Fireworks
Members of Durham Elvet Rotary Club help the police with the money collection at the entrance of the fireworks
Thu 31st October 2019 Speaker PDG Terry Long will talk about RYLA 2019
Terry Will be accompanied by his wife Marion Long
Fri 25th October 2019 Broth Night Ann and Jeff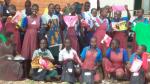 The night raised £400 for a women's charity in South Sudan run by Hannah Loya, who provides reusable sanitary pads plus menstrual kits and training to primary schools in Rokon county and community.Hannah also works in refugees camps to educate girls.
Thu 24th October 2019 World Polio Day
...
Sun 20th October 2019 Collection at New College Durham for Shelter Box
£300 was raised for the Shelter Box project
Sat 12th October 2019 Rotary Showcase Market Place Durham

At the Durham Rotary stall demonstrations were given of how to use a defibrillator and how dirty water is cleaned with the use of an aquabox
Fri 4th October 2019 - Sun 6th October 2019 District Conference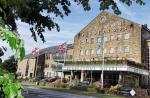 Rendez-vous Hotel, Keighley Road, Skipton BD23 2TA North Yorkshire
Thu 3rd October 2019 Committees and Business evening
...
Sun 29th September 2019 Collection at Tesco for Durham City Defibrillator Project
The collection raised £271.33 towards the purchasing of defibrillators in and around Durham
Thu 26th September 2019 Spk: Rtn. Josey George - Jaipur Limb project

...
Thu 19th September 2019 RYLA Presentation Night
...
Thu 12th September 2019 Gulyas Evening at Klari and Stuart
Postcode: DH1 2AJ
Thu 12th September 2019 Gulyas Supper
The supper raised £208
Thu 5th September 2019 Committees & Business meeting
...
Thu 5th September 2019 Committees and Business Meeting
...
Thu 29th August 2019 Social Night
...
Thu 22nd August 2019 Social or Scatter night ( Visit to other Clubs)
...
Thu 15th August 2019 Social Night
...
Thu 8th August 2019 Business Meeting
...
Sat 3rd August 2019 Sainsbury collection

A total of £477.87 was donated by the general public for our Aquabox project. Thanks to all who helped collecting!
Thu 1st August 2019 No meeting - social if desired in Tavern Bar
Business meeting postponed until the 8th of August
Thu 25th July 2019 Social or Scatter Night
...
Thu 18th July 2019 Social Night and Homage to Seamus

Unfortunately Seamus needs to go back to the USA for personal reasons but he has written his experience in Durham for us in his reflections below.
read more...
Sun 14th July 2019 Car Boot Sale Seaham Coast Road

The boat sale raised £220
Thu 11th July 2019 Social & planning Car Boot Sale
...
Sun 7th July 2019 Games for People with Disabilities Eston Sports Centre, Middlesbrough
A sports day organised and supported by
Rotary Clubs in North East England. Join competitors of all ages and disabilities from across the North East and beyond in this extremely rewarding Community Service project in its 26th year.
Thu 4th July 2019 Committees and Business Meeting
...
Mon 1st July 2019 Social and Urgent Business
...
future
calendar
district events
local events