Completed meetings and events 2022-2023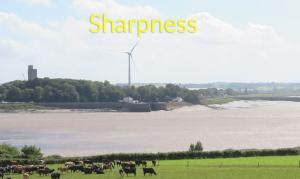 Thu 1st December 2022 A Talk on Tidal Power, followed by the club's Annual SGM
Speaker: Professor Rod Rainey - Tidal Power barrages are proven technology, but are perceived as uneconomic. They need to offer significant environmental benefits, as well as power, to be built.
read more...
Thu 17th November 2022 Handling Ukrainian Refugees in Gloucestershire
Speaker - Caroline Beatty
read more...
Thu 20th October 2022 Charter Night
Celebrating the Club's 15th Anniversary, to be held at Egypt Mill
read more...
Thu 6th October 2022 Club meeting
Speaker: Alexandra Lloyd-Jones - Older Driver Forum update + Assessing and Choosing an Electric Vehicle.
Tue 27th September 2022 Club Council
Venue TBC
Thu 15th September 2022 Club meeting
Social evening at The Weighbridge
Thu 1st September 2022 Club meeting
Speaker: James Bandle, Minchinhampton Scouts
Thu 18th August 2022 Club Meeting
Speaker - Charlie Coates AG: Kingsholm Club's work with refugees in Gloucester
Thu 4th August 2022 Club meeting
Blue Plaques Guided Walk in Nailsworth followed by dinner
Thu 21st July 2022 Club Meeting
Club Assembly Follow-up
Thu 7th July 2022 Club Meeting
Speaker: Pete Drover: Researching Family History
calendar
district events
local events