Completed meetings and events 2018-2019
Thu 20th September 2018 Business Meeting
Sat 8th September 2018 Crewkerne Boundary Walk

Annual Boundary Walk one of the events run as part of the Crewkerne Street Fair.
Fri 7th September 2018 - Sat 8th September 2018 Crewkerne Charter Fair

Annual Street Fair & Markets formally known as St Bartholomew's Street Fair
read more...
Thu 6th September 2018 Fair Set Up

Preparing the town for the arrival of the Charter Fair 7 & 8 September
Fri 31st August 2018 Charity Quiz Night

At The Henhayes Community Centre, Crewkerne, TA18 8DA.£2.50 per person entry fee. Maximum of 6 in a team.
Thu 16th August 2018 Business Meeting
Thu 2nd August 2018 Picnic/ BBQ - Ham Hill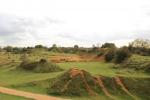 Thu 26th July 2018 Raft Race and chips
Visit to Westbay to watch the annual RNIL raft race.
Thu 19th July 2018 Business Meeting
Thu 5th July 2018 Beaujolais and Balsam - 5th July 2018

future
calendar
district events
local events