Completed meetings and events 2019-2020
Mon 20th January 2020 Young Citizen Award Ceremony

Rotary Leeds makes awards to outstanding young people from schools and youth organisations in the district who give exceptional service to their community.
read more...
Fri 17th January 2020 Committee Meetings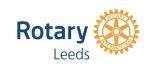 1330 Cosmopolitan Hotel - after lunch
Fri 10th January 2020 Rebecca Smith & Zoe Parker: Bramley Mermaids Club
A Tale of Mermaids in Leeds
Fri 3rd January 2020 The Reverend Canon Sam Corley : Rector of Leeds
New Year Message
Fri 20th December 2019 Club Christmas Lunch
Cosmopolitan Hotel - remember to book your lunch. This is a prepaid meal, no cashier on the day
Fri 13th December 2019 NO MEETING TODAY
Wed 11th December 2019 MEETING CANCELLED
Army Cadet Canadian Exchange 2019
Fri 6th December 2019 Elisha Okyere : RYLA Awardee
Rotary Club of Leeds : RYLA Awardee Presentation
Fri 29th November 2019 Mr Darren Sykes : Lymphoma Action
Lymphoma – the condition (including my story) and work the of Lymphoma Action
Fri 22nd November 2019 Special General Meeting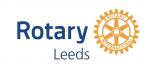 1330 Cosmopolitan Hotel : All Members - After Lunch,
Thu 21st November 2019 Council Meeting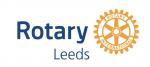 Park Plaza Hotel
Tue 19th November 2019 Festive Evening, Castle Grove Masonic Hall, Headingley

In aid of a local community global grant project
read more...
Wed 13th November 2019 Rtn Stuart Barker
My Job Talk
Fri 8th November 2019 Karen Woloszczak : Manager - Action For Gipton Elderly
The Development and Work of 'Action for Gipton Elderly'
read more...
Thu 7th November 2019 CANCELLED : Club visit to Allied Glass Works, Knottingley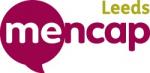 A visit to Mencap Leeds has been organised by James
read more...
Fri 1st November 2019 Committee Meetings
1330 - Committee members after lunch
Sat 26th October 2019 Know your Blood Pressure

Our service to the community.
read more...
Fri 25th October 2019 Visit of our patron, the Lord Mayor of Leeds, Councillor Eileen Taylor

read more...
Fri 18th October 2019 Miss Gemma Cross : Senior Community Fundraiser
An overview of Sue Ryder Wheatfields Hospice
read more...
Fri 11th October 2019 - Sun 13th October 2019 District conference, Scarborough

Wed 9th October 2019 Mr Chris Chatten: Yorkshire Cricket Foundation
Yorkshire Cricket Foundation
read more...
Fri 4th October 2019 All Members Special Meeting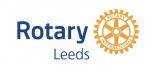 A meeting to discuss significant issues to the Rotary Club of Leeds
Sat 28th September 2019 District Council, Fulford, York
Fri 27th September 2019 Rtn Manoj Joshi: District 1040 governor 2019-20
District Governor's Address to the club
Fri 20th September 2019 Mr John Mumford
Estate Planners Ltd
read more...
Thu 19th September 2019 Rotary Club of Leeds: Council Meeting
Park Plaza Hotel
Tue 17th September 2019 Club visit to Wentworth Woodhouse, S62 7TQ
Wed 11th September 2019 Mr Gifford Brown
Building up a head of steam – a look at developments in the generation and use of steam.
Fri 6th September 2019 Rotary Club of Leeds: Committee Meetings
Cosmopolitan Hotel after Lunch
Fri 30th August 2019 Ms Susie Raimes : Jane Goodall Institute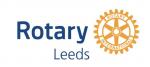 Roots and Shoots
read more...
Fri 23rd August 2019 Rtn Caroline Coward
My Job Talk
read more...
Wed 14th August 2019 Mrs Nicky Massen
The work of local charity, Leeds Mencap
read more...
Fri 9th August 2019 Margaret Evans: Marie Curie Cancer Care
The services that Marie Curie nurses provide in the Leeds area
Fri 2nd August 2019 Naomi Griffiths-Littlechild : The Joanna Project
The Project works with vulnerable, hard to reach, women who are trapped by life controlling addictions and who are often involved in street prostitution with all the exploitation and danger that involves
Fri 26th July 2019 Rtn Gavin Macpherson: Rotary Club of Leeds - Nostalgia in a changing world
Our booked speaker has had a bereavement in her family, and cannot attend.
Fortunately Gavin is prepared to stand in for her
Thu 25th July 2019 Rotary Club of Leeds: Council Meeting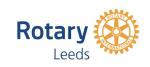 Park Plaza Hotel
Fri 19th July 2019 Committee Meetings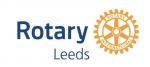 Committee Members 1330 after lunch
Wed 10th July 2019 Mr Donald Townsley: Retired Principle Rolling Stock Consultant, Mott McDonald Ltd
"Whither Leeds Transport"
One man's considered view on possibilities for Leeds Transport
Sat 6th July 2019 District 1040 Handover

Aagrah Restaurant, Midpoint, Bradford
read more...
Fri 5th July 2019 Rtn Angela Sheen: Rotary Club of Leeds - President 2019-20
New president induction
future
calendar
district events
local events