Completed meetings and events 2019-2020
Tue 5th May 2020 Charter Night
at The Park Restaurant, Watertown Park Golf Course
Sat 25th January 2020 Burns Night
at St Pierre with a piper, Scottish music and a disco
Tue 7th January 2020 New Year Message
with Rev Trevor Grewcock
Tue 10th December 2019 Christmas Ladies' Night
at St Pierre with seasonal music
Tue 26th November 2019 Rotary Youth Leadership Award (RYLA)
Each year our Club sponsors two young people to attend the RYLA activities week. On the 26 November they will return to the Club to make a presentation about their time on the course and what they got out of it.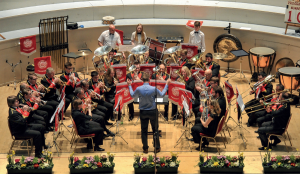 Fri 1st November 2019 Wakefield Met Band
Annual Band Concert in aid of Rotary Charities
read more...
calendar
district events
local events