Completed meetings and events 2022-2023
Fri 30th June 2023 Charter Night
TBA
Mon 26th June 2023 NO Meeting
Mon 12th June 2023 Excursion- Markenfield Hall
TBA
Mon 5th June 2023 Business Meeting- Club Assembly
Mon 29th May 2023 NO Meeting - Bank Holiday
Mon 22nd May 2023 Guest Speaker- Julie Poly, Headmistress Leyburn School
Tue 16th May 2023 Excursion- Paradise Restaurant & Garden Centre
Details & time TBA
Mon 15th May 2023 Business Meeting
Mon 8th May 2023 NO Meeting - Bank Holiday
Thu 4th May 2023 Excursion- Lion King
Details, including confirmed DATE and time TBA
Mon 1st May 2023 NO Meeting - Bank Holiday
Wed 26th April 2023 Excursion- Himalayan Gardens
details tba
Mon 17th April 2023 Wander Debrief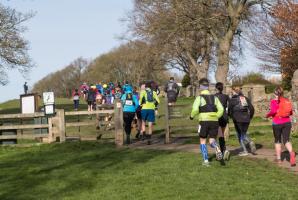 Sat 15th April 2023 WENSLEYDALE WANDER 2023
We trust that this popular Walk/Run will be fully back to normal in 2023
read more...
Mon 10th April 2023 NO Meeting - Bank Holiday
Mon 3rd April 2023 Business Meeting
Mon 27th March 2023 NO Meeting
Thu 23rd March 2023 Excursion- Darlington Hippodrome Tour
Details TBA including time. NB this is a Thursday!
Mon 20th March 2023 Guest Speaker Chris Kirby of RAYNET
Tue 14th March 2023 Excursion Darlington -Madam Butterfly
Tickets and time available from Ray
Mon 6th March 2023 Business Meeting
Mon 27th February 2023 Coffee Morning at Thoralby
At Ray Wilkinson's home
Mon 20th February 2023 Guest Speaker Albert Calvert
Mon 13th February 2023 Excursion- Carthorpe POSTPONED
For lunch. Details TBA
Mon 30th January 2023 Excursion- Richmond CANCELLED
TBA on another date
Mon 23rd January 2023 Guest Speaker Marj Blake
Mon 9th January 2023 Business Meeting
Tue 20th December 2022 Christmas Meal
At Wyvill Arms 12.00 for 12.30pm. Menu to be circulated.
Mon 12th December 2022 Guest Speaker Karin Sedgwick
Mon 5th December 2022 Business Meeting
Mon 28th November 2022 TBA
Mon 21st November 2022 A Quiz set by Jenny
Food available for those who want it
Fri 18th November 2022 Coffee Morning at Leyburn Methodist Hall
Mon 14th November 2022 Middleham Stables MNDA Presentation
Meet at Jed O'Keefe's Brecongill Stables. Followed by coffee & cakes, then to Coverbridge Inn for lunch
Sat 12th November 2022 Quiz in aid of Bluboxt at Aysgarth Falls
Wed 9th November 2022 At Tennants- Talk & view Silver to be auctioned
Meet at Tennants Auction House
Mon 7th November 2022 Business Meeting
Mon 31st October 2022 Guest Speaker David Poole on Youth Support
Mon 24th October 2022 Excursion Middleham
To visit Jed O'keefe's stables. Details TBA
Mon 17th October 2022 Guest Speaker Mike Warden on his experiences in Antarctica
Mon 10th October 2022 Excursion to Thorpe Perrow CANCELLED
TBA
Mon 3rd October 2022 Business meeting
Mon 26th September 2022 EXCURSION to Bolton Abbey
TBA
Mon 19th September 2022 NO Meeting - Bank Holiday
at Richmond
Mon 12th September 2022 Visit to Skipton including Canal trip
Details TBA
Mon 5th September 2022 Business Meeting
Mon 29th August 2022 NO Meeting - Bank Holiday
Mon 22nd August 2022 Pre Wensleydale Show meeting
Mon 15th August 2022 Guest Speaker RYLA Student
To report her experiences at the Rotary Youth week
Mon 8th August 2022 Business Meeting
TBA
Mon 1st August 2022 NO meeting - Bank Holiday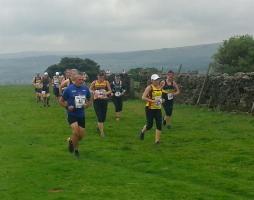 Sun 31st July 2022 JAMES HERRIOT COUNTRY TRAIL RUN 31stJuly 2022
After a successful Run in 2021 despite the difficulties, we hope that we can hold the event more normally in 2022!
read more...
Mon 25th July 2022 Visit to Daleside Garden Centre, Killinghall
Details TBA
Mon 18th July 2022 Guest Speaker Colin Bailey and members of Blueboxt
Mon 11th July 2022 Visit to Richmondshire Museum
Details TBA
calendar
district events
local events