Completed meetings and events 2017-2018
Fri 29th June 2018 St Anthony's Primary School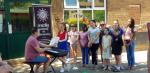 School Fair - Our Club is starting to work with this school on different projects
Thu 28th June 2018 President's Evening - The Hough End Centre, Chorlton, M/cr& Charter Night

President Julie Chapman's final event of her Rotary Year as President
Thu 28th June 2018 Presidents Evening - The Hough End Centre, Chorlton, M/cr

Support your President's evening!
read more...
Thu 21st June 2018 Steve Jordan MBE PHF , from the Greater Manchester Fire & Rescue Service and Operation Florian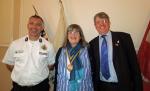 The essential work Operation Florian is undertaking in refugee camps in this week which is World Refugee Week
Tue 19th June 2018 Styal Walk

An interesting circular walk of 3.8 miles starting from Norcliffe Chapel car park, Styal, following
along the River Bollin through a heavily wooded area and returning via the Airport perimeter and viewing area.There are two steepish inclines of step
Thu 14th June 2018 A VISIT TO THE RONALD MACDONALD HOUSE, THE ROYAL MANCHESTER CHILDREN'S HOSPITAL

Assemble outside the main entrance on Hathersage Road, Manchester M13 0BH at 12.30
Thu 7th June 2018 Club Assembly

Club Assembly
Tue 5th June 2018 Rotary club Council
The Hough End Centre , Chorlton, Manchester
Thu 31st May 2018 No Meeting
No meeting due event at Salford University ,Media City on 29th May 18
Tue 29th May 2018 Mike Craig Award Presentation at Salford University- New Adelphi Theatre Studio, Salford University Main Campus

This annual award will be presented to an upcoming comedian- A light lunch will be provided - PSE NOTE THAT THERE WILL NOT BE A MEETING AT THE MANCHESTER HALL ON THURSDAY
Thu 24th May 2018 DGE 1285 Rtn Anthony Graves
The Future of Rotary
Thu 17th May 2018 PP Roy Chapman

'The East Lancashire Railway - 30 year's progress and future challenges - a Director's view'.
Thu 10th May 2018 Meeting at Pettypool Activity Centre , Sandiway, Cheshire CW8 2DR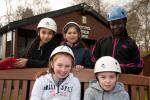 Club meeting followed by look around facilities at the Centre. No meeting at Bridge Street Today
Wed 9th May 2018 Rotaract / Rotary Quiz Night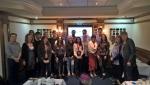 The Hough End Centre , Chorlton,Manchester - Fun and Fellowship including 2 course Meal for £15
Tue 8th May 2018 Club council
The Hough End Centre, Chorlton
Thu 3rd May 2018 Tom Dickerson -RC of Knutsford

Bridge2Aid - a Dental charity
Thu 26th April 2018 Monica Seif - President, Rotaract Manchester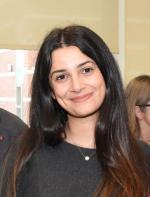 part of our " Future of Rotary series "
Mon 23rd April 2018 Francis House Public Open Day

All welcome- 10am - 4pm
read more...
Thu 19th April 2018 Annual General Meeting
AGM -members can listen to progress this Rotary Year and officers and Council confirmed for the Next Rotary Year
Tue 17th April 2018 Club Council Meeting at The Hough End Centre, Chorlton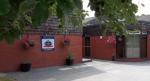 All club members welcome
Sat 14th April 2018 Rotary Know Your Blood Pressure Event 2018

at Manchester Arndale -Members of the public are invited to have a free blood pressure check
read more...
Thu 12th April 2018 "Doing the Honours" - Rtn Susan Craig

Explaining the Honours procedures
Mon 9th April 2018 - Wed 11th April 2018 Rambling Section Lakeland Break

at Borrowdale Gates Hotel, Grange in Borrowdale, Cumbria
Thu 5th April 2018 No Meeting Today

No meeting today
Thu 29th March 2018 No meeting today
Maundy Thursday -no meeting
Thu 22nd March 2018 Rtn Stuart Sawle - Membership Chair D1285

Rotary Membership -how to encourage new members and retain existing ones !
Thu 15th March 2018 Chris Larkin, Stroke Support Director for the North of England, Stroke Association

'Latest developments in stroke care and the role of the Stroke Association'
Tue 13th March 2018 Club Council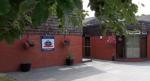 at The Hough End Centre , Chorlton - All members welcome
Thu 8th March 2018 Business Meeting to discuss

Following on from the District Seminar last Saturday. The Lord Mayor visit postponed due to the death of the Lady Mayoress
read more...
Thu 1st March 2018 Visit to The Manchester Art Gallery,Mosley Street, Manchester UK M2 3JL

Details from Roger Walker
Thu 22nd February 2018 Martin Judd -President RC of Manchester Trailblazers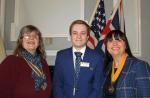 "My Vision for the future of Rotary"
Hear from the youngest President in Rotary
Thu 15th February 2018 Club EGM
EGM - Members vote on Officers and Council for Rotary Year 2018/19
Tue 13th February 2018 Rotary Club Council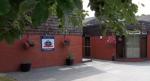 The Hough End Centre ,Chorlton - All members welcome to attend
Thu 8th February 2018 Pettypool Adventure Centre - Update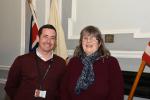 Lee Burke
Thu 1st February 2018 Fellowship Evening-Aspire Restaurant , Trafford College

Fellowship at its best!
read more...
Fri 26th January 2018 Urban Crew Day at Manchester Communication Academy

Local primary schools are invited to the Academy to learn about working as a team to make/ sell items . Rotary club members will act as mentors/ judges
Thu 25th January 2018 District Governor Eric Cowcill

Rotary update
Thu 18th January 2018 Kate Puc - Francis House Children's Hospice

Update and cheque presentation from our Xmas Arndale collection
Thu 11th January 2018 Milton Frary - Wheelchair Foundation

Wheelchair Foundation
Tue 9th January 2018 Club Council Meeting at The Hough End Centre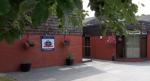 Council meeting - Members are welcome to join Council to discuss plans for the future
Thu 4th January 2018 No Meeting Today
No Meeting today
Thu 28th December 2017 No Meeting today
Xmas Break
Thu 21st December 2017 No Meeting Today
Xmas break
Thu 14th December 2017 Social get together today- No Speaker

Final get-together before our Xmas break
Mon 11th December 2017 Seniors Club Xmas Party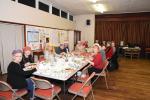 at Butler Street Methodist Church Hall
read more...
Sat 9th December 2017 Arndale Xmas Collection supported by GMP Male Voice Choir & RC of Stockport Lamplighter Ukelele Band

All proceeds go to Francis House Children's Hospice
Thu 7th December 2017 Rotary in Manchester Xmas Dinner

An opportunity for the 3 Manchester Clubs to enjoy Fellowship
Thu 30th November 2017 DISTRICT ROTARY FOUNDATION DINNER/SEMINAR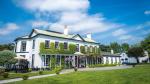 STATHAM LODGE, LYMM THURSDAY 30 NOVEMBER. 7pm – 10pm: £12.50 only. Names to Bill Laidlaw before 23 November.
Thu 30th November 2017 No lunchtime meeting due District Foundation meeting
No lunchtime meeting
Fri 24th November 2017 Film screening at Manchester Academy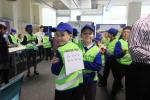 Details of film TBA
Thu 23rd November 2017 Cities of Hope
Speaker - Raja Miah
Thu 16th November 2017 Rotaract International Evening

Manchester International Rotaract Club (Sponsored by Rotary Club of Maare once again organising an International Night - if you have never been to one before then please attend and be fed and entertained by the members. You will not be disappointed. £20pp
Thu 16th November 2017 No meeting due Rotaract International in evening
no meeting at lunchtime- details of the Rotaract evening to be given shortly
Tue 14th November 2017 Rotary Council - Hough End Centre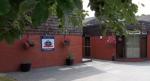 All members welcome to attend
Thu 9th November 2017 9th November Graham Connor - The Royal British Legion

A timely talk from TRBL as next Sunday 12th November is Remembrance Sunday
Thu 2nd November 2017 Fellowship Evening -Jai Kathmandu, Northenden, Manchester

Cost £17 incl tip. 6:15pm for 6:30pm prompt - A traditional Nepalese meal has been arranged.
Thu 26th October 2017 Alan Grafton - Heroes Wood

Heroes Wood is the name being given to a newly planted area of woodland in Debdale Park. A memorial to soldiers who had given their lives in the two World wars
Thu 19th October 2017 No meeting today due Masquerade Ball
No meeting today
Tue 17th October 2017 Masquerade Ball

This was a fund raiser for WOW Water Project -see attached poster
read more...
Thu 12th October 2017 Barry Matley - Narrowgate Night Shelter, Salford
Latest updates regarding this charity that our Club has supported for the last couple of years
Tue 10th October 2017 Club Council meeting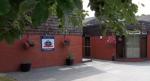 at Hough End , Chorlton. Club members are welcome to attend
Thu 5th October 2017 Visit to Manchester Town Hall

A Guided tour of the elegant Town Hall by PP and former Lord Mayor , Councillor Hugh Barrett
read more...
Sun 1st October 2017 - Mon 2nd October 2017 Fellowship Anglesey Ramble

2 day visit to the Island
Thu 28th September 2017 Anna Bullock -Ronald McDonald House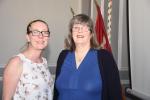 Update regarding Royal Manchester Children's Hospital
Sat 23rd September 2017 Chocolate Workshop to raise funds for WOW Water Charity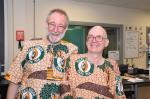 We learnt about New Koforidua and Ghana and cocoa, had a light picnic lunch, make chocolate, and were away by 2pm. The workshop donation was £25 per person including the lunch.
read more...
Thu 21st September 2017 No Meeting due Chocolate workshop on Saturday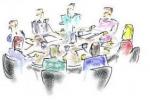 No meeting today
Thu 14th September 2017 AG Swati Mukherjee
Rotary matters
Tue 12th September 2017 Club Council meeting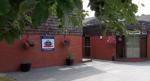 at Hough End Centre, Chorlton - Club Members are welcome to attend
Thu 7th September 2017 Fellowship Evening - Tang's Cantonese Restaurant ,Cheadle Hulme There will be no lunchtime meeting today

Exact timings and cost TBA
Tue 5th September 2017 Ramble around Heaton Park, Manchester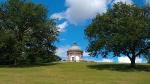 Details to be given by PP Hugh Barrett
Thu 31st August 2017 Rotarian Dudley Foster from the RC of Leven
Mexico, Guatemala and Costa Rica is mainly about the geography, history, politics and economics of those countries; all broke free of Spain in the aftermath of the Peninsula War
Thu 24th August 2017 Meeting at Victoria Station Tram Stop 12:30pm followed by refreshments at Proper Tea 1:15pm

Look at Book Benches in the city centre -As part of their Literacy initiative, Manchester City Council have run a project called Book Benches. Schools and organisations can buy a bench in the shape of an open book, decorate it, and put it on display
Thu 17th August 2017 Informal meeting in Bar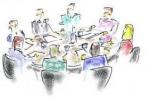 Informal meeting
Thu 10th August 2017 PP Roy Chapman Friends of Heaton Chapel Train Station & Community Rail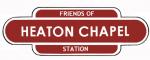 Friends of Heaton Chapel Train Station
Thu 3rd August 2017 Fellowship Evening - Albert's Shed, Castelfield, Manchester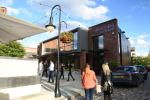 5:45pm and cost £13.25 (cheques to Barbara please). There will be no lunchtime meeting today
Thu 27th July 2017 Club Hosting of 14 Summer Camp International Students

Full day showing students Manchester Town Hall / Manchester United FC tour / Museum of Science & Industry / Traditional Lancashire supper
Thu 20th July 2017 Committee meetings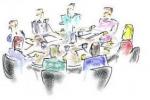 Committee meetings
Thu 13th July 2017 New President Julie Chapman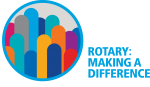 Gives an address to Members for the New Rotary Year 2017-18
Sun 9th July 2017 Fundraiser by Gorton Monastery for public

A concert -details TBA Cost £15
Thu 6th July 2017 BBQ at Roger & Chris Walker's home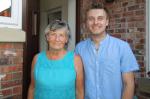 Bollington Lane, Nether Alderley , Cheshire SK10 4TB
No Meeting at Bridge Street today
Sun 2nd July 2017 Ramble starting from Arley Hall, Cheshire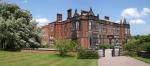 6 Mile flat walk in the grounds and surrounds of Arley Hall followed by refreshments at Sarah's house- Oak Lodge.
future
calendar
district events
local events