Completed meetings and events 2020-2021
Thu 18th February 2021 Club Business meeting

Business meeting
Mon 15th February 2021 Rotary District Foundation seminar

Rotary District Foundation seminar Coming to a Zoom screen near you, covering Polio, Scholarships, Grants, Donations etc
Thu 11th February 2021 Rotarian Mariam Abbas

Mariam is a member of the Rotary Club of Dar es Salaam Oyster Bay - She will tell us about Rotary in Tanzania
Tue 9th February 2021 Rotary Council meeting by zoom

Rotary Council meeting by zoom
Thu 4th February 2021 Fellowship evening by zoom

Fellowship evening by zoom
Thu 28th January 2021 PP David Andrew - My job that was ! Jan 28th 21
Reflections of his working career
Thu 14th January 2021 Lord Mayor of Manchester address 14Jan 2021

Councillor Tommy Judge New Year Address
Tue 12th January 2021 Rotary Council meeting by zoom 6pm 12th Jan

Rotary Council meeting by zoom
Thu 7th January 2021 Rotary Fellowship Zoom meeting

Rotary Fellowship zoom meeting
Thu 17th December 2020 Rotary Xmas Event by Zoom 17th Dec 20

Rotary Xmas Event by Zoom 17th Dec 20
Thu 10th December 2020 PP Barbara Rosenthal Thu 10th Dec 20

Cruse Bereavement Care
Thu 3rd December 2020 Club Fellowship with guests from Beirut 3rd Dec

Club Fellowship with guests on line from Beirut
Thu 26th November 2020 Jyotika Virmani - zoom meeting from Los Angeles Nov 26th 20

Jyotika was an Ambassadorial Scholar who represented both our club and District 1050
Thu 19th November 2020 No meeting today
No Meeting today -normally a ramble the following day
Thu 12th November 2020 Sophie Bell - Wood Street Mission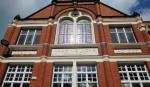 "Smartstart" school uniform project explained in detail
read more...
Tue 10th November 2020 Rotary Council meeting by zoom 10th Nov

Club Council Meeting
Thu 5th November 2020 - Fri 6th November 2020 Fellowship evening by zoom 5th November

Fellowship evening by zoom 6pm
Thu 29th October 2020 No meeting today
No Meeting today
Thu 22nd October 2020 Zoom meeting Global Sight Solutions - Rtn John Miles 22nd OCT 2020

FOR JUST £5 THE BLIND ARE ABLE TO SEE AGAIN!
read more...
Tue 13th October 2020 Rotary Council meeting by zoom

All members are able to join this meeting
Thu 8th October 2020 IPP Sarah Withington 8th Oct 2020 by zoom

working as a background artist on tv productions
Mon 5th October 2020 - Wed 7th October 2020 Lakeland Fellowship break 5-7th Oct 20

Borrowdale Gates Hotel -this visit was postponed from March 20 due COVID-19
Thu 1st October 2020 MacMillan Coffee morning - fund raiser 1st Oct 2020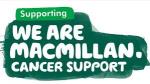 Macmillan fund raiser and raffle
read more...
Thu 24th September 2020 Zoom meeting - DG Peter James-Robinson MBE 24th Sept 2020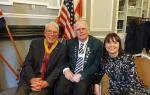 " ITS NICE TO HELP OTHERS "
Fri 18th September 2020 Rotary Ramble
TBA
Thu 10th September 2020 42nd St, a Manchester based young persons mental health charity

Presented by Simone Spray, Chief Executive
Tue 8th September 2020 Rotary Council meeting by zoom

Council meeting by zoom - any members may join this meeting
Thu 3rd September 2020 Fellowship evening

Get together by zoom
Thu 27th August 2020 Trudie Bennison - " A LIFE OF SERVICE" - Zoom meeting 27th August 2020
" experiences of the licensing and catering industries coupled with Rotary and Inner Wheel Service".
Thu 13th August 2020 Zoom meeting The Mustard Tree Charity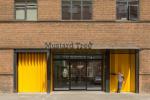 Update on the work at the charity
Thu 6th August 2020 Zoom Fellowship meeting

fellowship meeting
Thu 23rd July 2020 Bill Laidlaw -

"TALES FROM YESTERYEAR".
Fri 17th July 2020 Ramble- cancelled due to COVID-19 restrictions
Ramble cancelled
Thu 16th July 2020 Zoom meeting - Getting to know the Rotary websites

Rtn Peter Hartley giving some tuition on the Club, District ,RI & RIBI websites
Tue 14th July 2020 Club Council meeting by Zoom

Council meeting -all members are welcome to join by zoom
Thu 9th July 2020 No Zoom Meeting

No Zoom meeting
Thu 2nd July 2020 Handover meeting - 2nd July 2020

President Sarah hands the baton to PE Derek for the next Rotary Year
future
calendar
district events
local events