Completed meetings and events 2021-2022
Tue 28th June 2022 Meeting At The Holiday Inn West
Handover - the new Rotary year begins...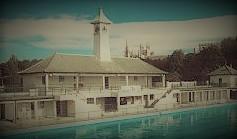 Fri 24th June 2022 Midsummer Magic At The Lido
An evening of music and theatre, with champagne and canapés. Tickets £35, from www.eventbrite.co.uk or peterboroughlidofriends@gmail.com. A black tie event, with proceeds to Peterborough Lido and charities supported by the Rotary Club of Peterborough.
Tue 21st June 2022 Meeting - On Zoom
Deaf Blind UK (To Be Confirmed)
Tue 14th June 2022 Meeting At The Holiday Inn West
Club Assembly - ***Revised Date***
Wed 8th June 2022 KIDS OUT!
The welcome return of a day of fun for children with particular challenges. Members should log in for further details.
Tue 7th June 2022 NO MEETING
No meeting - visit to John Clare Birthplace Monday 6th June instead.
Mon 6th June 2022 John Clare - Visit To His Cottage, With Afternoon Tea
A private guided tour of the birthplace and home of John Clare, poet, in Helpston, followed by afternoon tea. Members should log in for further details.
Tue 31st May 2022 NO MEETING
NO MEETING - Following Golf Day
Tue 3rd May 2022 NO MEETING
No Meeting After The May Day Bank Holiday
Tue 19th April 2022 NO MEETING
No Meeting After The Easter Bank Holiday
Tue 4th January 2022 NO MEETING
No Meeting After A Bank Holiday
Tue 28th December 2021 NO MEETING
No Meeting After A Bank Holiday
Tue 7th December 2021 Meeting - On Zoom
***MEETING CANCELLED*** (This was agreed at the meeting on 30th November)
Tue 26th October 2021 Meeting At The Holiday Inn West
Gordon Lacey: Norman Cross
calendar
district events
local events