Completed meetings and events 2017-2018
Mon 25th June 2018 President's Dinner
7pm for 7:30pm start. Paul Mayhew-Archer in support of Parkinson's
Mon 18th June 2018 Tim Lowe
A talk about Dementia Friends
Mon 11th June 2018 Club Assembly
Double hurrah!
Mon 4th June 2018 David Hatful
A Newbury Photographer, will give a talk entitled "Just a Few Snaps"
Mon 28th May 2018 Spring Bank Holiday - No meeting
Don't turn up.
Mon 21st May 2018 Guide Dogs - Sue White
Always interesting. No dog food on the menu please.
Mon 14th May 2018 Meeting
Meeting
Mon 7th May 2018 May Day Bank Holiday - no meeting
Pole dancing at home is mandatory
Mon 30th April 2018 Chris and John Philip
News from Tanzania - Feeding the 7000 - a modern day miracle.
5th Monday - 2 courses, 6:30 for 7 PM start.
Mon 23rd April 2018 Meeting
St George's Day - wave a flag for England
Mon 16th April 2018 Club AGM
Hurrah!
Mon 9th April 2018 Mayor and Mayoress
A visit from the Mayor and Mayoress
Mon 2nd April 2018 Easter Monday - No meeting
Stay at home and scoff chocolate.
Mon 26th March 2018 Healthwatch West Berkshire - Andrew Sharp
Meeting
Mon 19th March 2018 Steve Waite - Job Talk
Job talk by Steve Waite.
Mon 12th March 2018 Daisy's Dream - Vicky Maunder
Meeting
Mon 5th March 2018 Business Meeting
Chat chat chat.
Mon 26th February 2018 Derek Child
Talking about U3A - University of the Third Age
Mon 19th February 2018 Barry Dickens
Talking about the SSAFA charity - Soldiers, Sailors and Airmens Families Association.
Mon 12th February 2018 Paul James
Shaw House and the Museum
Mon 5th February 2018 Business Meeting
Business.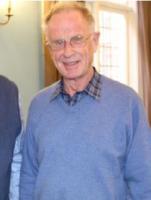 Mon 29th January 2018 The Winchester Diver: The Saving of a Great Cathedral
David Farthing who is a civil engineer, will talk about the wonders of Winchester Cathedral.
Mon 22nd January 2018 John Philip
Out of Africa 2. The sequel.
Mon 15th January 2018 Chris Philip
Out of Africa, part 1. Talking about Ukerewe Island on Lake Victoria in Tanzania and the projects Chris and John have been involved with.
Mon 8th January 2018 Business Meeting
We chat , we discuss, we pat our backsides and tap our heads. Happy days.
Mon 1st January 2018 No Meeting
Having just about recovered from the previous nights festivities, the last thing you need is to eat more food, so have another night off.
Mon 25th December 2017 No Meeting
The idea is that you stay at home or go somewhere, eat and drink too much and then fall asleep while watching the Queen's speech.
Mon 18th December 2017 No Meeting
This meeting has been replaced by the Christmas dinner on the 15th December.
Fri 15th December 2017 Rotary Christmas Dinner
Christmas Party / Dinner will be at the Portal Hall Burghclere
read more...
Wed 13th December 2017 Mencap Christmas Party
At the Mencap centre for the usual frivolity.
Sat 9th December 2017 NWN Parcels Delivery
Pick up from Fairclose Day Centre
Thu 7th December 2017 Young Carers Christmas Party
6 volunteers required.
Mencap Centre, Enborne Road, Newbury
Mon 4th December 2017 Business Meeting
Business meeting
Mon 27th November 2017 Donna Hill - Life Education
Meeting
Sun 26th November 2017 Newbury Santa Parade and Christmas Lights Switch On
Tabards required
Sun 26th November 2017 NWN Christmas Parcels Collections Sainsburys
Tabards required
Mon 20th November 2017 An evening with the DG - David Pope
More updates from above.
Sat 18th November 2017 Children In Need
KM Coordinating
Mon 13th November 2017 Keeping Up Appearances - John Simpson
Addressing the need of falling membership.
read more...
Sun 12th November 2017 Rememberance Day Marshalling
Meet at Town Hall in the Market Place at 09.30 for a briefing
Please bring your tabards
Mon 6th November 2017 Business Meeting
Business meeting
Mon 23rd October 2017 Jacqueline-Massingberd Mundy - Trafalgar Day
The theme of the meeting will be Trafalgar Day. Jacquy will give a talk on the subject. Rotarians are also invited to present something on the theme - an anecdote, a poem or even a joke. Fancy dress is encouraged. There will a small prize for the best.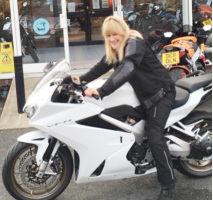 Mon 9th October 2017 West Berkshire Homeless Night Shelter Volunteers
Erica Gassor will be speaking about the West Berkshire homeless.
Thu 5th October 2017 An Evening of Magic
Close-up magicians, food and then entertainment from a Magic Circle Star.
read more...
Mon 2nd October 2017 Business meeting
Business meeting
Mon 25th September 2017 West Berkshire Young Carers
Joe Sutton updating us with the latest happenings.
Mon 18th September 2017 West Berkshire Mencap
Phil King
Mon 11th September 2017 How Social Media Can Support Rotary
Matt Worth, from Worth Marketing UK giving us an insight into how Social Media can support Rotary.
Mon 4th September 2017 Business meeting
And it's my birthday, so be nice to me.
Mon 28th August 2017 Bank Holiday
Max out with some home fellowship and a bottle of wine.
Mon 21st August 2017 Becky O'Melia
Becky O'Melia from BBOWT will talk about Nature Memories Café at the Thatcham Discovery Centre.
Mon 14th August 2017 BBQ at Donnington Valley Hotel
Eat, drink and be merry
Mon 31st July 2017 John Swallow - Fifth Monday format
John Swallow will tell us why he enjoys being a bird watcher.
Mon 24th July 2017 Ed Gairdner
Ed Gairdner Chief Operating Officer from the Good Exchange
Mon 17th July 2017 Sandy Semple - Job Talk
Another interesting evening hearing about one of our members former lives.
read more...
Mon 10th July 2017 Martin Dixon - A Glimpse into the Judiciary
Martin Dixon from the Magistrates Association Berkshire on the role of Magistrates.
Mon 3rd July 2017 Handover meeting
Out with the old, in with the new!
calendar
district events
local events