Completed meetings and events 2019-2020
Wed 16th October 2019 Business meeting - SGM Accounts

RAU Lecture Theatre
Wed 9th October 2019 Guests night - RAU, Ken Russell Room
Tony Sykes - Mobile Phone Forensics
Wed 2nd October 2019 Tea Meeting
The Plough Inn
Wed 25th September 2019 Members Dinner - RAU - Bathurst Suite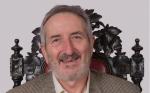 Visit and talk by The Mayor of Cirencester, Councillor Patrick Coleman
Wed 18th September 2019 Business meeting - RAU Lecture theatre
Feedback talk by 2 RYLA Students
Sat 14th September 2019 Junior Biathlon - Sat 14th September 2019

Welcome to the Cirencester Rotary Club Junior Biathlon to be held this year in the beautiful setting of Westonbirt School & listen to organiser, Andrew Kerr's recent interview on Corinium Radio - Click on link in the Event Details section.
read more...
Wed 11th September 2019 Guests Night 7.30pm Venue Corinium Hotel
Pat Ayes & Penny Junior from Cirencester Eating Disorders Support Group
Wed 4th September 2019 Tea Meeting
@ The Plough, Stratton
Wed 28th August 2019 Members Dinner - RAU - Bathurst Suite

Visit and talk by District Governor, Judy Powell
Wed 21st August 2019 Business meeting
To be held at the RAU Lecture theatre
Wed 14th August 2019 Guest Dinner
@ RAU Ken Russell Room - Helen Plumb
Glorious Coloured
Gemstones
Wed 7th August 2019 Tea Meeting
@ The Plough
Wed 24th July 2019 Members Dinner 7.30pm RAU Ken Russell Room
Antiques evening
Fri 19th July 2019 - Sun 21st July 2019 ROYAL INTERNATIONAL AIR TATOO 2019

RIAT 19 takes place at RAF Fairford 19 -21 July - Volunteer programme sellers invited NOW!
Wed 17th July 2019 2019 Schools Public Speaking Showcase event
RAU - Parkinson Suite.
Wed 10th July 2019 Guests Night - RAU Ken Russell Room
Linda Dowsett -
The Weakest Link
Wed 3rd July 2019 Tea Meeting
@ The Plough
future
calendar
district events
local events