---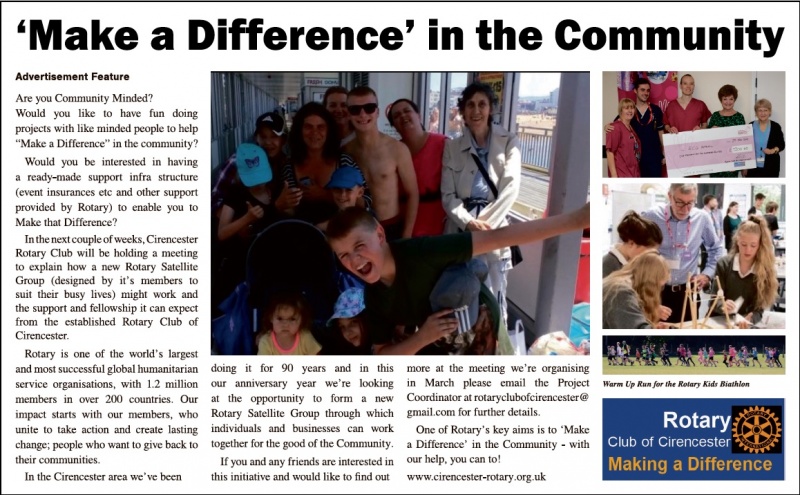 Our Local Partners:
Cirencester Chamber of Commerce - https://www.cirencesterchamber.org.uk
Cirencester Rotary Club is a local club for local people who want to make a difference by the application of the ideal of service in each Rotarian's personal, business and community life.
Members give their time to a range of fundraising activities enabling Rotary to support charities in the local area and to help people abroad when disaster strikes.
The Cirencester club was founded in 1929 by people seeking to help others and each other; today it has the same ideals for all its members, both men and women. Members meet regularly (most Wednesday evenings) at the Royal Agricultural University.
Cirencester Rotary Club is part of Rotary International which has a worldwide membership of some1.2 million members; there is an international Charity, The Rotary Foundation which is rated as one of the top five not-for-profit organisations in the world and is heavily involved in the End Polio Now international campaign.
Please take the time to look at what we do and, hopefully, what we can do for you!
Howard Davies
President 2022 - 2023
Rotary Club of Cirencester
If you would like to contact the Club please use the 'Contact' button at the bottom of this homepage, or email: CoriniumRotary@Gmail.com
---------------------------
For members access go to:
https://www.rotary-ribi.org/clublogin.php
----------------------