Completed meetings and events 2021-2022

Mon 16th May 2022 Community Awards and Charity evening - 16 May
To present Community Awards and to hear from the Charities/Organisations and Individuals that we have supported in 2021/22
Venue TBA
Tue 10th May 2022 Council meeting
Via Zoom
Mon 25th April 2022 Speaker meeting 7pm for 7.30pm start
Terry Mynett will give a talk called 'Feeling Sheepish'
Mon 21st March 2022 Club Day 21 March 7.30pm
Business meeting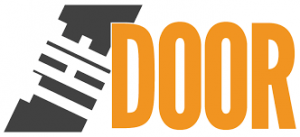 Mon 21st February 2022 Speaker meeting - Victoria Robson CE The Door Youth Project
The Door Youth project are the leading youth charity across the Stroud district with 30 years of experience supporting young people and their families when times get tough.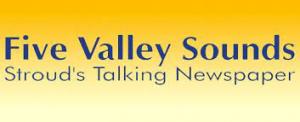 Mon 7th February 2022 Speaker meeting - 5 Valley's Sounds
Frances Culham from 5 Valley's Sounds will speak about talking books for the blind.
Mon 17th January 2022 Club Day 7pm for 7.30 start
Club Day where you will here about what is happening in the club
Mon 20th December 2021 Christmas Dinner at Painswick Golf Club 7pm for 7.30pm
Santa make be making an appearance
Mon 6th December 2021 Speaker meeting - Anna Herbert - CEO OPEN house7pm for 7.30pm start
Anna will talk about the local charity and their work
Sun 5th December 2021 Spruce Up Stroud Survey
Stroud Rotary are doing a litter pick in the Town Centre as part of their project Spruce Up Stroud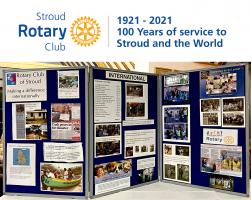 Sat 6th November 2021 Charter Anniversary
A celebration of the 100th Anniversary of the chartering of Stroud Rotary Club held at Minchinhampton Golf Club.
read more...
Mon 1st November 2021 Speaker - Alan Hammond - Local Author
Alan is a local author and has a new book out.

Mon 18th October 2021 Visit by District Governor Graham Ogden- 7pm for 7.30pm start
The District Governor will give a short presentation on Rotary in RI, RIBI and District 1100 and will be taking questions.
Mon 20th September 2021 Club Day - 20 Sept 7pm for 7.30pm start
Come and hear about the what the club is doing and planning for 2021-22

Mon 6th September 2021 Speaker meeting 6 Sept - 7pm for 7.30pm start -Sue Webb - Gloucestershire Constabulary Archivist - Gloucestershire Constabulary 180 yrs of Policing
Gloucestershire Constabulary 180 yrs of Policing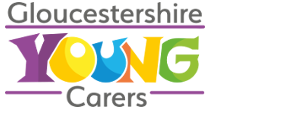 Mon 2nd August 2021 Speaker Meeting 2 Aug - Gloucestershire Young Carers
Sally Gillespie From Glos Young Carers will be speaking tonight
Mon 5th July 2021 Community Awards presentation - Zoom meeting 7pm for 7.30pm start
Our Community Awards 2020/21 presentation. Come and hear from the organisations and groups that have received the wards this year.
calendar
district events
local events