Completed meetings and events 2020-2021
Tue 29th December 2020 Entertainment
Tue 22nd December 2020 Business Meeting/Speaker via zoom
Tue 15th December 2020 Business Meeting/Speaker via zoom
Tue 8th December 2020 Business Meeting/Speaker Via Zoom
Tue 1st December 2020 Council at Greyfriars
Tue 1st December 2020 Council Meeting/Business via Zoom
Tue 24th November 2020 Business Meeting/Speaker via zoom
Tue 17th November 2020 Business Meeting/Speaker via zoom
Tue 3rd November 2020 Council at Greyfriars
Tue 3rd November 2020 Council Meeting/Business via Zoom
Mon 7th September 2020 New Forest Picnic & Possible Walk
A guide around an area near the Fighting Cocks at Godshill and then followed by a picnic
Tue 25th August 2020 Club Meeting at Greyfriars
Lunchtime Club meeting, Jonathan Gibson Job Talk.
Tue 18th August 2020 Club Meeting via zoom
Club meeting with speaker Doug Skinner from Greenpeace talking about The Health of our Seas
read more...
Tue 11th August 2020 Club Meeting at Greyfriars
Lunchtime Club meeting, first face to face meeting.
Tue 4th August 2020 Club Council Meeting
Club Council meeting followed by Club meeting via zoom
Tue 28th July 2020 Club Meeting via Zoom
A Club meeting followed by a talk on the HALO Trust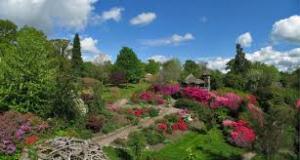 Mon 27th July 2020 A Visit to Furzey Gardens
An outing to Furzey Gardens for a walk around the Gardens at about 2pm followed by a cream tea, scone, jam, cream and tea at about 3pm.
read more...
Tue 21st July 2020 Club meeting Via Zoom
A Club meeting with a talk on Bees
Tue 14th July 2020 Club Zoom Meeting
A club meeting with a talk from Alan and Caroline on Rotary.
calendar
local events