Completed meetings and events 2022-2023
Mon 15th August 2022 Seattle Past & Present
Theresa Schrempp talks on the history of Seattle entitled: "From Skid Row to Microsoft: A Short History of Seattle".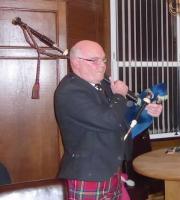 Mon 8th August 2022 David Laird
Club member David Laird, known to many as the Club piper, takes on a different role as a reader of humorous verse and raconteur of groan-producing, rather spurious, anecdotes.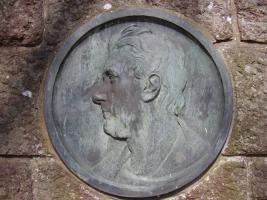 Mon 11th July 2022 Alexander Carrick, sculptor
John Scott gives an illustrated talk on his grandfather Alexander Carrick, a renowned sculptor, who created figures for about 20 war memorials, from Lochawe to Berwick; his other work included the John Rennie plaque at East Linton (illustrated).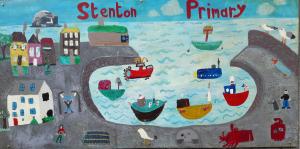 Mon 4th July 2022 Dunbar harbour
Robin Hamilton describes the Harbour Murals, the work of pupils in six local primary schools, co-sponsored by Dunbar Rotary, and Fiona Kibby, Dunbar's new Harbour Master, outlines her new challenges in managing a working harbour.
calendar
district events
local events