Completed meetings and events 2023-2024
Thu 21st September 2023 Scott Elliot: Jim Sykes - Dementia Cafe
Guest speaker Jim talks of his work at The Dementia Cafe
Thu 14th September 2023 Ron Smith - Collecting Irish Stamps
Club President Ron describes a hobby.
read more...
Thu 7th September 2023 An informal meeting
.
Thu 31st August 2023 Sandy Bannerman: Callum Scott- Growing Up in Apartheid-Era South Africa
Weekly meeting with guest speaker
read more...
Thu 24th August 2023 Team Discussions
International & Foundation and Vocational & Community teams will consider and plan their activities.
Thu 17th August 2023 Visit to E-scape Youth Cafe
Rotary will meet first at Youth Cafe premises in Havelock Street before returning to Mansfield House Hotel for their meal
read more...
Thu 10th August 2023 Jim Walker: the Coins in your Pocket
Jim tells us more of his enthusiasm for checking coins!
read more...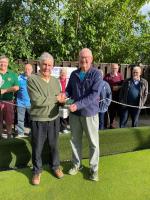 Thu 3rd August 2023 Lawn Bowling Championship
The Annual Bowling Competition takes place on Wilton Bowling Green, followed by meal at Adam's Kitchen.
read more...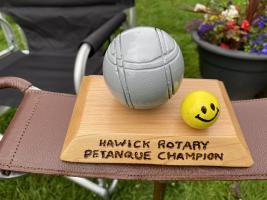 Thu 27th July 2023 Petanque Championship
Club's first Petanque competition starts at Denholm Green at 5.15 pm followed by meal in The Auld Cross Keys at 7 pm.
read more...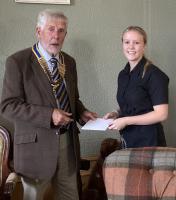 Thu 20th July 2023 Business Meeting
Members discuss items of business and plan the work of their teams
read more...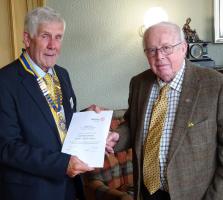 Thu 13th July 2023 Andy Tyler - Libya
Club Secretary Andy recalls time spent working in Libya
read more...
Thu 6th July 2023 Ron Smith: Quiz
New president Ron presents a fun quiz. The novelty? He gives the answers as well!
read more...
calendar
district events
local events