Completed meetings and events 2022-2023
Mon 30th January 2023 Committees/Business Meeting
Hotel Mariners
Mon 23rd January 2023 Fellowship Lunch
Hotel Mariners
Mon 16th January 2023 Dinner/Speaker - Skomer, above and below the water
Speaker: John Archer-Thompson
Partners and guests welcome
read more...
Mon 19th December 2022 Festive Lunch
Festive ties and hats obligatory!
Thu 1st December 2022 Charter Night
We celebrate 85 years of Rotary in Haverfordwest. Partners and guests invited.
Guest Speaker, local farmer Will Pritchard
read more...
Mon 28th November 2022 Committees/Business Meeting and SGM
Hotel Mariners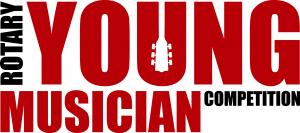 Thu 24th November 2022 Young Musician/Vocalist Competition
Venue: New Hall at Haverfordwest High School.
Club heat for this National Competition
read more...
Mon 21st November 2022 Fellowship Evening to watch Wales
Join us at the Hotel Mariners to cheer on Wales at their first World Cup match.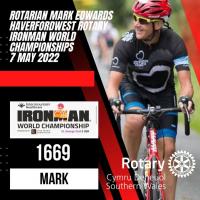 Mon 14th November 2022 Speaker Meeting - Mark Edwards 'Ironman'
A Q & A session with Rotarian Mark Edwards on his experiences competing in Ironman events all over the world.
Mon 7th November 2022 Fellowship Lunch
Hotel Mariners
Mon 24th October 2022 Business/Dinner Meeting
Hotel Mariners
Mon 17th October 2022 Fellowship Lunch
Hotel Mariners
Mon 10th October 2022 Speaker/Dinner Meeting
Speaker: Lee Hind - Pembrokeshire Community Hub Manager
read more...
Mon 3rd October 2022 Fellowship Lunch
Hotel Mariners
Mon 26th September 2022 Business Meeting
Committees meet at 6.30 pm followed by meal and Business Meeting
Mon 12th September 2022 Meeting cancelled
As a mark of respect due to the passing of the Queen, this meeting has been rearranged.
Mon 5th September 2022 Fellowship Lunch
Lunch at Hotel Mariners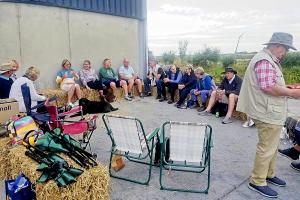 Thu 28th July 2022 Rotary Bangers & Beans
Clay pigeon shoot at 4:00pm at Phil Rees's farm, Mountain Farm, Broadway, H'west, SA62 3HU. Cost £10.
Followed by BBQ at 6:00pm . Charge £10.
Mon 25th July 2022 Business Meeting
Hotel Mariners.
Tue 19th July 2022 Club Council
Hotel Mariners.
Members Only
Mon 18th July 2022 Fellowship Lunch
Informal Lunch
Mon 11th July 2022 Speaker Meeting
Bob Radcliffe will talk about Parkinsons
calendar
district events
local events