Future Meetings and Events
Mon, Oct 9th 2023 at 6:30 pm - 8:30 pm
Club Meeting with Speaker: provisional, may be subject to change
Speaker: Ivan Kennes Bipolar UK Volunteer Treasurer – Rotary Bipolar eClub Ambassador – International & Digital Development
Mon, Oct 16th 2023 at 6:30 pm - 9:00 pm
Club Meeting: Business/ Member Participation.
Mon, Oct 23rd 2023 at 7:30 pm - 10:00 pm
Club Charter Dinner: Doe Park, Speke Rd, Liverpool L25 7TZ at 7.00pm for 7.30pm
Club Charter Dinner: 7 for 730 pm
Mon, Oct 30th 2023 at 7:00 pm - 8:00 pm
Club meeting via Zoom
District 1180 Quiz: Round 1 with our team Phil, Steve and Bob and Quiz master Mark. Please support our team!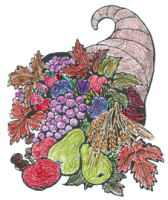 Mon, Nov 20th 2023 at 6:30 pm - 8:30 pm
Club Meeting with Speaker
Past President Michele King, RC Liverpool Exchange: "American Thanksgiving"