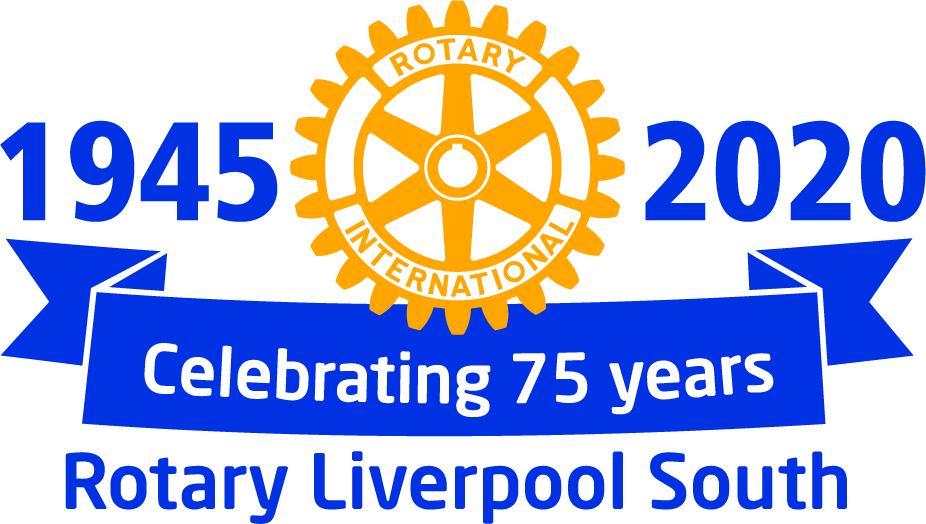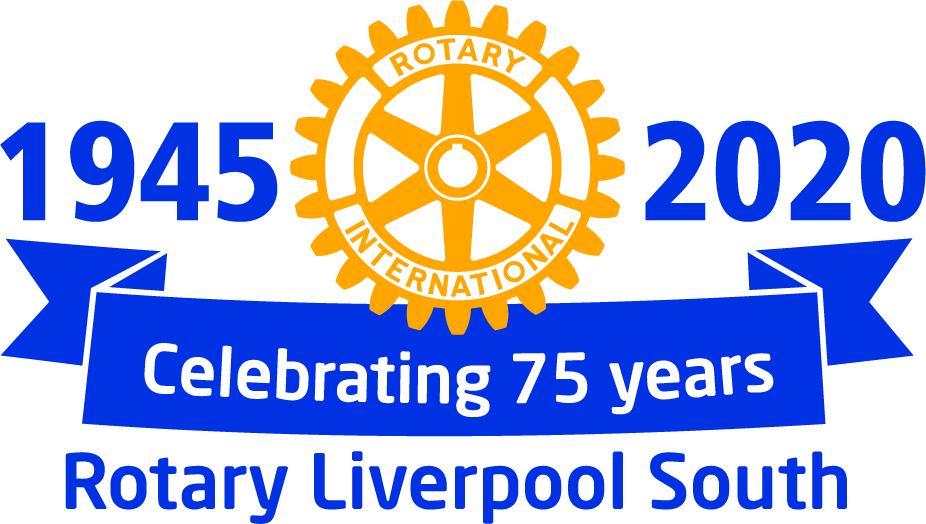 World Polio Day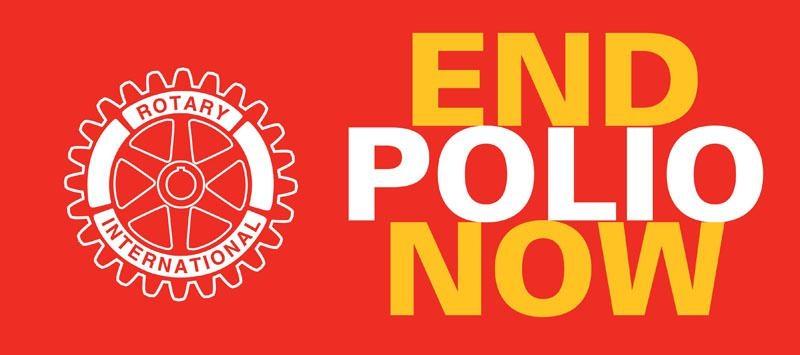 The next 24th of October is going to be a special day for Rotary, the "The world polio day".
Today the number of cases is down by 99.9%. Over the last 35 years, Rotary members, working with communities around the world, have contributed more than US$2.1 billion and countless volunteer hours to the fight to end polio.

Inspired in part by Rotary's volunteer commitment and fundraising success, the Global Polio Eradication Initiative (GPEI) was launched in 1988.
This remarkable partnership which includes Rotary, World Health Organization, UNICEF, the US Center for Disease Control & Prevention and, more recently, the Bill & Melinda Gates Foundation and GAVI the Vaccine Alliance. These organisations work alongside governments of the world to end polio.
Because of the efforts of Rotary and our partners, nearly 19 million people who would otherwise have been paralysed are walking, and more than 1.5 million people are alive who would otherwise have died.
Despite there only being a handful of cases left in the world, continued campaigning, health worker training and vaccination programmes are essential to stop the disease returning and ensuring the world is certified polio-free. Over 400 million children still have to receive their polio vaccinations by the GPEI partners multiple times every single year in more than 50 countries.
More than 1 million Rotary members have donated their time and money to eradicate polio, and every year, hundreds of members work with health workers to vaccinate children in countries affected by polio. Rotary members work with UNICEF and other partners to prepare and distribute informational materials for people in areas that are isolated by conflict, geography, or poverty. They also mobilize to recruit fellow volunteers, assist in transporting the vaccine, and provide other logistical support.
With polio nearly eradicated, Rotary and its partners must sustain this progress and continue to reach every child with the polio vaccine. Without full funding and political commitment, this paralyzing disease could return to polio-free countries, putting children everywhere at risk. Rotary has committed to raising US$50 million each year to support global polio eradication efforts. The Bill & Melinda Gates Foundation has pledged to match that 2-to-1, for a total yearly contribution of $150 million
Rotary's people of action have used their passion, energy, and intelligence to improve lives through service.
Visit endpolio.org to learn more about Rotary and the fight to eradicate polio.
Yorkshire Three Peaks Challenge - Update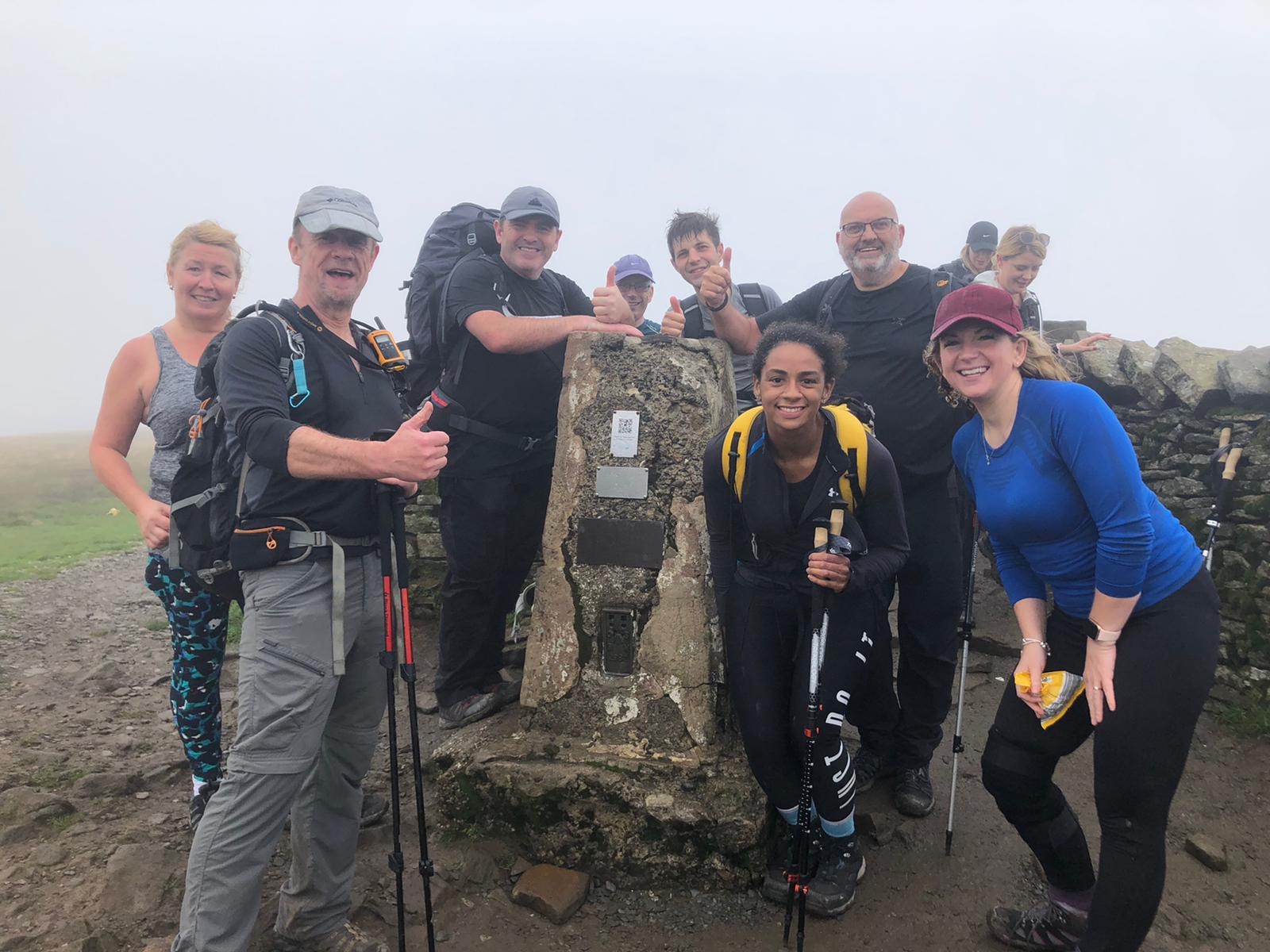 What did Liverpool South Rotarian, Emilio Greco, say about his Challenge to conquer 24 miles of the Pennine Range of the Yorkshire Dales National Park, including the peaks of Pen-yghent, Whernside and Ingleborough. He joined a group of fellow Rotarians to raise funds for the Liverpool University Hospitals' Charity to purchase specialist equipment and improve facilities for patients and staff at the Royal, Aintree and Broadgreen University Hospitals.
" It has been really a great experience and raising funds for the hospital made it even better. I was quite reluctant to take on the challenge in the beginning because it's easier to say no. But life is stepping outside your comfort zone and as a Rotarian I have chosen to be a person of action.
Working for the hospital I realise everyday how many people we help and the difficulties we face to provide the best service possible. Therefore, I decided to do that and I smashed the target (£200) thanks to the club support as well! A total of £575 was raised just by me (the most collected by one person) and I am still receiving money. I cannot wait for the next one!"


A national service to mark the 80th anniversary of the Arctic Convoys was held in Liverpool on Thursday 12 August 2021.
The event, at Liverpool Parish Church,was followed by a wreath-laying ceremony at the Arctic Convoy memorials in St Nicholas' Church Gardens.
The service will led by the Rector of Liverpool, the Revd Canon Dr Crispin Pailing, and guests – including UK and foreign dignitaries – were welcomed by Mr Mark Blundell, the Lord Lieutenant of Merseyside, and Cllr Mary Rasmussen, the Lord Mayor of Liverpool.
After the service, they were shown Western Approaches, which was established in February 1941 with the primary objective to provide protection for the convoys and control their journeys to and from the UK.
The visit concluded with a reception for 150 guests at Liverpool Town Hall where two veterans of the Arctic Convoys, one of whom is Rotary Liverpool South member Alex Crowe, received a presentation from the Lord Mayor.
The event was held on the 80th anniversary of the first convoy leaving Liverpool on 12 August 1941 at the beginning of Operation Dervish.
A video Alex speaking about one of his journeys is available on Twitter at the following link: Alex Crowe Remembers
Yorkshire Three Peaks Challenge - 25th Sept 2021
Rotary Liverpool South Rotarian Emilio Greco will be taking part in the Yorkshire Three Peaks Challenge on 25th September 2021.
The Challenge involves conquering 24 miles of the Pennine Range of the Yorkshire Dales National Park. Emilio's task is to summit, in 12 hours, the three peaks of Pen-y-ghent, Whernside and Ingleborough.
The first summit in the early morning will see Emilio ascend 2,227 feet to the top of Pen-y-ghent, but there will be no hanging around, as he treks on through to midday and the second summit, Whernside, the highest peak at 2,415 feet.
Finally, the afternoon will lead Emilio on to the third and final summit, up 2,372 feet to the top of Ingleborough, with awe-inspiring views across the beautiful Yorkshire Dales National Park.
Funds raised will go to the Liverpool University Hospitals Charity that raises funds to purchase specialist equipment and improve facilities for patients and staff at the Royal, Aintree and Broadgreen University Hospitals.
Please sponsor Emilio at his Just Giving site: https://justgiving.com/fundraising/emilio-greco
 
 

Daniel Hibbert - Flying High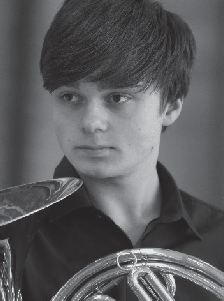 Daniel reached the finals and finished 2nd in the Lutine Prize at 'The Guildhall' in London on Friday 25th June 2021.
In the summer of 2019 Daniel was sponsored by the Rotary Club of South Liverpool to attend the week long International Junior Masterclass Course of The Franz Liszt Conservatoire and University, Weimar, Germany. The only student to be selected from the UK, he was shortlisted for the soloist's recital final and was subsequently awarded second prize overall.
Daniel's performance can be watched online until 10th July 2021 on the following link (at 01:29:14 (about half way in) The Lutine Prize | Guildhall School of Music & Drama (gsmd.ac.uk)
India Covid Relief Fund
President Joan overseeing the CRG Homecare (Liverpool) cake bake on 20th May 2021 with all proceeds donated to the Covid India Relief Fund via Rotary Liverpool South.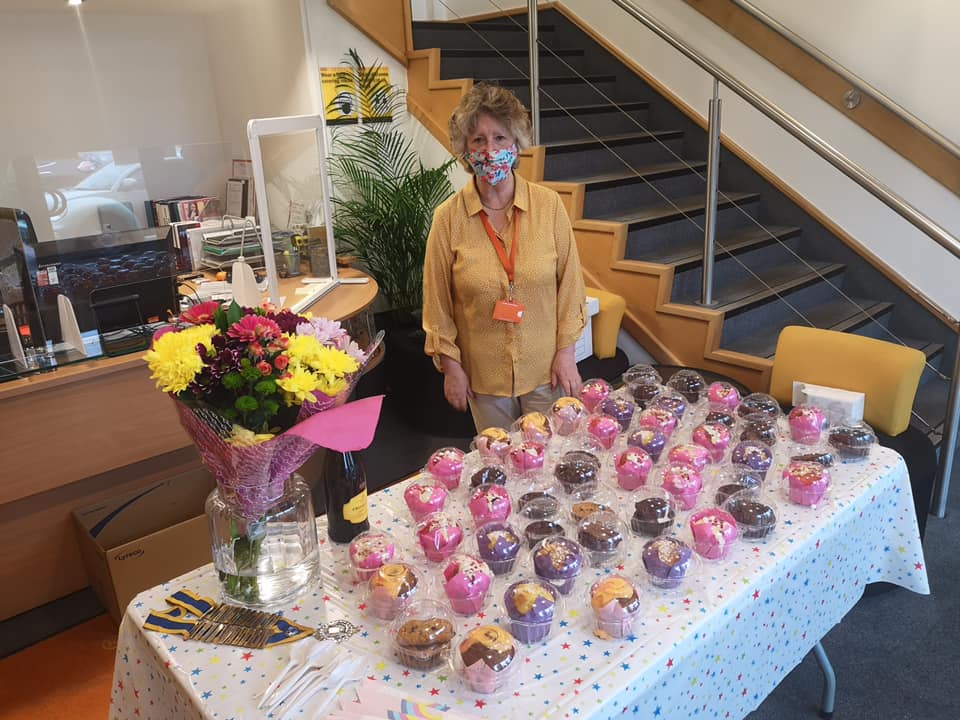 Rotary Liverpool South President Joan handing over
the
4000 face visors donated to the local Knowsley Foodbank (part of the Trussell Trust) during April 2021.
We also donated PPE items (face visors and sanitisers to two local schools in our area.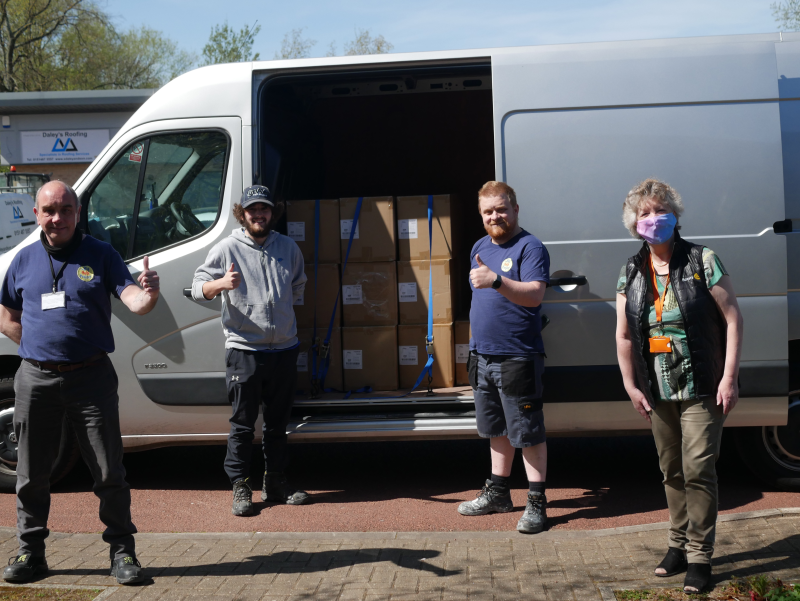 Celebrate 'Rotary Day' - 23rd February 2021
On 23rd February 1905, Rotary International was founded by Chicago-based lawyer, Paul Harris. This year, 'Rotary Day' will celebrate 116 years of our incredible organisation!
During that time, Rotary has united people in a common purpose – making connections and making a difference.
Rotary in Great Britain and Ireland President, Tom Griffin, has recorded a special Rotary Day message, which I encourage you to watch here - https://www.youtube.com/watch?v=3AdS1oUp8CQ
Rotary Liverpool South held a "Coin Collection" to mark 'Rotary Day' with all contributions donated to The Rotary Foundation.
Below is a montage of the Coin Collection displays - Thanks to all who participated.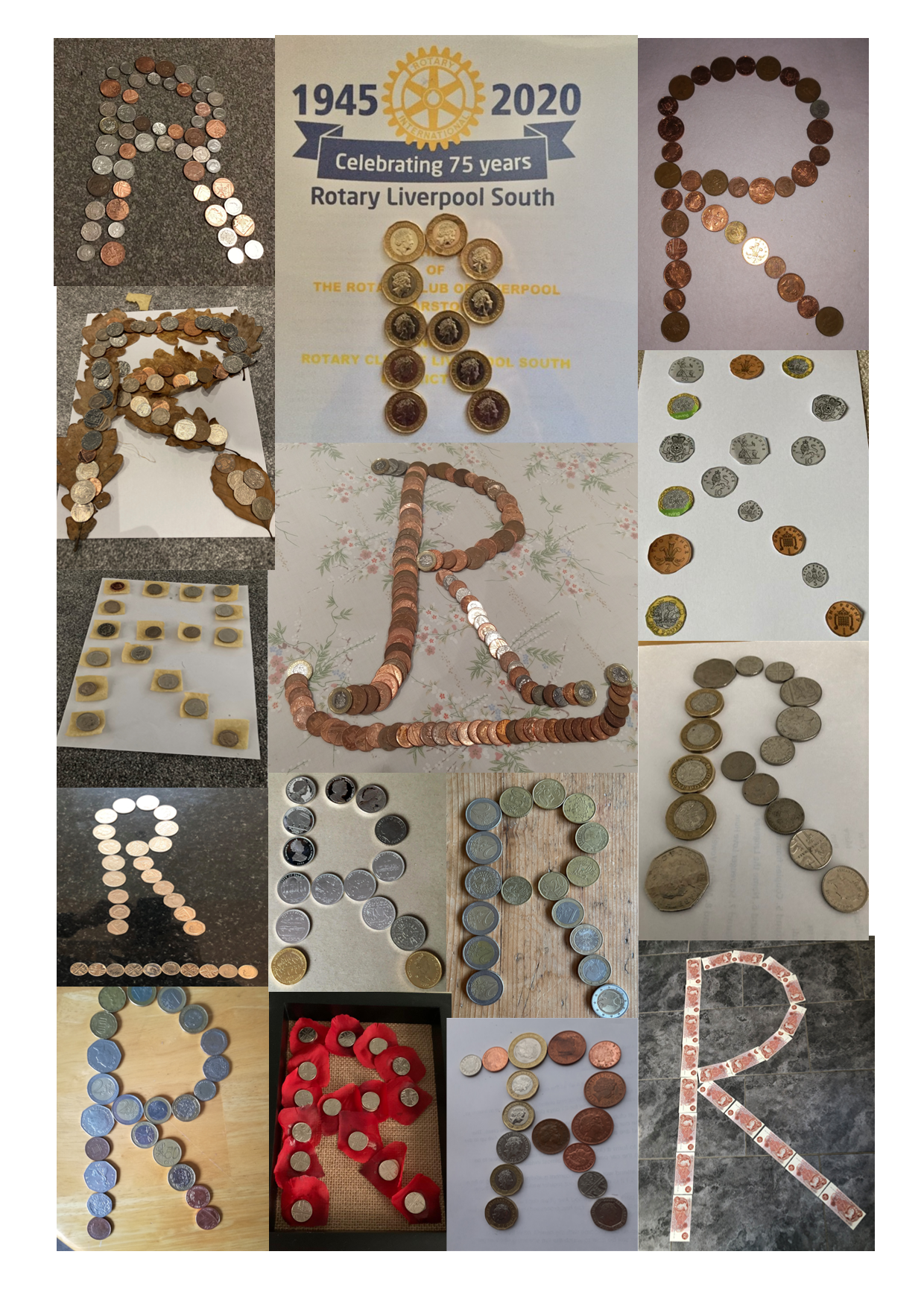 For the past 75 years, Rotary Liverpool South has been supporting local organizations and groups in the South Liverpool area.
Despite lockdown we are continuing to meet on a weekly basis by Zoom and also where possible involving our members in community activities.
If you wish to have more information regarding our club or would like to join one of our Zoom meetings please contact us on the CONTACT TAB at the top of this page.

For more details, please click on this link:
https://www.rotarygbi.org/rotarys-mental-health-campaign/
For assistance or someone to chat to
please contact one of these local organisations:
Talk Liverpool – Anxiety and Depression - 0151 228 2300
Mind – Mental Health Support - 0151 529 3247
Samaritans - 0151 708 8888
Young People in Crisis - 0151 293 3577