Future Meetings and Events
Mon, Dec 18th 2023 at 7:00 pm - 9:30 pm
Christmas Meal and Festivities at Rumwell Orchard
£30 per head
Mon, Jan 8th 2024 at 7:00 pm - 9:30 pm
SGM at Rumwell Orchard
Special General Meeting to approve accounts and elect officers for the next Rotary year.
Sat, Jan 20th 2024 at 6:45 pm - 10:00 pm
Charity Quiz Night
Saturday 20th January 2024 St Andrew's Church Hall (near Taunton Station)
Mon, Jan 22nd 2024 at 7:00 pm - 9:30 pm
Speaker Meetimg at Rumwell Orchard
Want a home that provides high energy efficiency and low energy consumption? Simon Drury will offer tips on how older homes can be brought up to modern standards.
Mon, Feb 12th 2024 at 7:00 pm - 9:30 pm
Business meeting at Rumwell Orchard
Discussion on Rotary Membership
Tue, Feb 27th 2024 at 7:00 pm - 9:30 pm
Joint meeting with Taunton at Racecourse
with Speaker to mark Rotary International Day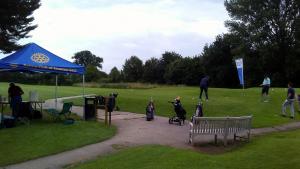 Thu, Jul 4th 2024 at 8:00 am - 5:00 pm
Taunton Vale Golf Day 2024
Our annual competition at Oake Manor Golf Club