Future meetings and events
Fri 1st November 2019 at 02.00 - Thu 31st December 2020 - 02.00 Rotary End Polio Campaign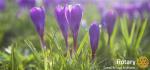 Polio, or poliomyelitis, is a paralyzing and potentially deadly infectious disease that most commonly affects children under the age of 5. The virus spreads from person to person, typically through contaminated water. It can then attack the nervous system
Sat 7th November 2020 at 19.00 - 23.00 International Cuisine Evening (ICE)

The Club's ICE event was planned to be held at the Laverton in Westbury.
An evening celebrating varying styles of cuisine from around the Globe
Sat 5th December 2020 at 14.00 - Mon 7th December 2020 - 18.00 Westbury Christmas Tree Festival
Annual Christmas Tree Festival in All Saint's Church Westbury
Mon 7th December 2020 at 18.00 - 20.00 Westbury School's Christmas Carol Concert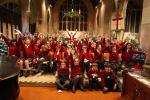 The annual carol concert was to be held at at All Saints Church, Westbury, featuring choirs from the local junior schools.
Sun 7th March 2021 at 12.00 - 17.00 Imber Ultra Marathon
Imber Ultra Marathon to be run around Salisbury Plain.
We are still in discussion with the Avon Valley Runners with respect to the viability of next year's event. We hope to hold the race, in some form or other , next year.