Future Meetings and Events
Mon, Mar 27th 2023 at 6:30 pm - 8:30 pm
Scheduled Meeting Cancelled
This scheduled meeting for this date will not take place, as the Club's 95th Charter will be held the following evening at Matlock Golf Club.
Tue, Mar 28th 2023 at 6:30 pm - 10:00 pm
Matlock Rotary 95th Charter Celebration
James Lewis, the Auctioneer will be our Guest Speaker on the 28th March at the Matlock Golf Club.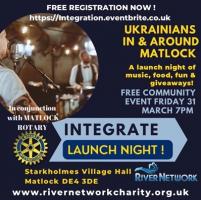 Fri, Mar 31st 2023 at 7:00 pm - 9:30 pm
Ukrainian Integration Evening
Joint event at Starkholmes Village Hall, Matlock with River Network Charity
Mon, Apr 24th 2023 at 6:30 pm - 9:00 pm
Speaker John Entwistle Derbyshire Murder Stones
John will talk about Murder Stones in Derbyshire: Baffled so are we !!!
Mon, May 22nd 2023 at 6:30 pm - 8:30 pm
Speaker Mike Watkins Institute of Quarying
Presentation on the National Stone Centre Growth Plans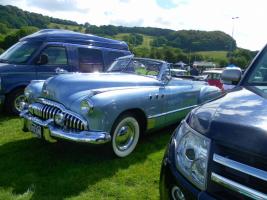 Sun, Jun 18th 2023 at 10:00 am - 4:00 pm
Cromford Classic Car & Bike Show
Vintage, Classic Car & Bike Show 2023
Mon, Jun 26th 2023 at 6:30 pm - 9:00 pm
Closed Pubs of Matlock
John Smith recounts and goes down memory lane some of the olde pubs in Matlock that have since closed down