Future meetings and events
Mon 9th November 2020 - 5.30 for 5.45pm - 09th NOV. A Zoom Speaker Meeting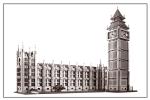 Speaker Richard Kelly is a Senior Researcher at the House of Commons Library.
Fri 20th November 2020 at 14.00 - The Bridge afternoon at the Croft Friday 22nd November 2020 at 14.00 - 17.00 :
The Annual Rotary Bridge Tournament at the Croft Hall.
THIS EVENT WILL ONLY TAKE PLACE IF IT FALLS WITHIN THE GOVERNMENT GUIDELINES FOR COVID 19 SAFETY
Sun 13th December 2020 - The Annual Santa Fun Run. Sunday 13 December 2020 9.00am start

Details will be announced in the next few months.
THIS EVENT WILL ONLY TAKE PLACE IF IT FALLS WITHIN THE GOVERNMENT GUIDELINES FOR COVID 19 SAFETY