Future meetings and events
Thu 29th October 2020 at 19.30 - 21.30 Rotary South News

An insight into the creation, place and purpose of Rotary South News, with Peter Stammers.
Thu 5th November 2020 at 19.30 - 21.30 Jeremy Prescott: Sacrifice and Remembrance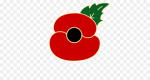 Jeremy's talk will be referencing Armistice Day and the cost in human life.
Thu 12th November 2020 at 20.00 - 21.30 SGM & Business Meeting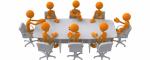 Only Rotarians are able to attend these Meetings!
Thu 19th November 2020 at 20.00 - 21.30 Fellowship

Could be a Quiz, could be a travelogue, could be something entirely different!!!!
Fri 23rd April 2021 - 23.55 30th Anniversary of the Club's Charter!

Today we celebrate our 30th 'Birthday': the Anniversary of the Founding of the Club on this date in 1991.