Future Meetings and Events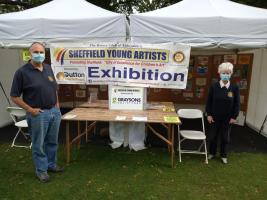 Sat, Sep 4th 2021 at 10:00 am - Sun, Sep 5th 2021 - 5:00 pm
"Art in the Gardens" - Sheffield Botanical Gardens
Come to our marquee in the Gardens. See the talent in Sheffield schools. We will be displaying some of this year's entries to our annual Young Artists competition. We'd be delighted to meet you. You're welcome to come and help us.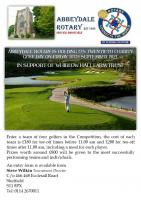 Fri, Sep 10th 2021 at 8:00 am - 3:00 pm
Golf Day - proceeds for Sheffield Whirlow Hall Farm
Our annual pro-am golf competition held at Abbeydale Golf Club to raise funds for Whirlow Hall Farm in Sheffield.