Future meetings and events
Thu 26th March 2020 at 09.00 - Thu 31st December 2020 - 23.00 Coronavirus Humour
The pictures on this page are jokes which have been Whatsapped by our Members during Lockdown. They may contain offensive language.
Mon 1st June 2020 at 18.00 - Thu 31st December 2020 - 19.00 Coronavirus
A Coronavirus Book for children is available for download if you visit this page.
Mon 20th July 2020 at 19.30 - 21.30 Quiz as a Practice for a Fund Raising Event
Mon 27th July 2020 at 19.30 - 21.30 A HOLIDAY EVENT
Thu 30th July 2020 at 20.15 - 22.00 Council Meeting

Sat 1st August 2020 at 07.30 - 16.45 Blakesley Show 2020 - Cancelled COVID-19
The Blakesley Show is the primary Agriculture Show in the County. For several years Danetre Rotary have been the Gate-Keepers for this show.
Mon 3rd August 2020 at 19.30 - 21.30 Business Meeting

Mon 10th August 2020 at 19.30 - 21.30 Dr. Jacqueline Bickerstaff:- Birth of Satnav
10 August – Trevelyan = Dr. Jacqueline Bickerstaff: subject is the birth of Sat Nav and its development in Daventry at a firm called Navstar
Mon 17th August 2020 at 19.30 - 21.30 Activity JE / NC
Mon 24th August 2020 at 19.30 - 21.30 Speaker / Activity JRH / RL
Mon 31st August 2020 at 19.30 - 20.30 Zoom Meeting - BT

Bank Holiday
Thu 3rd September 2020 at 20.15 - 22.00 Council Meeting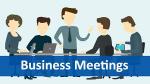 Sat 5th September 2020 at 19.30 - 22.30 Eric Darlington and the John Cleveland Band - In Doubt Covid-19
The Band has a new programme for 2020
Mon 7th September 2020 at 19.30 - 21.30 Business Meeting
Mon 14th September 2020 at 19.30 - 21.30 Speaker SS
Mon 21st September 2020 at 19.30 - 21.30 Activity BS / SW
Mon 28th September 2020 at 19.30 - 21.30 Speaker / Activity MH / PB
Thu 1st October 2020 at 20.15 - 22.00 Council Meeting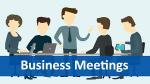 Mon 5th October 2020 at 19.30 - 21.30 Business Meeting

Mon 12th October 2020 at 19.30 - 21.30 Speaker HE
Mon 19th October 2020 at 19.30 - 21.30 Activity VH / IR
Mon 26th October 2020 at 19.30 - 21.30 Peter Berry - District Governor

Thu 29th October 2020 at 20.15 - 22.00 Council Meeting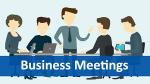 Mon 2nd November 2020 at 19.30 - 21.30 Business Meeting

Mon 9th November 2020 at 19.30 - 21.30 Speaker JD
Mon 16th November 2020 at 19.30 - 21.30 Activity IC / EB
Mon 23rd November 2020 at 19.30 - 21.30 Speaker / Activity CB / IR
Thu 26th November 2020 at 20.15 - 22.00 Council Meeting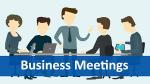 Mon 30th November 2020 at 19.30 - 21.30 Business Meeting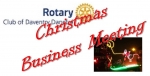 Christmas Business Meeting
Mon 7th December 2020 at 19.30 - 21.30 Christmas Collecting - No Meeting
No Meeting Christmas Collection
Mon 14th December 2020 at 19.30 - 21.30 Christmas Collecting - No Meeting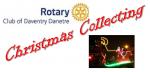 No Meeting Christmas Collection
Mon 21st December 2020 at 19.30 - 21.30 Christmas Collecting - No Meeting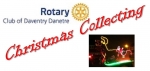 No Meeting Christmas Collection
Mon 28th December 2020 at 19.30 - 21.30 Christmas Holiday - No Meeting
No Meeting Christmas Holiday
Mon 4th January 2021 at 19.30 - 21.30 Presentation Night
Mon 11th January 2021 at 19.30 - 21.30 Business Meeting

Mon 18th January 2021 at 19.30 - 21.30 Activity JN / NT
Mon 25th January 2021 at 19.30 - 21.30 Speaker / Activity JS / BW
Thu 28th January 2021 at 20.15 - 22.00 Council Meeting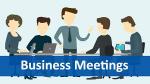 Mon 1st February 2021 at 19.30 - 21.30 Business Meeting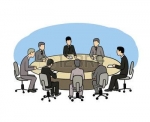 Mon 8th February 2021 at 19.30 - 21.30 Speaker BS
Mon 15th February 2021 at 19.30 - 21.30 Activity TH / SH
Mon 22nd February 2021 at 19.30 - 21.30 Speaker / Activity CB / JE
Thu 25th February 2021 at 20.15 - 22.15 Council Meeting - Zoom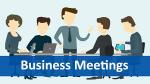 Council Meeting
Mon 1st March 2021 at 19.30 - 21.30 Business Meeting

Mon 8th March 2021 at 19.30 - 21.30 Speaker JHy
Mon 15th March 2021 at 19.30 - 21.30 Activity BW / EB
Mon 22nd March 2021 at 19.30 - 21.30 Speaker / Activity MH / NT
Mon 29th March 2021 at 19.30 - 21.30 Partners HE / LT
Thu 1st April 2021 at 20.15 - 22.00 Council Meeting

Mon 5th April 2021 at 19.30 - 21.30 No Meeting - Easter

Easter
Mon 12th April 2021 at 19.30 - 21.30 Business Meeting

Mon 19th April 2021 at 19.30 - 21.30 Activity PB / JS
Mon 26th April 2021 at 19.30 - 21.30 Speaker / Activity NC / JRH
Mon 3rd May 2021 at 19.30 - 21.30 Bank Holiday - No Meeting

Bank Holiday - No Meeting
Thu 6th May 2021 at 20.15 - 22.00 Council Meeting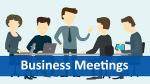 Mon 10th May 2021 at 19.30 - 21.30 Business Meeting

Mon 17th May 2021 at 19.30 - 21.30 Activity NB / DW
Mon 24th May 2021 at 19.30 - 21.30 Speaker / Activity SS / JN
Mon 31st May 2021 at 19.30 - 21.30 Bank Holiday - No Meeting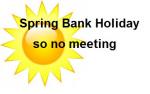 Bank Holiday - No Meeting
Thu 3rd June 2021 at 20.15 - 21.15 Council Meeting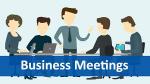 Council Meeting
Mon 7th June 2021 at 19.30 - 21.30 Club Assembly and AGM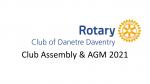 Mon 14th June 2021 at 19.30 - 21.30 Speaker VH
Mon 21st June 2021 at 19.30 - 21.30 Activity RL / SW
Mon 28th June 2021 at 19.30 - 21.30 Speaker / Activity IC / JD