Future meetings and events
Thu 24th October 2019 at 18.30 - 21.00 My Life as a Diplomatic Protection Officer - at The College
Mon 28th October 2019 at 19.30 - 21.00 Club Council Meeting
Club Council Meeting
Thu 31st October 2019 at 18.30 - 21.00 Afternoon Tea at the Scout HQ in Meteor Way, with a show and tell on the Amercian Jamboree
Thu 7th November 2019 at 18.30 - 21.00 DG Visit at The College
Thu 14th November 2019 at 18.30 - 21.00 Speaker from Little Edi Foundation at The College
The Little Edi Foundation are a Chelmsford based charity working with schools and youth groups in Essex to help children in the poorest parts of Moldova and Romania.
Sun 17th November 2019 at 10.30 - 18.00 Mulled Wine and Mince Pies in Chelmsford High Street

We will be joining other clubs in Chelmsford to run a Mulled Wine stall during the City's Christmas Lights Switch-On. Try a hot chocolate with a shot a baileys or a glass of our famour mulled wine.
Thu 21st November 2019 at 18.30 - 21.00 Business Meeting and AGM at The College
Tue 26th November 2019 at 18.30 - 21.30 Rotary/Inner wheel Seasonal Concert at Chelmsford Cathedral
Chelmsford Phoenix will be helping out with the refreshments.
Thu 28th November 2019 at 18.30 - 21.00 Alan and Karen Phillips at The College - A talk on Neurolinguistic programming
Sat 30th November 2019 at 10.00 - 18.00 Christmas at Kew Gardens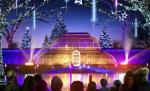 A visit to Kensington for shopping and a meal followed by 'Christmas at Kew Gardens'
Thu 5th December 2019 at 18.30 - 21.00 Christmas Party at The College
Thu 12th December 2019 at 18.30 - 21.00 Christmas Dinner at The College
Sat 14th December 2019 at 09.30 - 13.30 Carol Singing in High Chelmer

We again will be singing carols and Christmas songs in High Chelmer to raise money for our Rotary Charities
Mon 16th December 2019 at 19.30 - 21.00 Club Council Meeting
Club Council Meeting
Thu 19th December 2019 at 18.30 - 21.00 No Meeting
Thu 26th December 2019 at 18.30 - 21.00 No Meeting
Thu 2nd January 2020 at 18.30 - 21.00 TBA at TBA
Thu 9th January 2020 at 18.30 - 21.00 Business Meeting at The College
Thu 16th January 2020 at 18.30 - 21.00 Projects Meeting at The College
The meeting is to be used to update members on upcoming projects and the support that is needed
Thu 23rd January 2020 at 18.30 - 21.00 TBA at The College
Thu 30th January 2020 at 18.30 - 21.00 TBA at The College
Thu 6th February 2020 at 18.30 - 21.00 TBA at The College
Mon 10th February 2020 at 06.00 - 09.00 Choir Competition - Heat 1
Christchurch New London Road
Wed 12th February 2020 at 18.00 - 21.00 Choir Competition - Heat 2
Christchurch , New London Road
Thu 13th February 2020 at 18.30 - 21.00 TBA at The College
Mon 17th February 2020 at 19.30 - 21.30 Club Council Meeting
Club Council Meeting
Thu 20th February 2020 at 18.30 - 21.00 Business Meeting at TBA
Thu 27th February 2020 at 18.30 - 21.00 Choir Competition - Heat 3 at KEGS
Mon 2nd March 2020 at 18.00 - 22.00 Choir Competition - Final
Kegs
Thu 5th March 2020 at 18.30 - 21.00 TBA at The College
Thu 12th March 2020 at 18.30 - 21.00 TBA at The College
Sat 14th March 2020 at 17.00 - 23.55 Presidents Night at the Ivy Hill Hotel
Presidents Night at the Ivy Hill Hotel
Thu 19th March 2020 at 18.30 - 21.00 TBA at The College
Thu 26th March 2020 at 18.30 - 21.00 TBA at The College
Thu 2nd April 2020 at 18.30 - 21.00 TBA at The College
Mon 6th April 2020 at 19.30 - 21.00 Club Council Meeting
Club Council Meeting
Thu 9th April 2020 at 18.30 - 21.00 TBA at TBA
Thu 16th April 2020 at 18.30 - 21.00 Business Meeting at TBA
Thu 23rd April 2020 at 18.30 - 21.00 TBA at The College
Thu 30th April 2020 at 18.30 - 21.00 TBA at The College
Thu 7th May 2020 at 18.30 - 21.00 TBA at The College
Thu 14th May 2020 at 18.30 - 21.00 TBA at The College
Thu 21st May 2020 at 18.30 - 21.00 TBA at The College
Thu 28th May 2020 at 18.30 - 21.00 TBA at TBA
Mon 1st June 2020 at 19.30 - 21.00 Club Council Meeting
Club Council Meeting
Thu 4th June 2020 at 18.30 - 21.00 Business Meeting and AGM at TBA
Thu 11th June 2020 at 18.30 - 21.00 TBA at TBA
Thu 18th June 2020 at 18.30 - 21.00 TBA at TBA
Thu 25th June 2020 at 18.30 - 21.00 Handover at TBA