Future Meetings and Events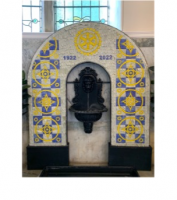 Mon, Jul 4th 2022 at 12:00 pm - Wed, Jun 21st 2023 - 7:00 pm
Centennial Celebrations 1922-2022
It's started. Our centennial celebrations are off to a flying start with the well-dressing display in the visitors centre. Watch out for more activities over the coming months.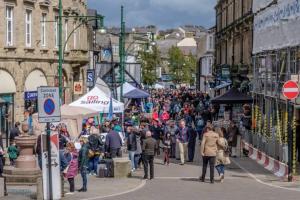 Mon, May 1st 2023 at 10:00 am - 4:00 pm
Buxton Spring Fair May 1st
Rotary will have a stall to increase awareness of our contribution to the town and to other communities over the last 100 years.
Fri, May 19th 2023 at 5:31 pm - 7:31 pm
RYLA 2023 at White Hall Buxton Friday May 20th to Sunday 22nd 2022.
Buxton RYLA 2023 at White Hall Buxton will be held on Friday May 19th to Sunday 21st .
Sat, Jun 3rd 2023 at 10:30 am - 4:30 pm
Rotary Charity Bazaar Pavilion Gardens, Saturday June 3rd 2023
The annual bazaar provide an opportunity for local charities and organisations to promote their activities. This year is our centennial celebration. We continue "to support communities far and near ."