Future meetings and events
Mon 8th June 2020 at 13.00 - Thu 31st December 2020 - 14.00 Buxton Kickstart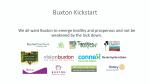 Buxton Kickstart group hope to build the town back better as lockdown eases.
Alan Thompson is doing a series of mountain bike rides to raise money for Kickstart.
Tue 14th July 2020 at 10.00 - Thu 1st October 2020 - 11.00 Rotary Youth Competitions
A series of local and district and National competitions. Local schools are now being contacted.
Wed 23rd September 2020 at 09.00 - Wed 11th November 2020 - 09.00 Crocuses - It's that time of year again
David is collecting the bulbs and will arrange the planting in the near future
Wed 23rd September 2020 at 18.45 - 20.00 Speaker: Jane Walker Purple Community Fund - Sept 23rd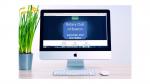 Purple community Fund (ring pull collection)