Future meetings and events
Thu 29th April 2021 at 19.00 - 19.45 A fifth Thursday
To be advised
Thu 6th May 2021 at 19.00 - 19.45 No meeting
Thu 13th May 2021 at 19.00 - 19.45 Speaker Meeting
Mary Elwood speaking on "The School for Peace in Congo"
Sat 26th June 2021 at 14.00 - 16.00 Beccles Hospital Fete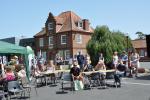 A traditional fete with stalls, games, entertainers and refreshments to raise funds for the Friends of Beccles Hospital and other local medically related charities.
Sun 26th September 2021 at 10.00 - 16.00 Beccles Cycle for Life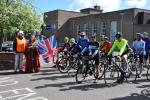 A cycle event around the lanes near Beccles to raise sponsorship for The East Anglian Air Ambulance and The Rotary Club of Beccles charitable trust. For more details go to becclescycleforlife.org
Fri 12th November 2021 at 07.00 - 22.00 Community Dinner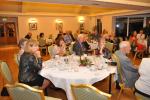 The Club's annual Community Dinner when members of the local community are invited to celebrate achievements within Beccles and the surrounding area.