Future meetings and events
Mon 6th April 2020 at 18.30 - 21.00 The Work of Cancer Research UK
Julie George, Community Legacy Manager, CRUK, Wales & Cotswolds, will give a talk on the current work on Cancer Research.
Mon 13th April 2020 at 18.30 - 19.30 Bank Holiday
No meeting
Fri 8th May 2020 at 12.00 - Sat 9th May 2020 - 23.00 Ross Beer and Cider Festival 2020
Event POSTPONED, next ROSSBEERFEST will be on 1st & 2nd MAY 2021
However, please note on the 8th May the Spitfire flypast will still go ahead. The aircraft should be over the Market Hall at approximately 11.57
Wed 20th May 2020 at 18.00 - 22.30 2020 X-entricity Theatre Visit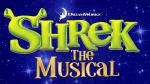 A party of twenty-two Rotarians and friends of Ross Rotary, planned to attend the Ross based X-entricity Youth Theatre Group's performance of Shrek The Musical at The Courtyard Theatre in Hereford
Mon 1st June 2020 at 18.30 - 21.00 David Burgess Mystery talk!
David wishes to use this date to give a talk on a subject dear to his heart.