Future meetings and events
Sun 14th June 2020 at 13.30 - 17.30 Hidden Gardens of Frampton 2020. CANCELLED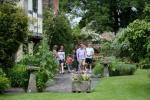 Unfortunately we need to take the decision to cancel the event for this year.
Wed 17th June 2020 at 19.00 - 19.45 Club Assembly - Online Meeting

Our incoming Officers have an opportunity to outline their plans for 2020-2021 to our Assistant Governor. Charlie Coats
Sat 20th June 2020 at 19.00 - 22.00 Club 40th Charter Anniversary - EVENT CANCELLED

UNFORTUNATELY WE HAVE TO CANCEL THIS BOOKING, BUT WILL LOOK FORWARD TO ANOTHER OPPORTUNITY TO CELEBRATE OUR 40TH ANNIVERSARY!
Thu 25th June 2020 at 19.00 - 21.30 Joint Council Meeting

Venue TBA
Wed 1st July 2020 at 19.00 - 20.00 RAISE A GLASS TOGETHER TO CELEBRATE OUR 40th ANNIVERSARY

ONLINE OPPORTUNITY TO SHARE THE EVENT - AND TO LOOK FORWARD TO A MORE NORMAL EVENT IN THE FUTURE.
Sat 18th July 2020 at 10.00 - 17.00 Promoting Rotary at Stroud Show-CANCELLED for 2020..

Working with other local Clubs.
Sat 5th September 2020 at 08.00 - 14.00 Operation of the Rikenel Car Park, Gloucester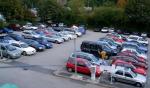 Fund raising event
Sun 13th September 2020 at 10.00 - 17.00 The IRON LUNG that helped Polio Sufferers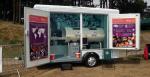 Come to the Frampton Country Fair to see what one is like!
Sat 10th October 2020 at 08.00 - 14.00 Operation of the Rikenel Car Park, Gloucester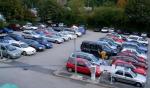 Fund raising event
Sat 26th December 2020 at 08.00 - 14.00 Operation of the Rikenel Car Park, Gloucester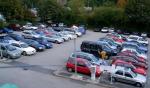 Fund raising event