Future Meetings and Events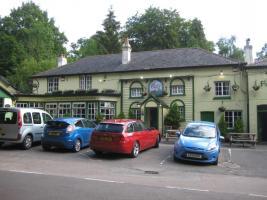 Mon, Mar 27th 2023 at 6:30 pm - 9:15 pm
Business Meeting at New Forest Inn at Emery Down
Order food by 6:30pm-meeting at 7:30pm or earlier if we have eaten.
Mon, Apr 3rd 2023 at 6:15 pm - 9:15 pm
FAMILY & FRIENDS at Woodlands Lodge Hotel- 6:15pm for 7:00pm
Dinner with speaker Suzanne Kempe on the New Forest-a landscape shaped by the ancient tradition of commoning.
Mon, Apr 10th 2023 at 12:01 am - 12:01 pm
EASTER MONDAY-No meeting
No Family and friends today-Bank Holiday
Mon, May 1st 2023 at 12:00 pm - 12:01 pm
Early Bank Holiday-NO meeting
No meeting.
Mon, May 8th 2023 at 12:00 am - 11:59 pm
Bank Holiday
Special Bank Holiday aimed at volunteers in the community.
Mon, May 15th 2023 at 3:50 pm - 7:00 pm
FAMILY & FRIENDS-Furzey Gardens visit 7:00pm
Walk round the gardens from 7:00pm followed by short talk and buffet supper.
Mon, May 29th 2023 at 1:00 am - 11:59 pm
SPRING BANK HOLIDAY
Bank Holiday-no meeting
Sat, Jun 3rd 2023 at 6:30 pm - 10:30 pm
PRESIDENT'S NIGHT at Brockenhurst Golf Club
End of year celebration of President's term of office. Social evening-guests welcome.
Mon, Jun 19th 2023 at 6:30 pm - 8:30 pm
CLUB ASSEMBLY & BUSINESS MEETING
Incoming President & committee chairs to unveil their plans for 23/24 Rotary year.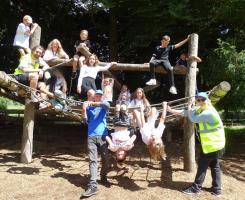 Wed, Jun 21st 2023 at 9:00 am - 2:00 pm
KIDS OUT AT MARWELL ZOO. 2022
A splendid day out for children organised by Rotary
Thu, Sep 7th 2023 at 9:00 am - 9:00 pm
CHARITY GOLF at BRAMSHAW GOLF CLUB
Charity Golf returns to Bramshaw after a year's break. Teams of 4 for a fun day whilst helping Rotary to raise funds for our charities including Food banks & Ukraine.