Future Meetings and Events
Thu, May 19th 2022 at 12:15 pm - 2:00 pm
Regular Weekly meeting
Alastair Blackstock from the Food Bank will address the Club
Thu, May 26th 2022 at 12:15 pm - 2:00 pm
Business meeting
Park Hotel
Thu, Jun 2nd 2022 at 12:15 pm - 2:00 pm
Jubilee event to be advised
This is to be a "Jubilee Event" Details to follow
Thu, Jun 9th 2022 at 12:15 pm - 2:00 pm
Regular Weekly meeting
Park Hotel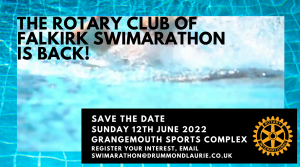 Sun, Jun 12th 2022 at 9:00 am - 2:00 pm
Annual Swimarathon
After two years of Covid it's up and running again
Thu, Jun 16th 2022 at 12:15 pm - 2:00 pm
Schools Day
If this is to go ahead, which is as yet to be decided, Pupils from the local High Schools will join us for lunch.
Thu, Jun 23rd 2022 at 12:15 pm - 2:00 pm
Club Assembly
Club Assembly at the Park Hotel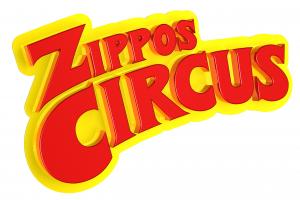 Sat, Jun 25th 2022 at 12:54 pm - Sun, Jun 26th 2022 - 4:54 pm
Zippos Circus
Zippos is encouraging Rotary Clubs across UK to have Exit Collections at their weekend shows, Contact Martin at zipposcircus@yahoo.com
Thu, Jun 30th 2022 at 12:15 pm - 2:00 pm
Presidential Handover
President Narek will hand over the Chain of Office to President elect Linda. and President Nominee David will accept the President elect Role.