Knutsford Rotary Club Photo Galleries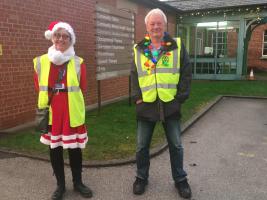 Back again at Knutsford Community Hospital
Rotarians were back on duty on the 23rd December as the next round of COVID-19 booster jabs began .
Details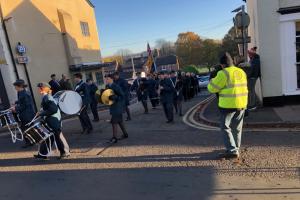 Knutsford Rotarians in action on Remembrance Day 2021
Knutsford Rotarians were busy on 14 November providing traffic management for the Acts of Remembrance in the town centre and at St Cross, Crosstown.
Details
Civic Sunday 2022
On a very hot Sunday afternoon in July a dozen Knutsford Rotary volunteers were in the town closing streets for a short while so that the Mayor's procession could pass through the town centre safely.
Details