Rotary unites leaders who are committed to using their expertise to take action and improve their communities.
If you have a skill or tallent that could be used to benefit others we would like to hear from you.
No other organization is quite like Rotary.
Improving our environment
Rotary has adopted two rather neglected planters and bench along the Tavistock Road cycle way / footpath (opposite Martin Hills Motors).
This is before ...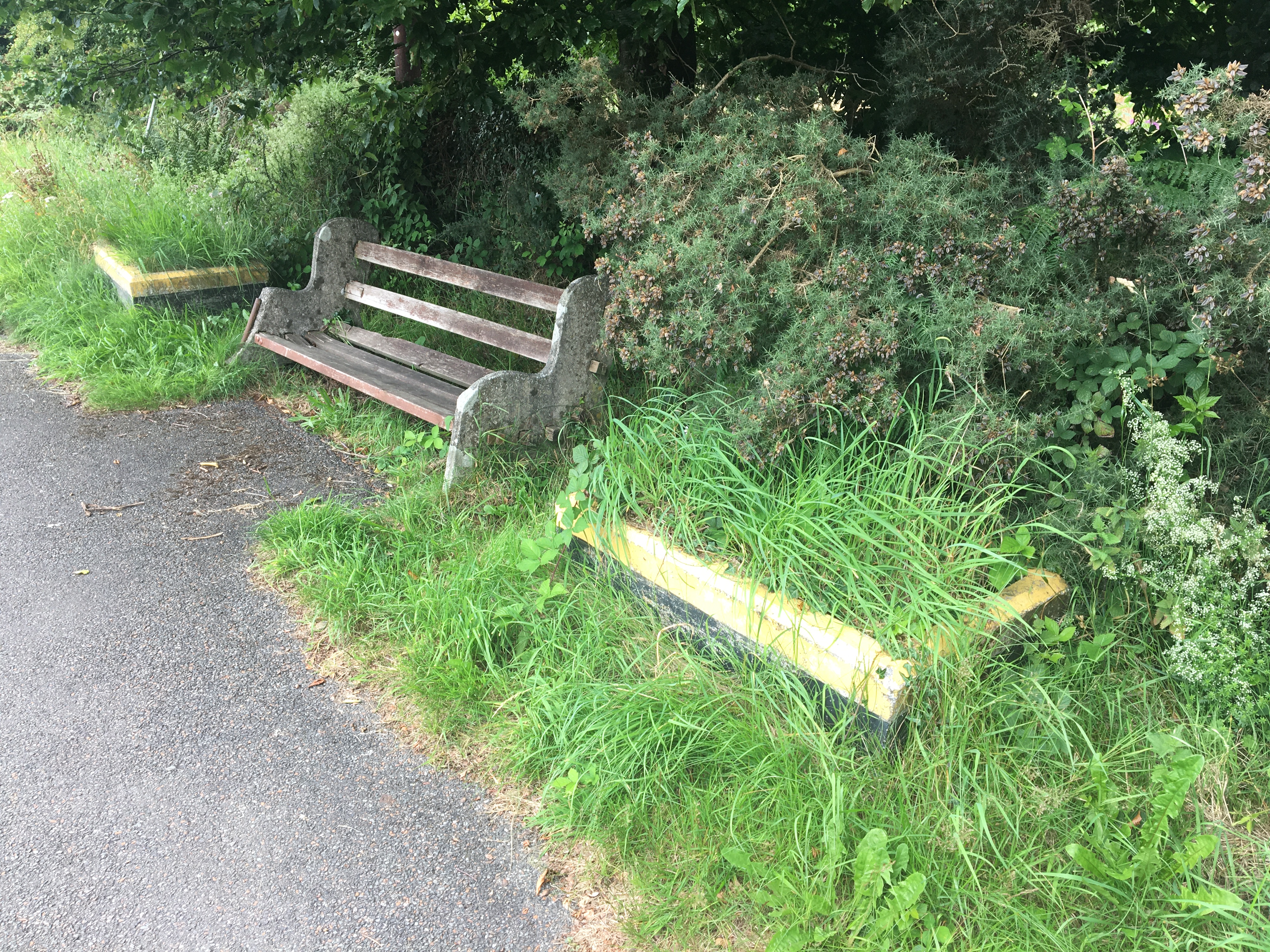 A cut back we can approve of ...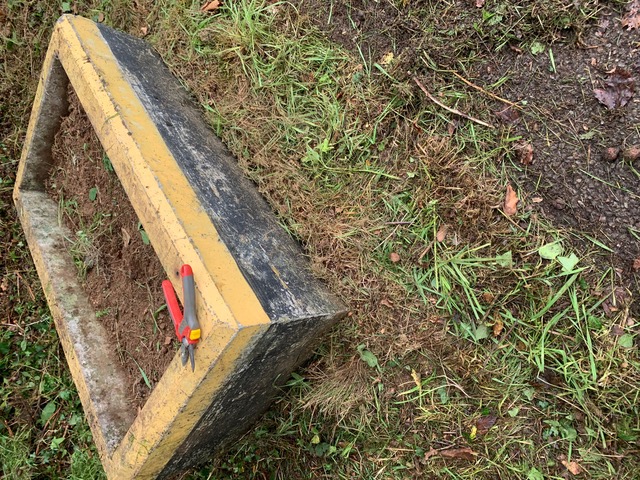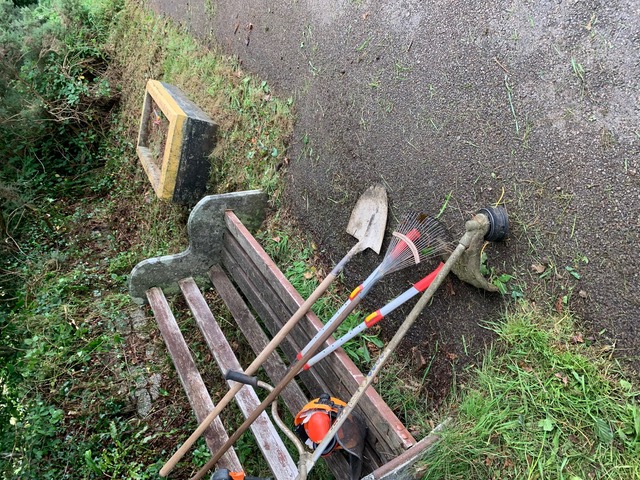 Every job needs a tea break ...
What a difference!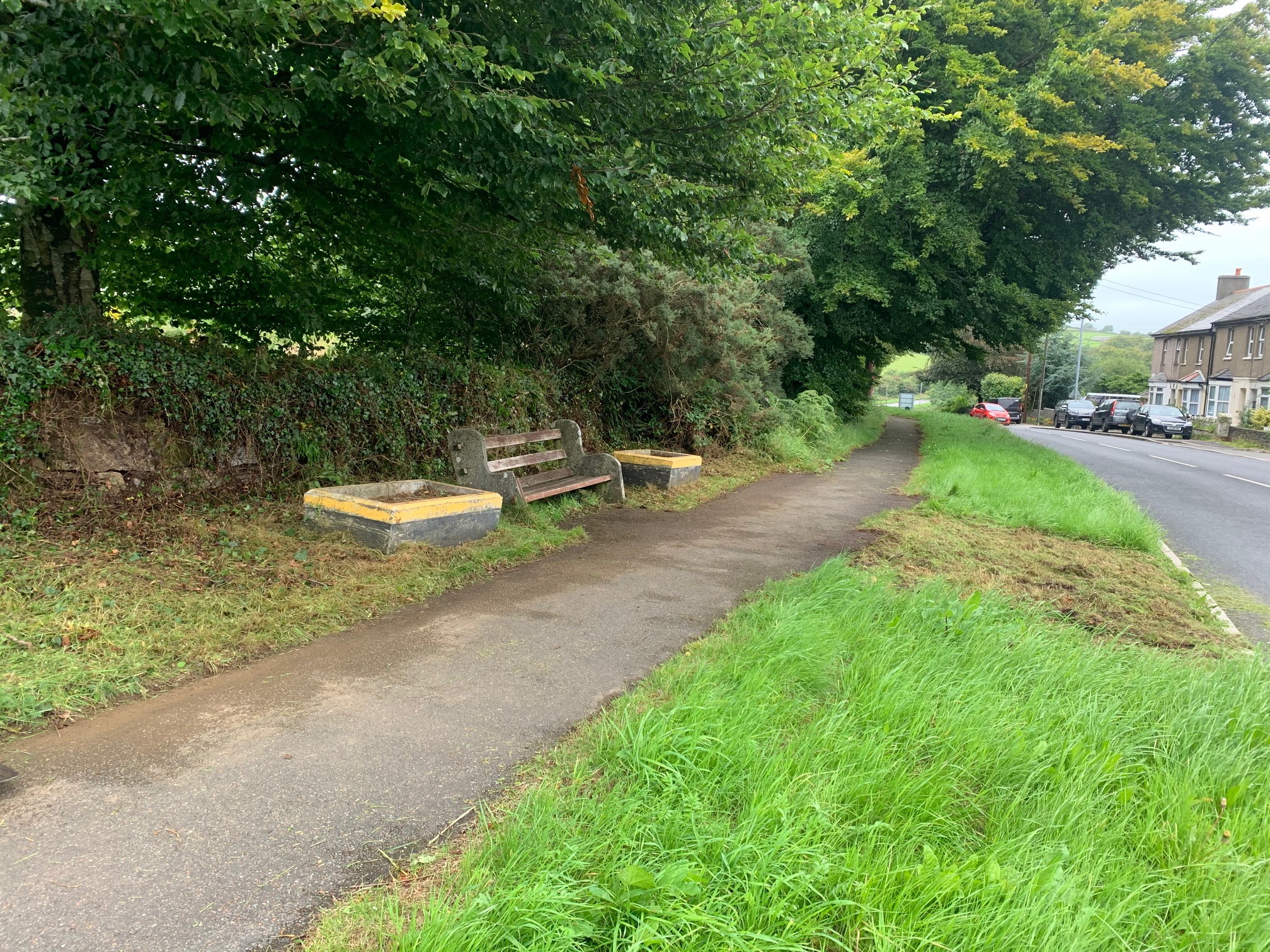 Thursday's work: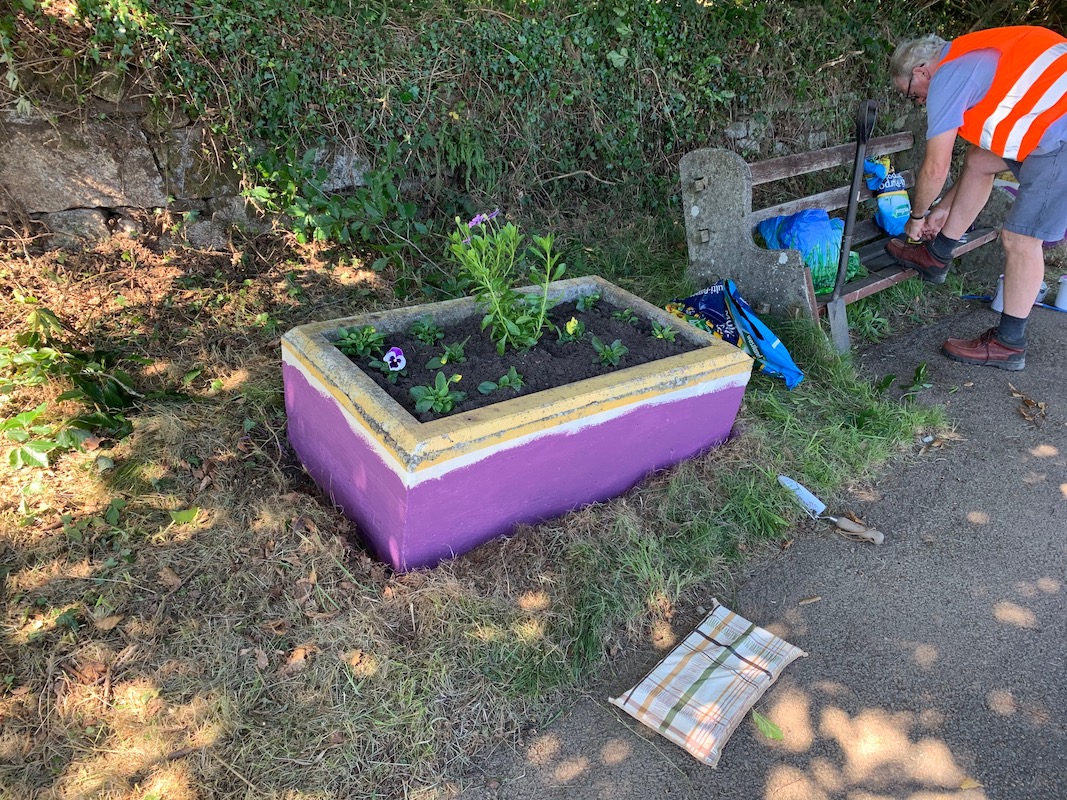 Why was the colour purple chosen to paint the planters?
Click here to find out....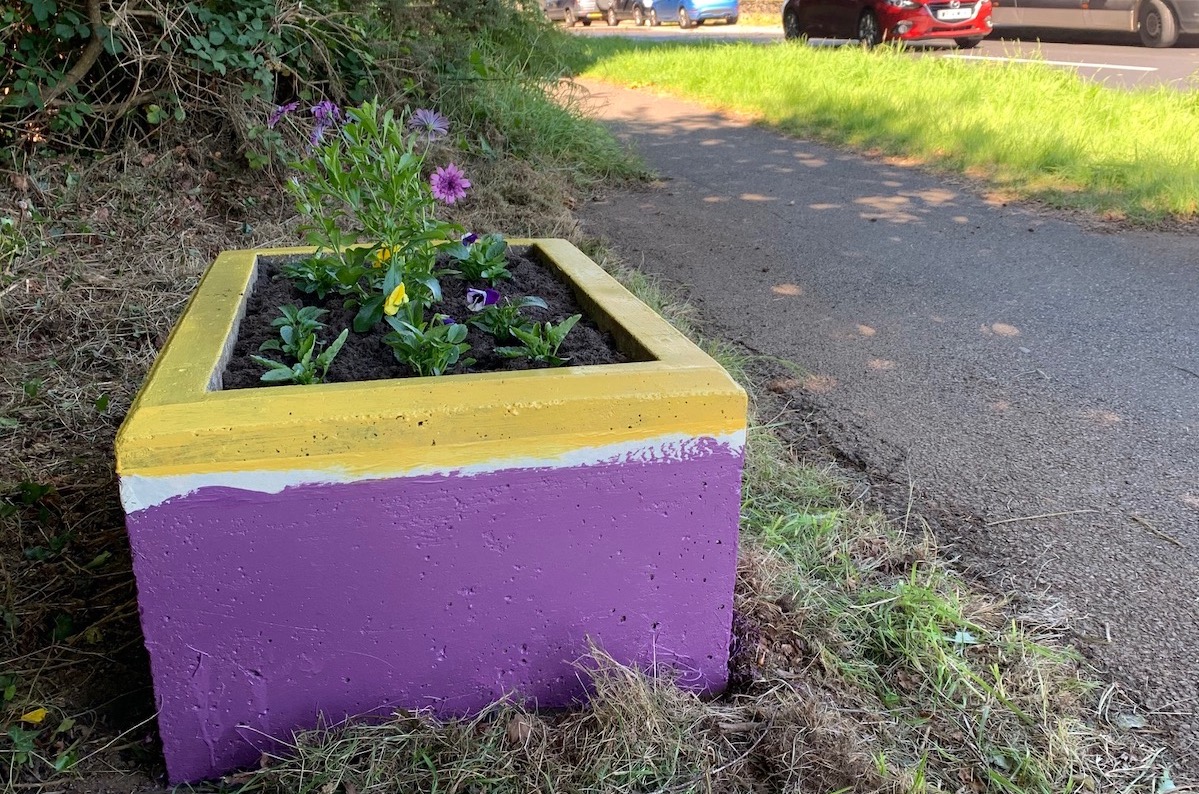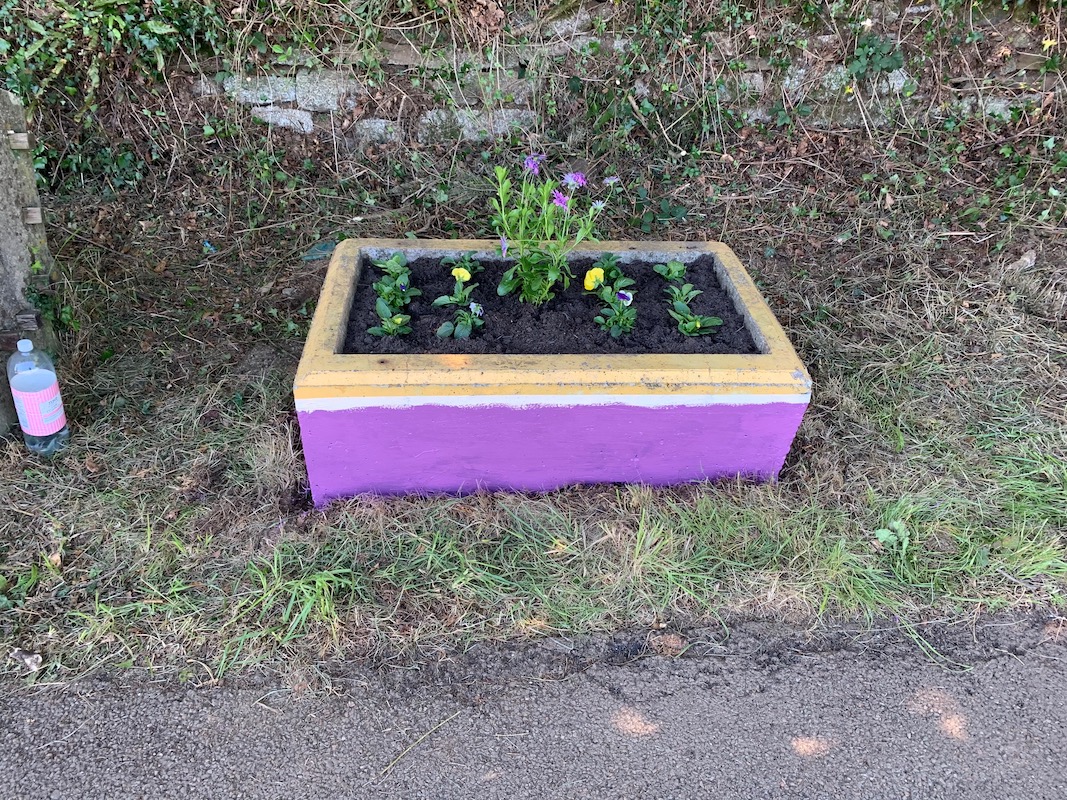 We hope you agree that the area now looks much nicer.
Many thanks to Paul, Tony & Malcom for giving up their time, and to RS Trading for donating the paint and plants.
Together we make a difference.