Founded March 26th 1920 - 102 years serving the community

Our Centenary Charter Evening was celebrated on Friday 1st April 2022, with speaker Gervase Phinn. During the year the club earned a further Presidential Citation, awarded by the President of Rotary International, a real pat on the back refecting the efforts of the whole club.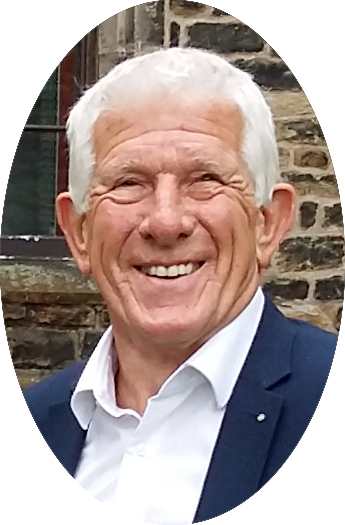 Rotary Club of Burnley 2022 – 2023.
We extend a warm Rotary welcome to all who visit our website.
Our Club celebrates over one hundred years of "Service above Self" serving our Local and International community. We are extremely proud of this achievement.
Now looking to the future we have prepared ourselves for change. Whilst we have firm traditions we are evolving and modernising our club to reflect changing lifestyles and different approaches. Our club has always been exemplified by and is proud of our Rotary ethos. We are now embracing change to guide us towards our next 100 years of service.
This Rotary year we have formulated a 3–5-year visionary strategic plan with a view to having growth which will enable our grand old Club to have an equally successful future.
Why, not come and Join us?
Our doors are always open.
President Gordon Salthouse
For additional information please see our other sites at BurnleyClassicVehicleShow.org and MorgansYearbook.co.uk

Burnley is situated in a gentle valley at the foot of the Pennines, the district is dominated in the north by Pendle Hill. A few miles to the east we have the Yorkshire Dales and the Bronte country, whereas to the west and north west we are close to the Trough of Bowland, Pendle (the latter two, also areas of outstanding national beauty, but with fewer tourists than the Dales or Bronte country) and also the Lancashire coastal resorts.
A major cotton weaving town at the last turn of the century, Burnley's vacant mills have now been taken over by new industry, recently, especially in the electronics and computer fields.