Club news
The Christmas Sleigh will be managing to do the rounds, albeit without stopping but at least the children will get lollies this time.
We have been busy since October with collecting coats for the needy: we were able to do this because of the generosity of both Storefirst who gave us storage and Padiham Tesco who made a collection box to put in their store. 200 coats were collected in just over 2 weeks.
Now we are having 'face to face' meetings we have been fortunate to have some good speakers and also a couple of celebrities namely the MP Anthony Hegginbotham and Adam Partridge the auctioneer.
Along with Padiham Pride we have also had sessions of litter picking in Padiham,and hopefully we will resume in the New Year.
We need volunteers to help at different times of the year so, if you can spare an hour or two please let us know/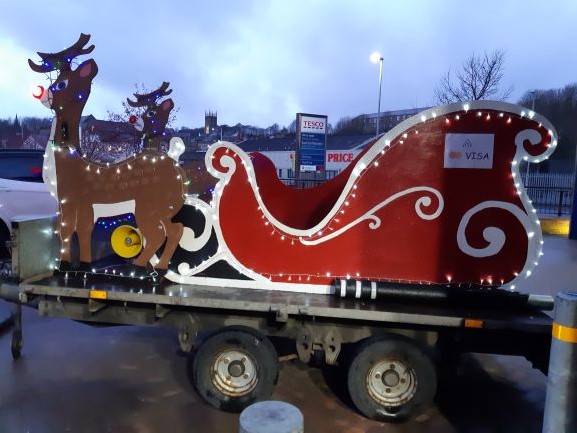 Watch this space for more news