President Carole Hughes and the members of the Rotary Club of Glasgow welcome you to our website.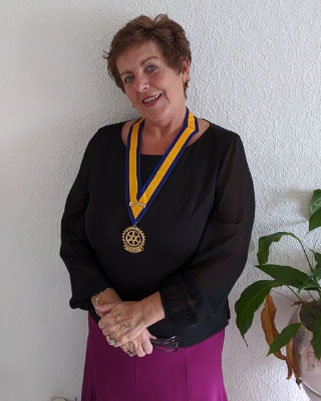 We are delighted to announce a new project for Glasgow P6 and 7 primary school pupils - Go Green - Glasgow Clean - to coincide with the COP-26 Conference in Glasgow - please click on the image below for full details and entry form.


We are always pleased to welcome Rotarians and guests to our meetings.
Past-President Jack Steele has completed The History of the First One Hundred Years of the Rotary Club of Glasgow. This magnificent book can be downloaded by clicking here:
URGENT - Because of the Coronavirus infection risks all meetings of the Club will now be conducted by using Zoom. Members will be emailed the information. Guests should use the contact form to request details from the webmaster. The form is located using the links on the top left hand of the home page.
The April 2021 Bulletin can be read by clicking here.

Please submit apologies by 10.00am on Monday to
Niall Loakman by email or by telephone if you are not coming to the lunch -
apologies@glasgowrotary.org.uk


It would assist if members who are bringing guests and visiting Rotarians could also use the 'apologies' link.


Information on membership of the Club can be obtained from membership@glasgowrotary.org.uk
and of the Satellite Club at contact@glasgowrotary.org.uk

Please click on this link to download a small leaflet about the Club and Satellite Club.
To find out more about o
ur ac
tivities and the Rotary Club please use the contact
button under links by clicking the three bars on the top lefthand section of the home page..
Potential new members, both individual and corporate, are most welcome.


We would be delighted to hear from you.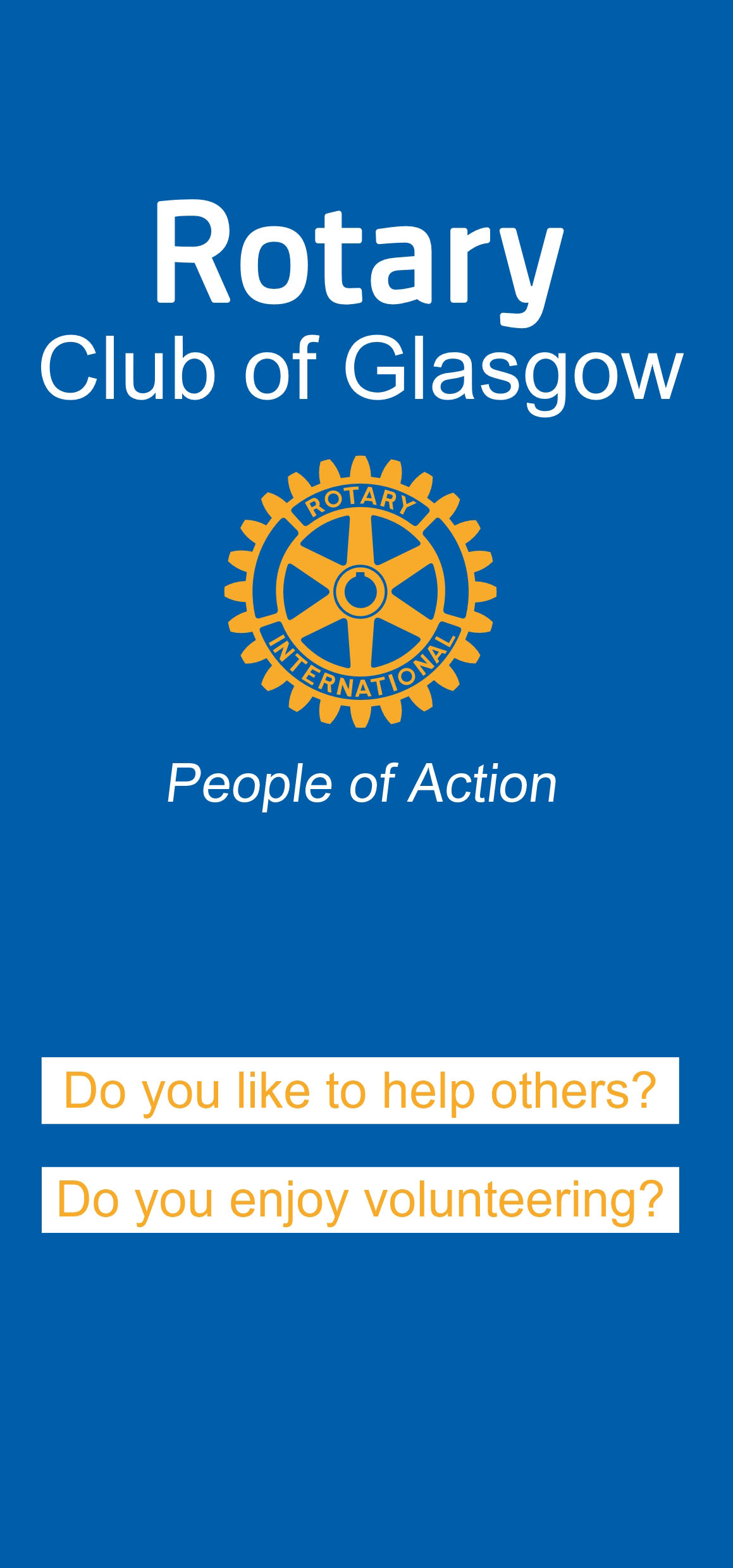 The Glasgow Rotaract Club website can be found by clicking on the logo:

Search Facebook groups for 'Glasgow Rotaract' and @glasgowrotaract on Twitter