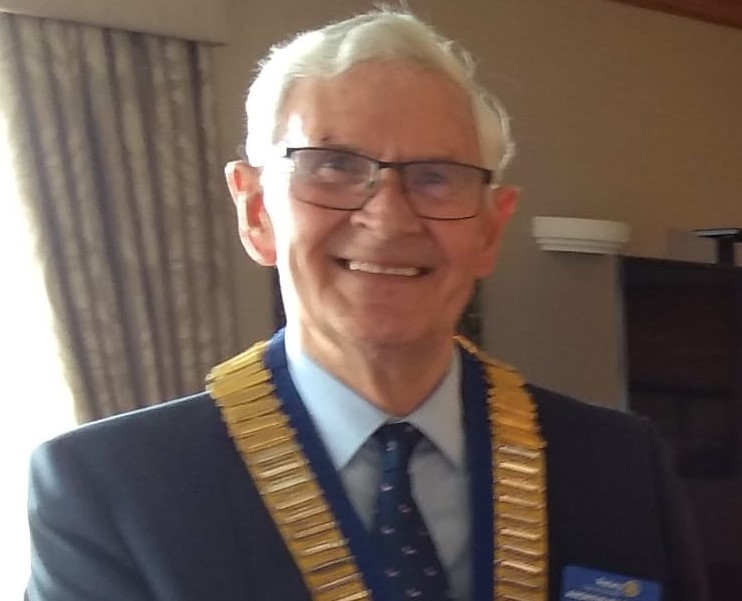 Welcome from President: Andy Mathieson

Prestwick Rotary Club
Making a difference in our commuity and internationally.
Were a small friendly group of people from the Prestwick area. Prestwick Rotary Club started in 1948. We are part of Rotary International which is the worlds largest service organisation for community-minded people.

Who are we:
Our members are positive men and women who want to make a difference, they come from a wide range of backgrounds and ages.
We aim to:
Be a force for good in and around Prestwick, we seek to develop the area and our community.
Work with others to maximise our positive impact, always upholding high ethical standards.
Support each other, respecting differences and adapting to the modern world.
Play our part locally, nationally and internationally.
Would you like to be part of Rotary?
Prestwick Rotary members get involved with local good causes from Rotary Young photographer, beach tidying, golf tournaments, Rotary Young Athlete, Santas grotto, Rotakids, Xmas carols and social events and much more.
If Rotary sounds like the organisation for you, we'd like to hear from you. Get involved with one of our projects or come to one of our events or meetings. We look forward to meeting you.
To find out more come to St Nicholas Golf Club, Prestwick. We meet there on a Thursday evening at 6:30.
If you are a Rotarian visiting the area, you will be made welcome at one of our meetings.