Helensburgh Garelochside Rotary
Our president extends a warm welcome to visitors.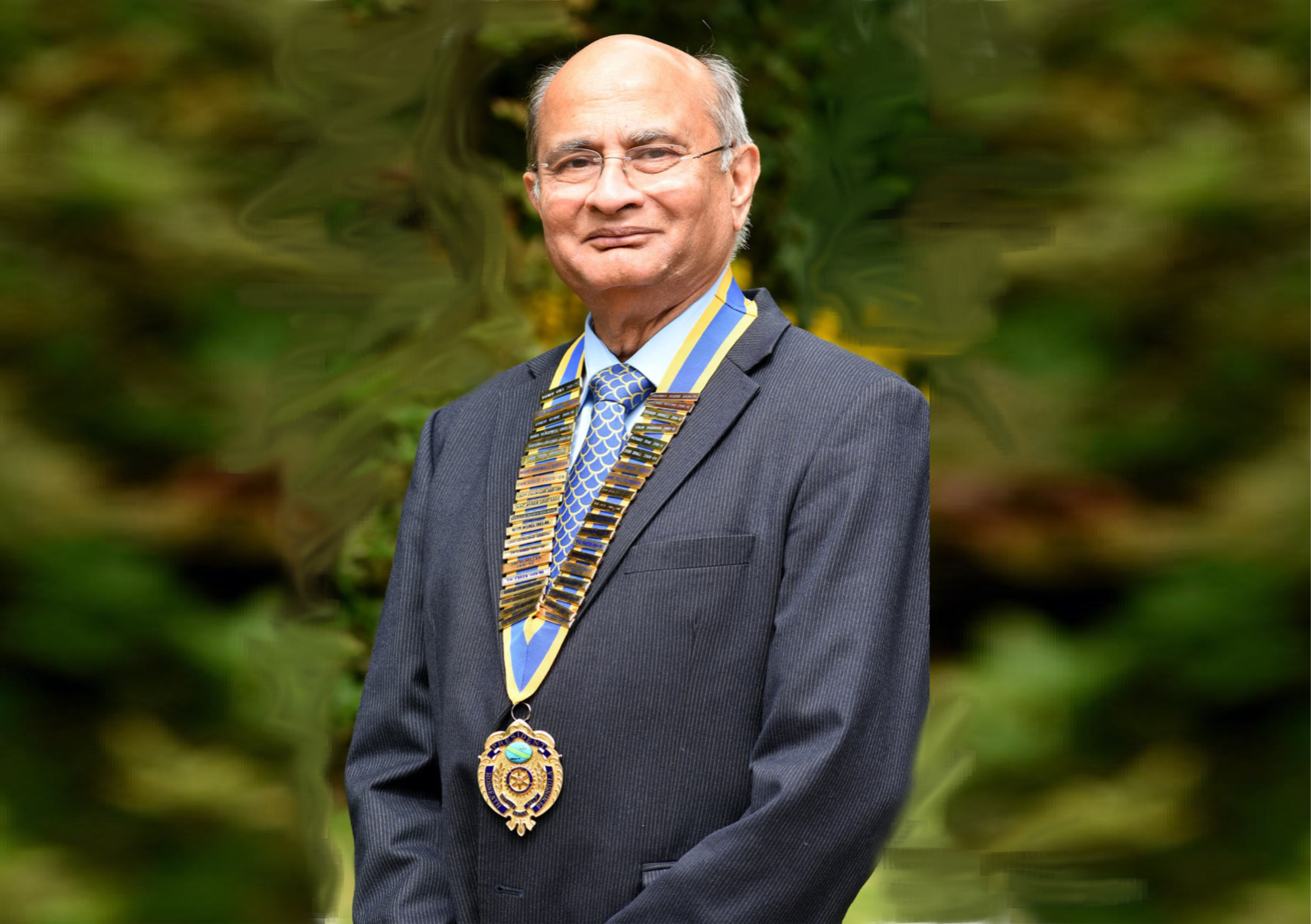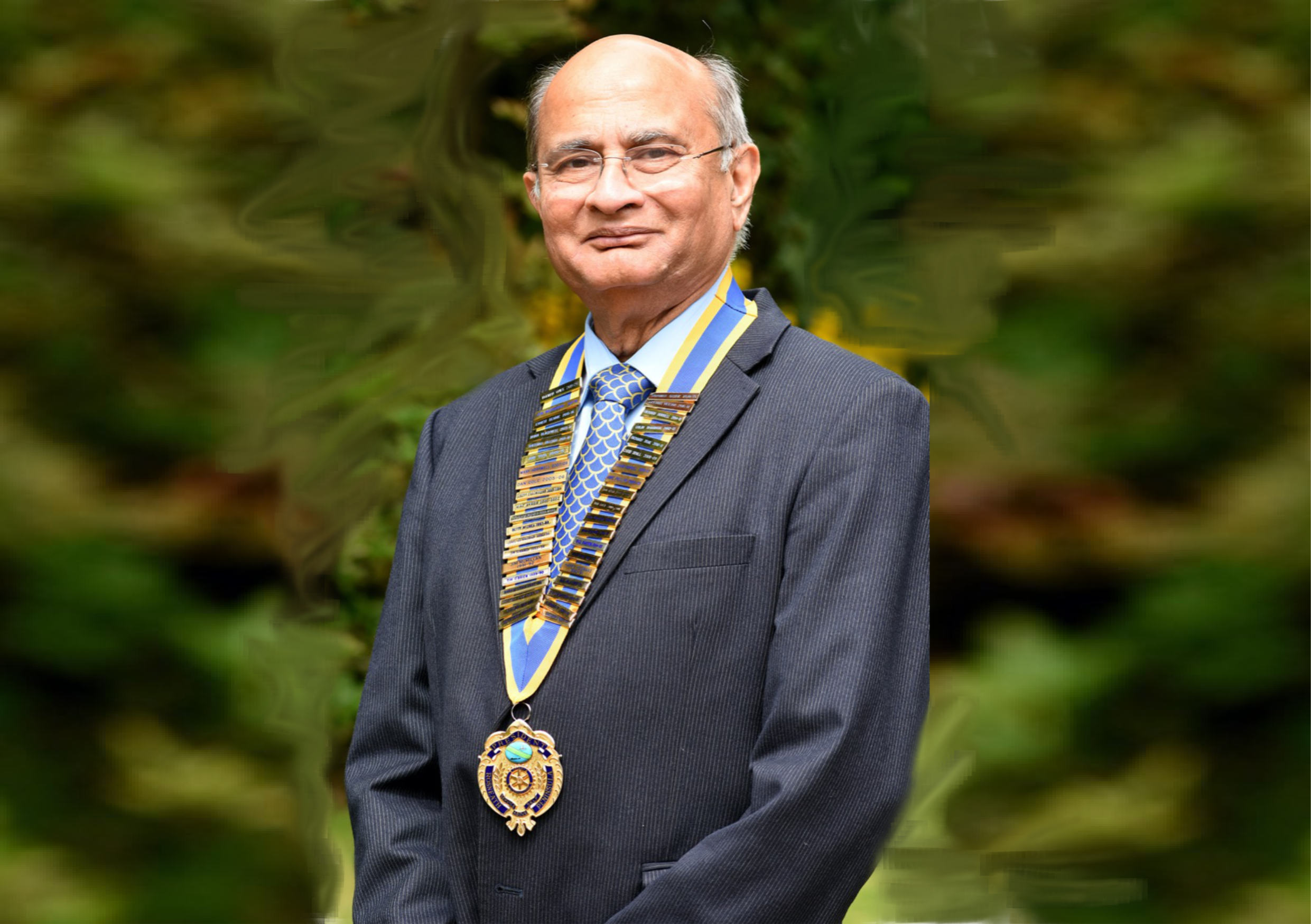 On 6th July 2020, in an online event, Professor Tariq Durrani became the club's 40th President. President Tariq is shown here with his chain of office which, for the first time ever, he had to place on himself to observe the social distancing rules resulting from the coronavirus pandemic.
We are the evening club for Helensburgh and surrounding areas. Our meetings are relaxed and informal and held every Monday at the Rosslea Hall Hotel with wonderful sea views over the River Clyde and the Gareloch. Our meetings run from 18.45 to 19.45 and are followed by an optional two course meal and tea/coffee - currently we are only meeting online. Most meetings involve some Rotary business and a short informative talk or presentation on a subject relevant to our community or Rotary. Follow this link to read our latest news.
Our members engage in a wide range of activities. We fundraise and help the needy in our local, national and international community in many different ways. We organise programmes to help the young people in our community.
We have lots of fun and fellowship and if you would like to join us please make contact by using the Contact link in the top line of this page.
We have a Facebook page - scroll down to view.
---
Shortcuts for members
These shortcuts are available to registered members. To use please select the required page and you will be taken directly to that page, via, if necessary, the login page.
---
The Rotary Club of Helensburgh Garelochside Charity SCIO is a Scottish Charity.
Charity No. SCO51142
Site last updated: 4 August 2022