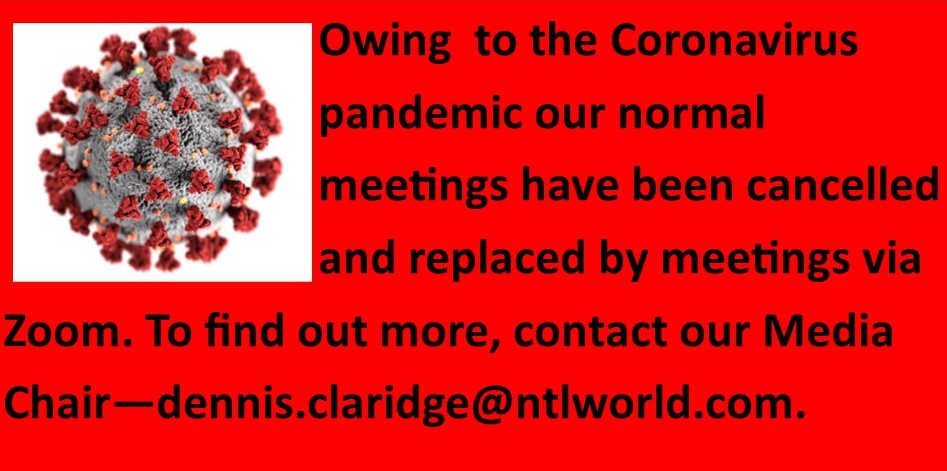 We are a club centred on the market town of Guisborough and the village of Great Ayton on either side of Roseberry Topping on the northern edge of the Cleveland Hills. Guisborough is the ancient capital of Cleveland and is noted for its lovely 14th Century Gothic Priory. Great Ayton was the boyhood home of Captain James Cook, the British explorer & navigator. We also serve the communities of East Cleveland - Lingdale, Boosbeck, Margrove Park and Charltons.
The Club was founded in 1965 and our members volunteer their skills, experience and contacts to benefit individuals, communities and charities - locally, nationally and internationally. Over the years the Club has raised and distributed many tens of thousands of pounds. Throughout all of what we do the emphasis is on everyone enjoying themselves.
The Club meets weekly on a Thursday evening. The meetings are generally held at the Masonic Hall, Chaloner Street, Guisborough though we will use other locations as required. Thus, on most second Thursdays, we meet at Gisborough Hall.
Guests, prospective members and members of other Rotary clubs are always welcome. We frequently invite speakers to meetings to talk on subjects of local interest. We also have special events such as a Gourmet Wine and Food evening and go on outings to concerts, theatres, industry and community projects. Our main fundraising event is the annual Guisborough Beer Festival held on the Friday and Saturday after Easter. We have links with Nunthorpe School where an Interact branch has been set up. Interact is Rotary International's service club for young people aged 12 to 18.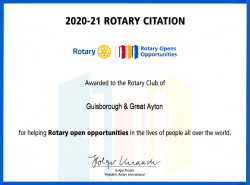 The Rotary Club of Guisborough and Great Ayton earned the Rotary Citation for 2020-21, the most significant award a Rotary Club can achieve. We are only a small club, but thanks to the enthusiasm and dedication of our members, we achieved all of our goals in 2020-21. Because of Covid, this was an extremely difficult year.

Please copy and paste this link to our Facebook page :- www.facebook.com/Rotary-Club-of-Guisborough-Great-Ayton-370447063336293/ to see what we have been doing in the past few months.
You may like to support us or join us. We are a thriving Club that is always keen to welcome new members. To find out more contact our current President, Pat Anderson,at president@guisboroughrotary.org.uk.