Colchester. Britains 1st City and Oldest Recorded Town
The Rotary Club of Colchester Forum was Chartered on the 29th April 1975
Face to face meetings ar now held at the COLCHESTER RUGBY CLUB.
(Address: Ravens Park, Cuckoo Farm Way, Colchester, CO4 5YX)
Visiting Rotarians who wish join these meetings should request at rotaryforum@gmail.com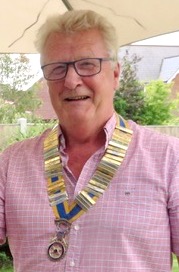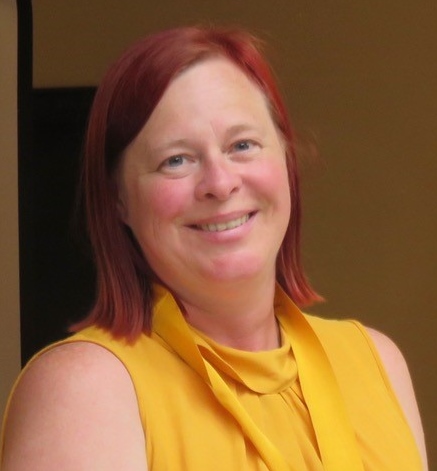 President Harvey
and the Members of The Rotary Club of Colchester Forum
WELCOME YOU
Rotary Forum Create a Beautiful Oudoor Space for Next Chapter
Next Chapter (the Women's Refuge in Colchester) asked Forum to create an outdoor space of which to be proud. Teams of Forum members showed up in force over a three-day period to cut grass, weed beds, plant flowers, shrubs and containers, hoist a hammock and sail shade, install solar powered lights and garden furniture and turn a sad looking space into an area the women will be able to enjoy and use throughout the year.
The Rotary team, under the leadership of Vice President Jon Neill, also installed high grade outdoor gym equipment to help the residents keep fit together with an all-weather shelter for them to sit with a cup of coffee and relax in a calm area.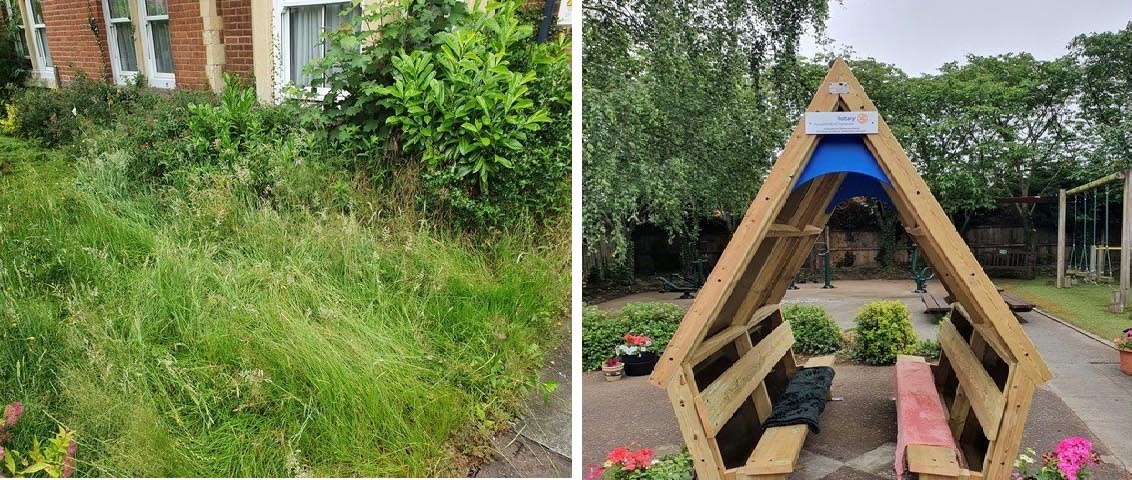 Before and After
The money to build and create this amazing garden came from club funds, a district grant and another Colchester Rotary club in all in excess of £7000. Support also came from the local garden centre "The Barn" who generously supplied the flowers valued at over £500. Colchester Skip hire provided a free skip.
Lorna Preece, the Refuge Services Manager said "You don't realise just how important this is to us. You have given us a relaxing, calming space which all the women can use and with the fitness equipment, promote their wellbeing and health. It's been three years to get this far and all of a sudden, with Forum's work, we're here at this point. It's so wonderful"
Organiser Jon Neill said "we had so much fun creating the garden." This is just another example of what Rotary does for communities.
Rotary In Action
Click on the Image to Watch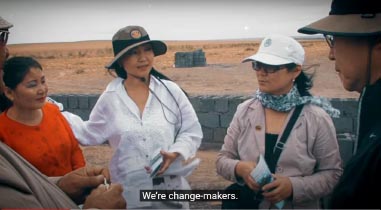 If you interested in membership

contact us at forumrotary@gmail.com
Rotarians across the British Isles are volunteering at Covid clinics

Rotary's commitment to the Covid clinics is supported by hundreds of Rotary clubs across Great Britain and Ireland. This is Rotary in action. We are people of action.

Follow Rotary International on
and also follow our club on
If you interested in membership or have another query
contact us at forumrotary@gmail.com
Will YOU make a difference? - click the picture below
Rotary have been in the forefront of the eradication of polio worldwide. We are now "This Close" . See the celebrity endorsement by clicking this picture below


Would you be interested in a Rotary Graduate programme to become a "Peace Fellow"? Watch a video -
click the picture left
ENJOY ROTARY

Enjoy Community Service

Enjoy Youth Service

Enjoy Vocational Activity and Visits

Enjoy International Serrvice

...
and enjoy a Great Social life. We really do Enjoy Rotary!
Rotary and social networking
Rotarians help provide service through fellowship, and social networking is one of the many ways Rotarians are connecting online. Visit Rotary International's official social networking pages and join the conversation - click on the following

For a copy of our Privacy Notice Click Here