Colchester. Britains 1st City and Oldest Recorded Town
The Rotary Club of Colchester Forum was Chartered on the 29th April 1975
Face to face meetings are now held at the COLCHESTER RUGBY CLUB.
(Address: Ravens Park, Cuckoo Farm Way, Colchester, CO4 5YX)
Visiting Rotarians who wish join these meetings should request at rotaryforum@gmail.com
President Jon

and the Members of The Rotary Club of Colchester Forum
WELCOME YOU
Duck Race 2022 a great success again
Rotary Forum held its annual duck race in Castle Park on Saturday 28th May 2022. Held as part of a Fun Day organised by Colchester Hospital Radio the Duck Race raised funds for Next Chapter. Next Chapter (formerly known as Colchester & Tendring Women's Refuge) is a domestic abuse charity working across the areas of Tendring, Colchester, Maldon, Chelmsford, Braintree & Uttlesford. They provide free and confidential services to support people who are currently experiencing, or have previously experienced domestic abuse.
The Duck race was given good coverage in local media. See the double page below rom the Essex County Standard.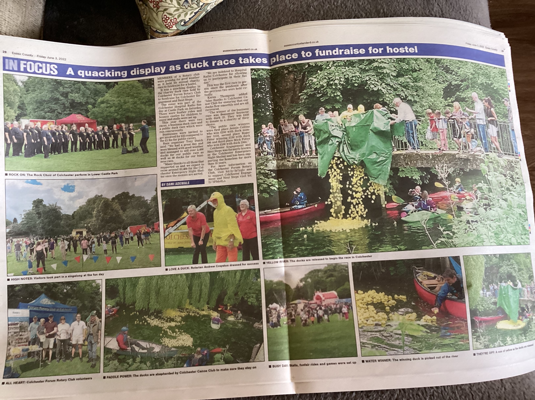 Rotary In Action
Click on the Image to Watch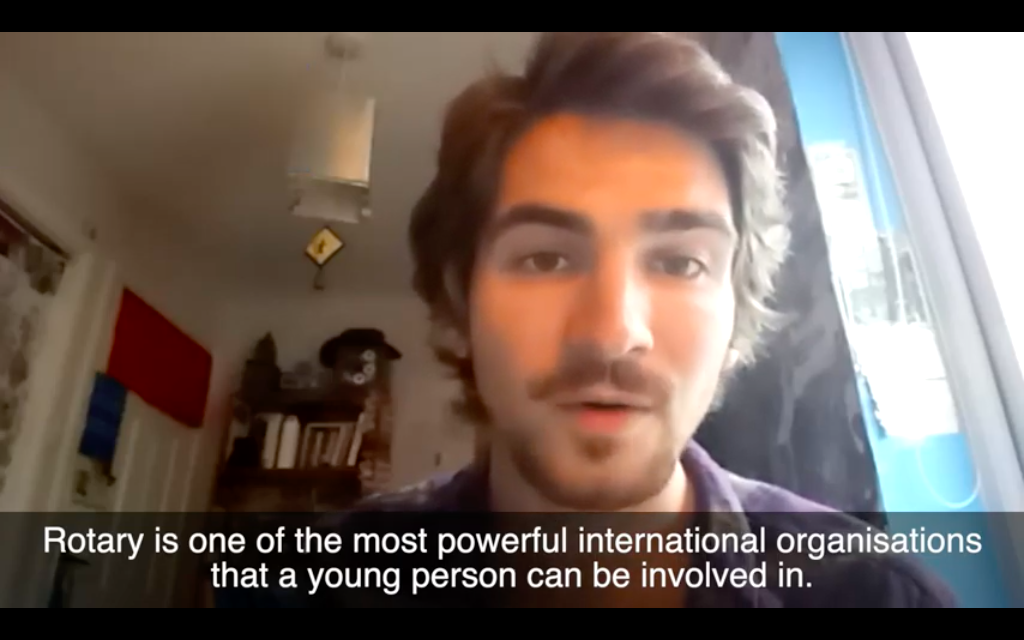 If you interested in membership

contact us at forumrotary@gmail.com
Rotarians across the British Isles are volunteering at Covid clinics

Rotary's commitment to the Covid clinics is supported by hundreds of Rotary clubs across Great Britain and Ireland. This is Rotary in action. We are people of action.

Follow Rotary International on
and also follow our club on
If you interested in membership or have another query
contact us at forumrotary@gmail.com
Will YOU make a difference? - click the picture below
ENJOY ROTARY

Enjoy Community Service

Enjoy Youth Service

Enjoy Vocational Activity and Visits

Enjoy International Serrvice

Fellowship Weekends
This was Guernsey July 2022
...
and enjoy a Great Social life. We really do Enjoy Rotary!
Rotary and social networking
Rotarians help provide service through fellowship, and social networking is one of the many ways Rotarians are connecting online. Visit Rotary International's official social networking pages and join the conversation - click on the following

For a copy of our Privacy Notice Click Here