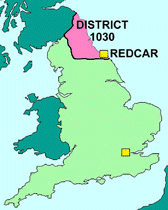 We're for Communities !
Rotary is a worldwide network of inspired men and women who translate their passions into relevant social causes to change lives in communities.
Made up of over 1.2 million Rotary Members - known as Rotarians - in 34,000 Rotary clubs in 200 countries and geographical areas around the world. The umbrella organization of Rotary International forms a global network of these inspired men and women who volunteer their spare time and talents to serve their own local communities and other communities around the world - whilst forming strong and lasting friendships in the process.
The Rotary Club of Redcar offers help to those in need , to our local schools and those organisations trying to encourage the young to develop into good citizens , scout groups , girl guides , youth clubs etc.
It seeks to support those local charities which strive to change people's lives for the better . Rotary is in the business of "making a difference" through "Service above Self" and the Redcar Club does this in the heart of Redcar and surrounding areas.
Click on the What we do: Tab at the top of this page to find out more