Add new dimensions to
YOUR life

Enjoy good company, make new friends and associates locally and worldwide. Make a real difference to many in our communities through Rotary International, here in Stevenage ...
The Club is part of the wider family of Rotary International (RI), a global community of like minded men and women like you with some 1.2m members in over 200 countries. Our motto is Service above self. The Rotary family also embraces ...
Whether you are travelling on business, for pleasure or on a Rotary educational youth exchange, if you are part of the family of Rotary you will always get a warm welcome at any one of the 50,000+ Rotary Clubs & linked organisations around the world.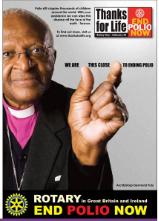 RI, the world's largest service organisation has one of the largest charitable foundations - The Rotary Foundation (TRF). Last year it spent $210 million on humanitarian projects ... find out more
Possibly its greatest achievement is in leading the fight to end polio: In 1988 it spearheaded the creation of the Global Polio Eradication Initiative, partnering with the World Health Organisation and others. The world is now an inch away from eradicating Polio, thanks to its initiative, its £800m funding programme, and the help of countless Rotarian volunteers who have helped to immunise over two billion children in some 122 countries. You can help close that final inch.
Have a look at our site and find out what we do locally and internationally to support the elderly and those with disabilities; Pupils & students through various challenge programmes & overseas opportunities; Charitable organisations providing local care and assistance, and major disasters and emergency appeals though our Registered Charity, No. 1032625
Our Club's main international focus is on making blindness history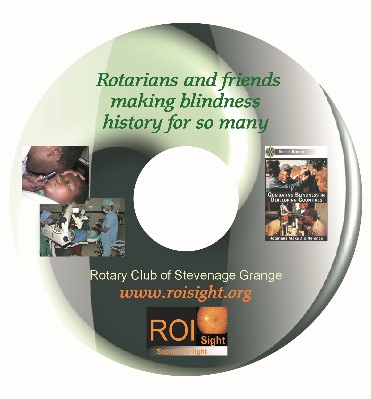 Known also as ROI for its amazing return on investment, the Grange has facilitated eight overseas projects costing some £230,000. These have funded over 7,600 cataract surgeries at less than the cost of a pint of beer and enhanced local economies by over £6m each year. ... find out more
The Club also actively supports the work of the Rotarian Action Group Against Child Slavery. It donates to the ShelterBox programme, natural disaster appeals, and various water, hygiene and sanitation projects.
If your business, partner, family member, or friends feel that they would enjoy association with our Club and the wider Rotary movement, or could enhance the work Rotary does locally and internationally - view the videos, consider some of the many benefits of Membership, and contact us to discuss how we might best meet your needs.