Welcome to Chichester Priory Rotary
If you want to find out more about Rotary, you've come to the right place. People sometimes think Rotary is just for older men. Wrong! We're a club of diverse, active and friendly men and women, of a variety of ages, who normally get together in the heart of Chichester. However in the current Covid 19 pandemic we're meeting via Zoom.
If you're interested in volunteering to work with us, or would like to ask for our support, use the "contact us" link at the top, and we'll get in touch!
Please look around the site to find out more about what we do. We are a part of Rotary International, which is the world's largest service organisation for business and professional people.
Our help in the local community continues . . .
Rotary Priory in February 2021 has made additional charitable donations, totalling
£3,000 to :-
Chestnut Tree House Children's Hospice
The Dementia Hub, Tangmere
Rotary Foundation/Polio Eradication
£1000 to
The Boys Club
And ~~~
A request for help in obtaining a laptop for child in need was fulfilled by a club member with a spare. Other members also offered help with this need. For the future we are aiming to work with schools to assist further in this regard.
OTHER RECENT DONATIONS - TO FOOD BANK
Although our Rotary activities are being extremely curtailed by the pandemic and the resultant lockdown, we have continued in our efforts to help people less advantaged than ourselves.
Through these difficult times, Rotarians have made regular donations to our Charity funds, including amounts that we otherwise might have spent dining together.
This has already enabled £5,000 to be donated to Chichester's Food Bank with another £1,500 being donated to help local needy people.
And further donations are already underway. Well done All!
Forthcoming Rotary Happenings or making contact!
Please get in touch if you'd like to join us via Zoom or need some help or assistance.

Just call our Secretary on: 01243 533669
~~~~~~~~~~~~~~~~~~~~~~~~~~~~~~~~~~~~~~~~~~~~~~~~~
Feedback
~~~~~~~~~
Annual Public Events
Dragonboat Challenge
We are pleased to announce that the Dragon Boat Challenge for 2021 is now to take place on Sunday 26 September 2021
GET YOUR TEAM BOOKED IN NOW!
Sums raised will go to local charities.
Click Logo to take you to the dedicated Website: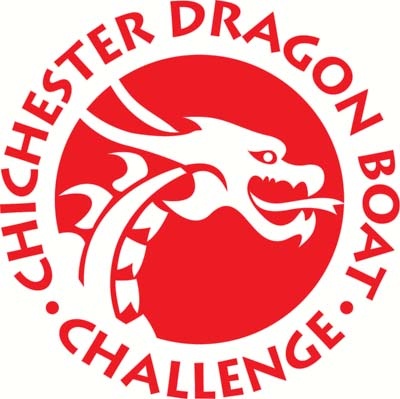 See Video at the bottom of the page for illustration of this event!

---------------------------------------------------------------------------------------
10K Road Race
Every year Priory club organises the Chichester Priory 10K Road Race at Goodwood. This takes place over a course starting and finishing at Goodwood Motor Circuit. It's a hugely popular event.
Most unfortunately, during the current pandemic, it simply isn't possible for the race to be held without breaching distancing requirements. With great regret, the event for 2021 has had to be cancelled. Please see our 10K website or Facebook page for much more information - link below.

www.chichester10k.com
Other happenings
Beaujolais Lunch at the Pallant Suite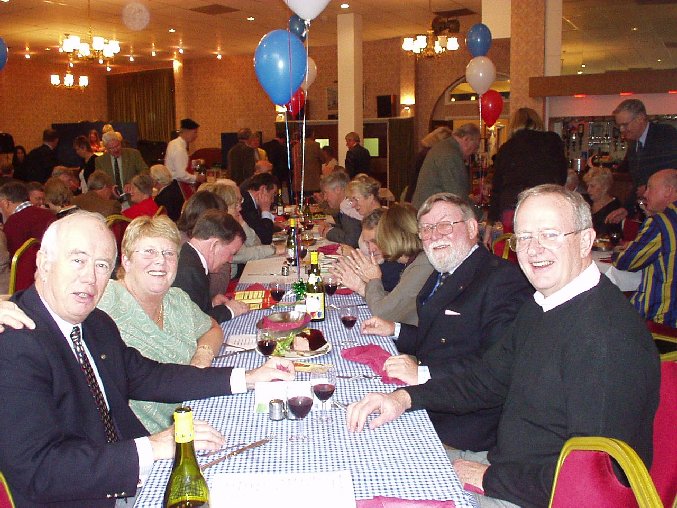 A Great time was had by all, and all in the name of charity!
We Raised £2,000!
As soon as it's possible for a Beaujolais lunch to be organised again, the date will be publicised.