Why not come and join us? Rotary is the biggest service organisation in the world dedicated to helping the less fortunate BUT, especially here at Corby Phoenix, we have a great time in the company of friends
Send us an email for a no obligation chat about what Rotary could mean to you.
It could be the best move you make
Why are we called the Rotary Club of Corby Phoenix?
Based, of course, in Corby, Northamptonshire, the club is a service organisation whose members are dedicated to helping others both locally and internationally but in addition and importantly, to enjoy membership and the company of other members, their partners and families whilst participating in the various projects being undertaken from time to time and using their individual skills and experience to facilitate and assist others to maximise the local and international services Rotarians can provide.
Just some of the 'things' we do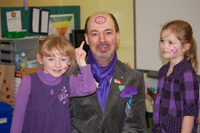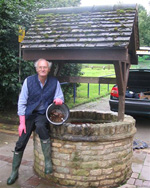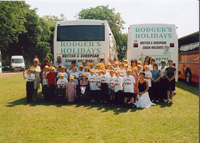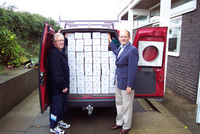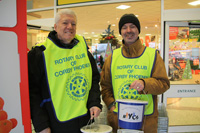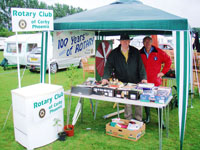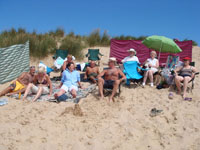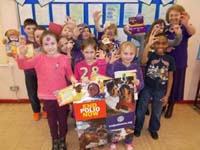 The Rotary Club of Corby Phoenix goes from strength to strength with many founder members still active in the club including our first President, Hugh Mitchell. Under the 28th President for the year 2016/17 Terry Beckett, the club was very successful raising terrific amounts for various charities, many of them local. We help change lives and as Rotarians, we will contiue to do so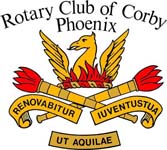 Why Phoenix? What was the thinking all those years ago behind the "Phoenix" name for the club? A great deal of thought and, as might be expected, a lot of talk, was given to a name that would be considered as special to this bright, shiny new Rotary club formed to represent the Corby community that just a few years previously had been devastated by the closure of the steel works and the redundancy of 13,500 workers. All of the founder members were from new businesses, which had been formed or established since the works closure. We were literally representing the rising of new from the ashes of the old Corby steel making; hence the Phoenix name. As a consequence of the club's name, besides the internationally recognised Rotary Wheel, the club dec ided upon a unique logo for Corby Phoenix.
And what does the Latin mean? 'Your youth will be restored - like that of the Phoenix''. Actually, it's eagle as there's no word for Phoenix in Latin. Hey Ho!
Why not find out more about Rotary? Click on the link to RIBI to find out more in the UK and Rotary International for information about Rotary across the world.
But you're here now! Find out more about the Rotary Club of Corby Phoenix, right here in the Corby community where there's great friendship, networking and life enhancing opportunities for service. There's a wealth of information dedicated to Corby Phoenix just a few clicks away. It could be the best move you'll make! Have a look at our Facebook page for more!