Do you share our community values? Why not join us, together we can make a difference.
The Rotary Club of East Sutherland was formed in 1989 and is a group of fun, diverse, friends who meet regularly to help improve our local community and the lives of people throughout the world.
Our active and enthusiastic members work together to support local, national and international organisations, groups and charities both practically and financially.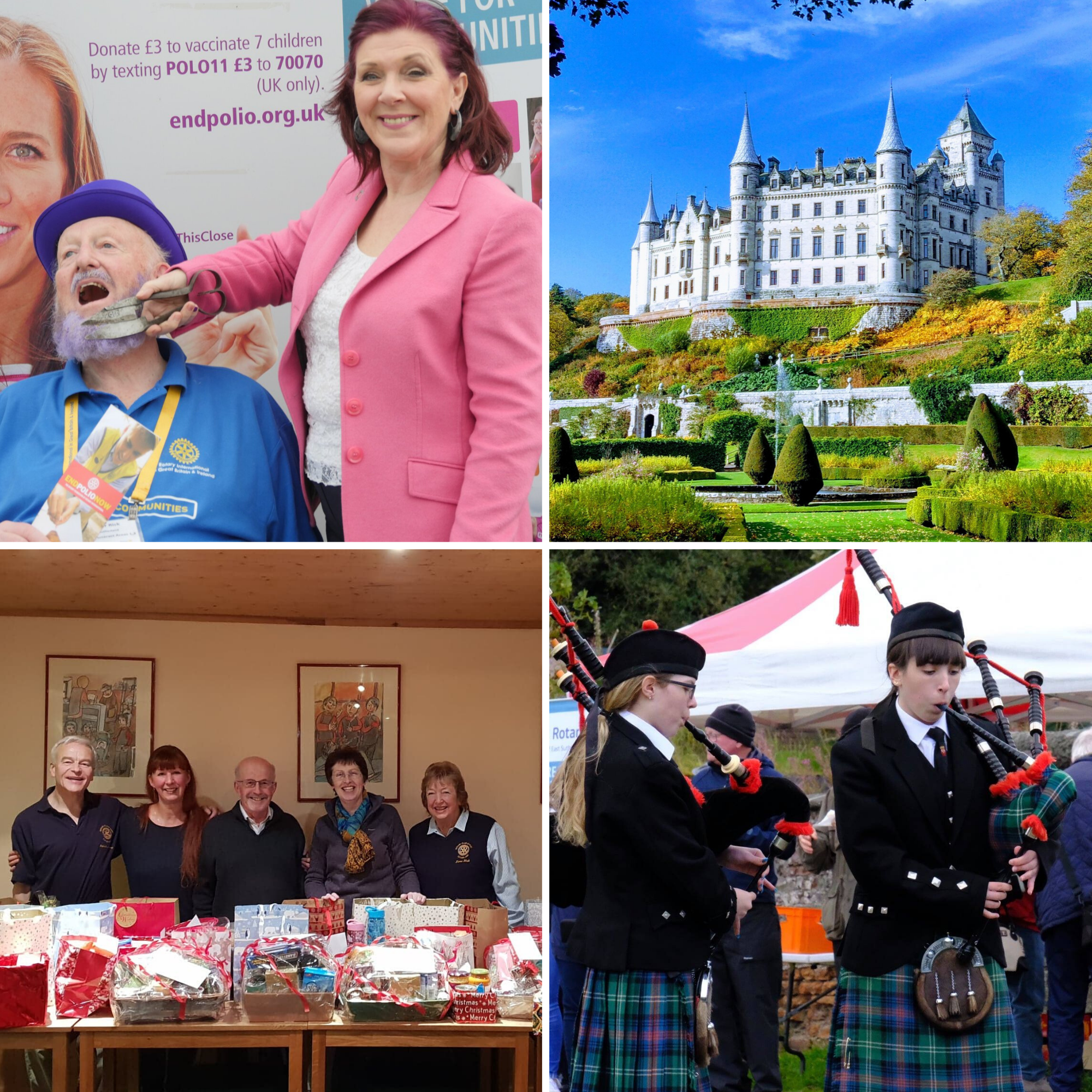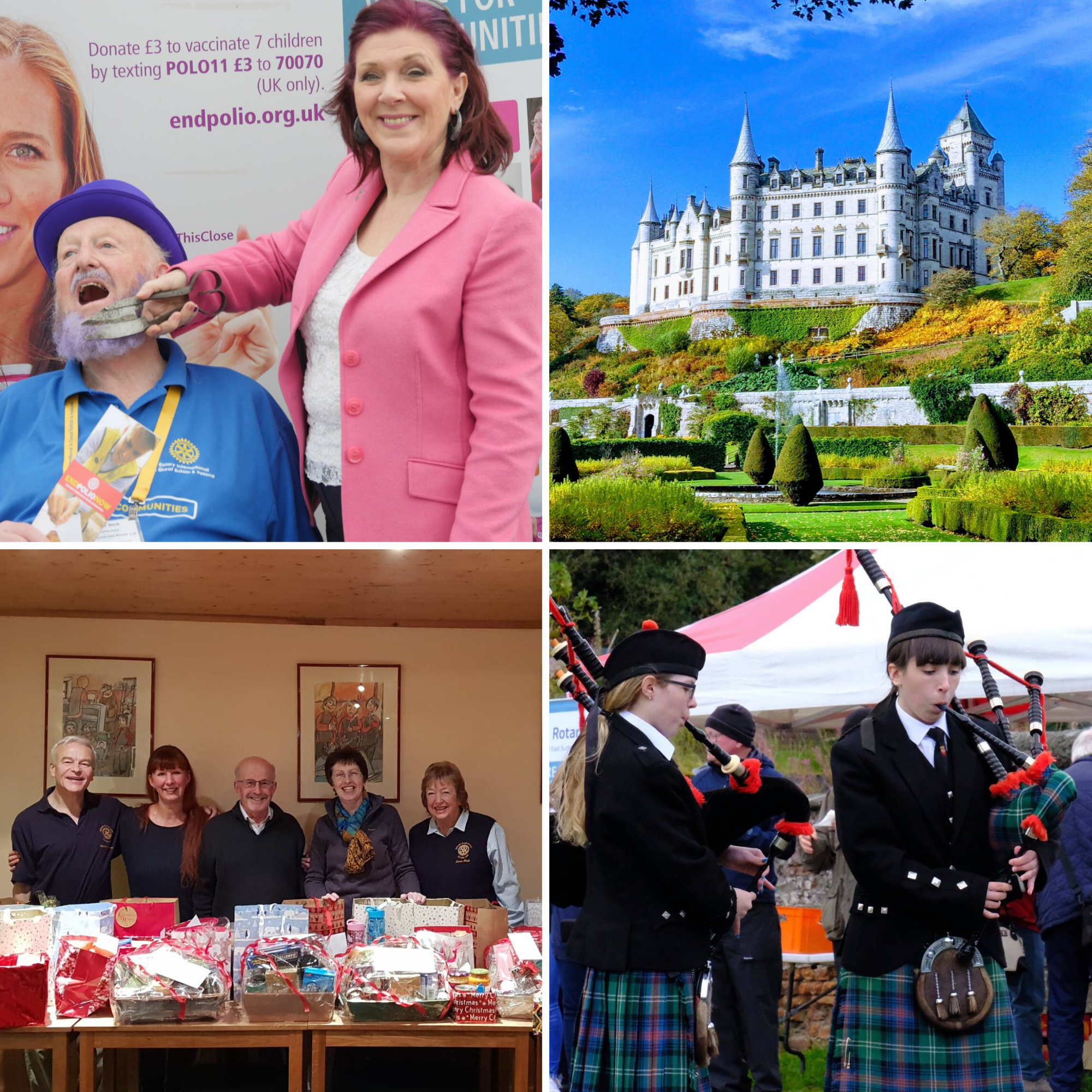 Throughout the year we can be found fundraising and raising awareness of causes close to our hearts at regular events such as local Highland Games held throughout the county, our ever-popular Duck Race in Brora, Polio Swim-marathon the Coast to Coast Car Tours, our bi-annual Dunrobin Garden Party, and much more.
You can help us to make a difference today by donating to the
Rotary Club of East Sutherland by clicking here

Rotary is not just about fundraising, we also help our community in other ways. As volunteers for East Sutherland Live Arts & Entertainment we are always ready to lend a hand at performances.
Our club benefits from an active Youth Programme. We currently have 7 RotaKids Clubs in our area, in Helmsdale, Brora, Golspie, Lairg, Rogart, Dornoch and Bonar Bridge and Interact Clubs in both of our local secondary schools, Dornoch Academy and Golspie High School. Projects and fundraising activities with these clubs have included bulb planting, Mock Interviews, Tern project, Bag Packing, Primary School Quiz, Writing Competition and the annual sponsorship of individuals to attend the Rotary Youth Leadership Awards (RYLA) camp.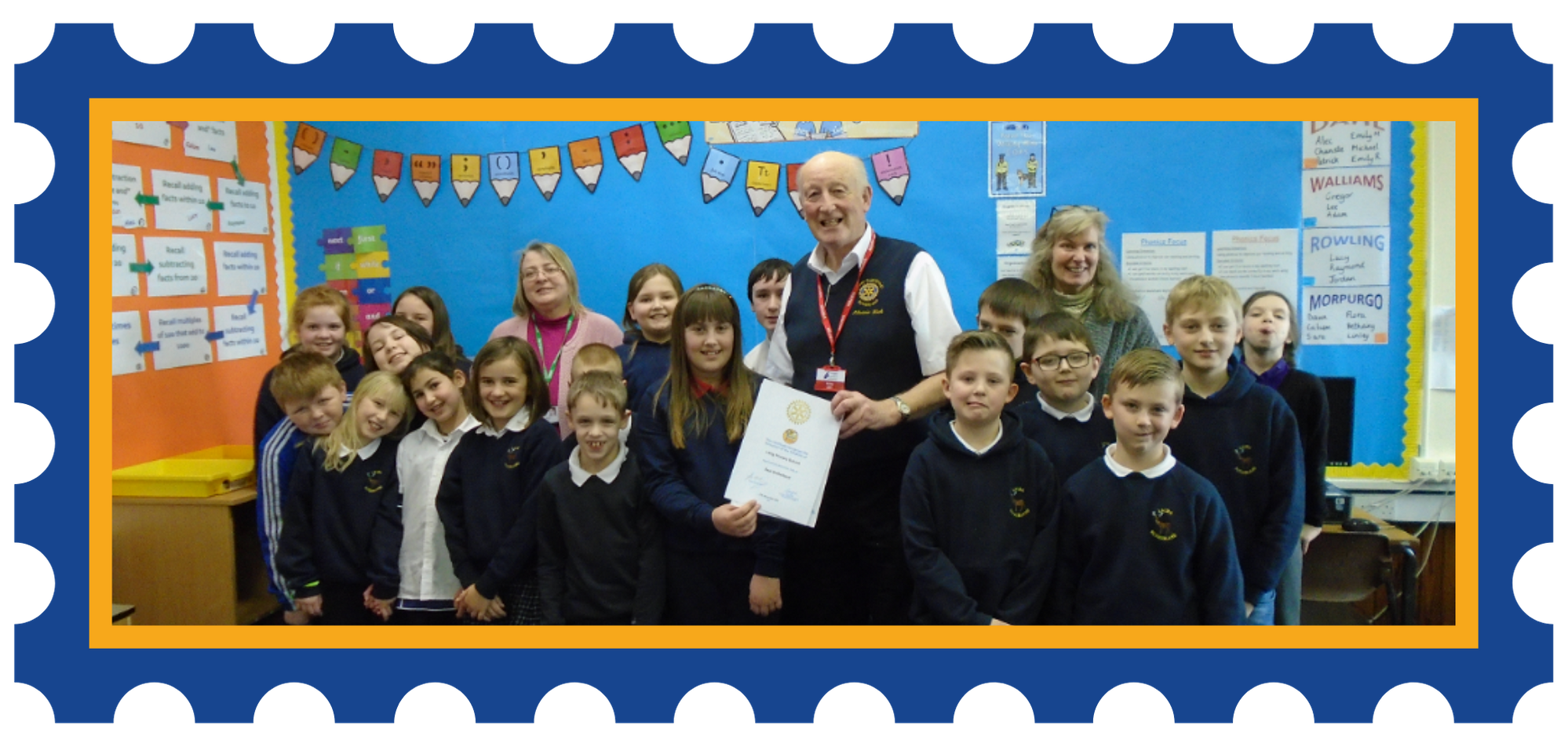 We meet every 1st and 3rd Monday evening at Brora Golf Club and every 2nd and 4th Wednesday evening at Royal Dornoch Golf Club and in true Highland style our door is always open to visitors from other clubs, our upcoming meeting schedule can be found here.
Presently, in times of social-distancing, we have embraced modern technology and currently meet on Zoom.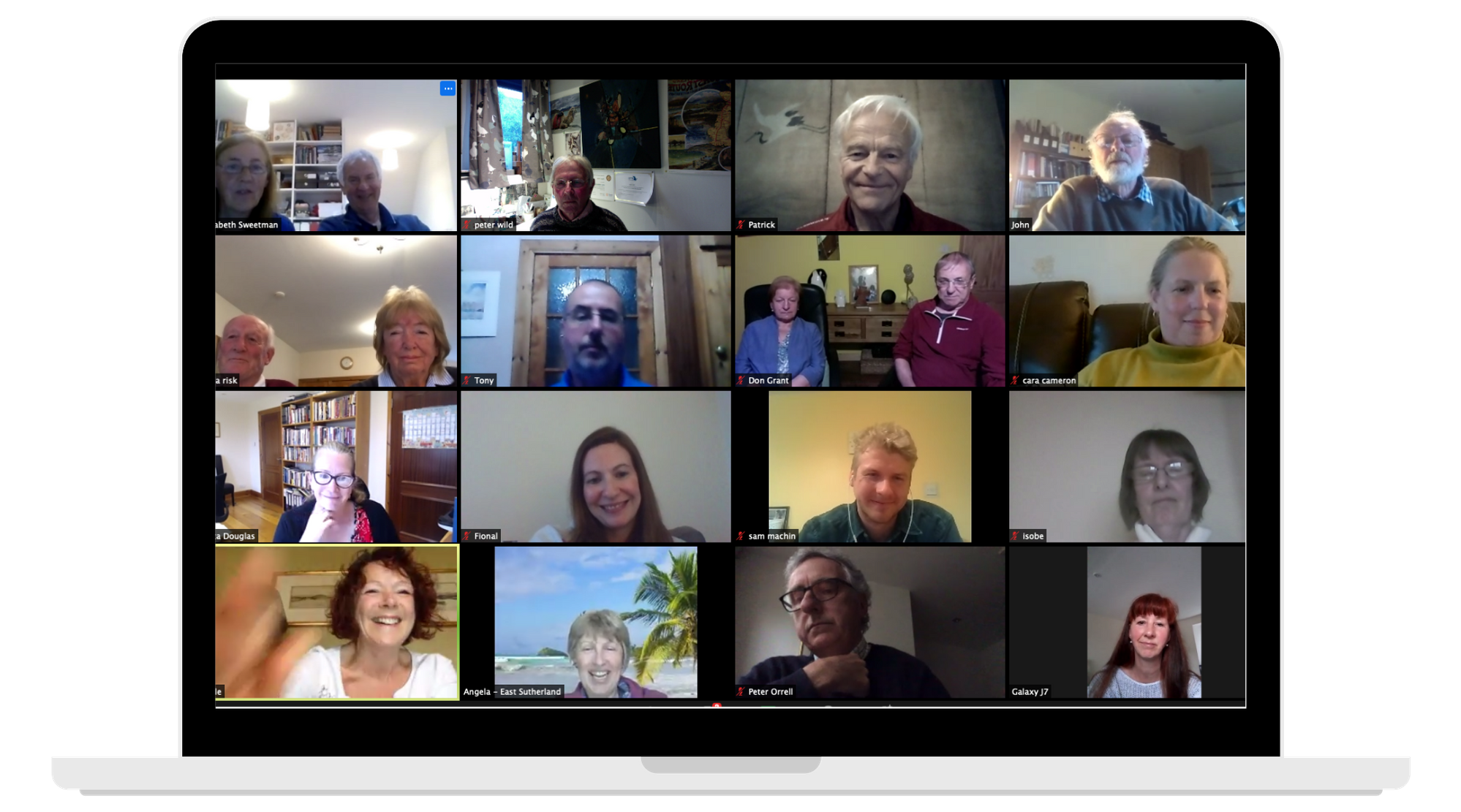 Interested in joining us? Then speak to one of our Members or contact Angela Grant Membership Officer. We can then arrange for you to join us at one of our meetings so you can find out first-hand what we are all about, we can't wait to meet you.
---
Rotary International is a global network of 1.2 million neighbours, friends, leaders, and problem-solvers who see a world where people unite and take action to create lasting change – across the globe, in our communities, and in ourselves. You can find out more about the global Rotary movement by clicking here.
---
The Rotary Club of East Sutherland considers requests for donations from individuals, organisations, and projects within East Sutherland. We particularly welcome applications from smaller charities within our area. You can find more details on our criteria by clicking here.
If you wish to make an application, please use this online form here.
Apply here for funding or assistance with your project.
---
You can help us to make a difference by donating to the
Rotary Club of East Sutherland by clicking here