During the Coronavirus shut down the club is meeting fortnightly via ZOOM.
If you want to support the club's charitable trust with a donation then it is easy to do so via EasyFundraising at no cost to you when you shop with many organisations on-line.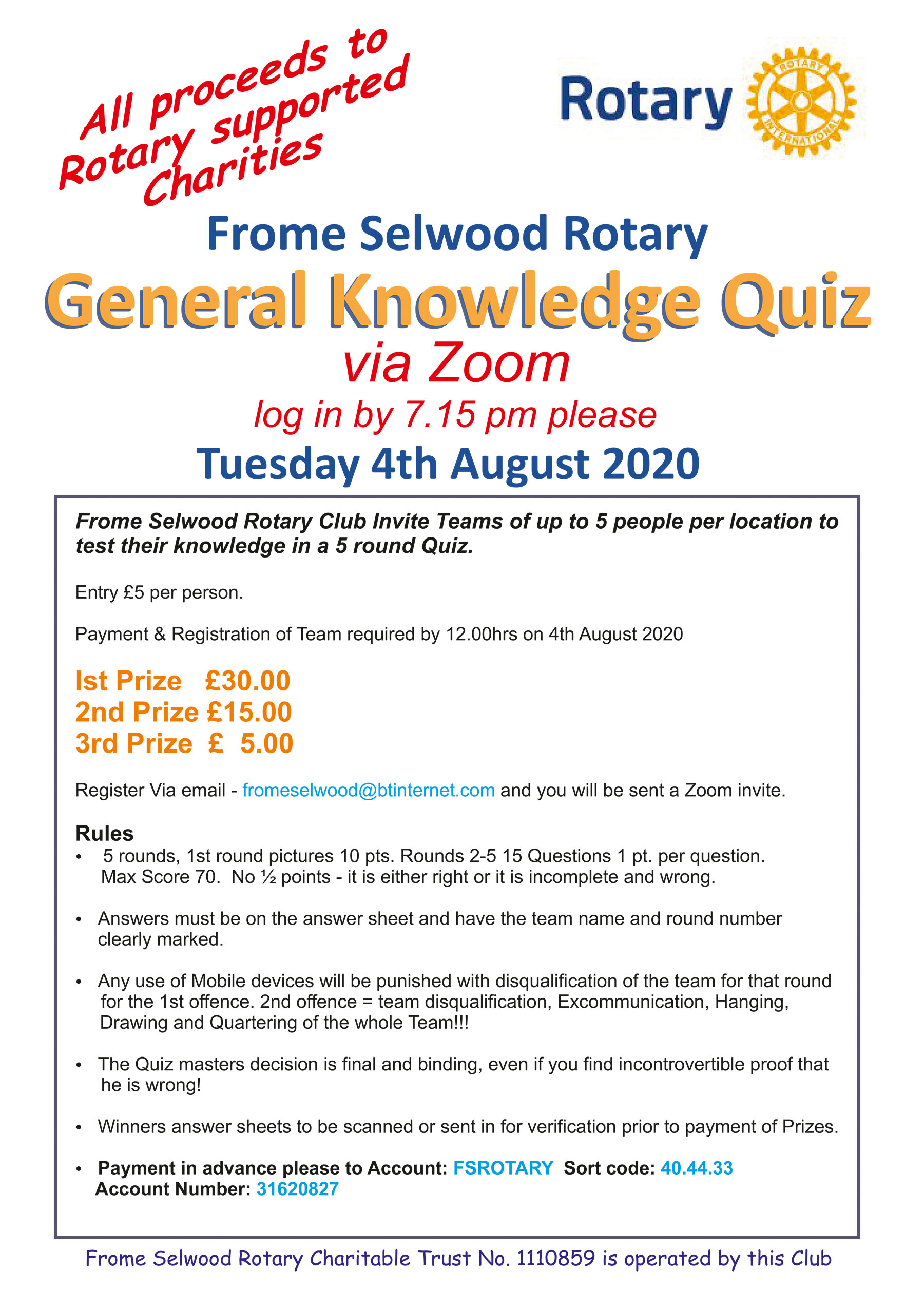 President Jenny takes over from Gloria with full PPE!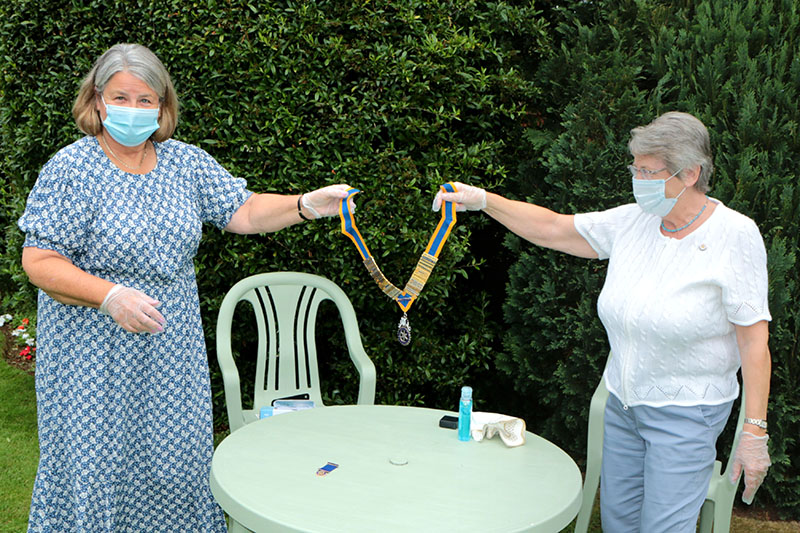 Past President Gloria (on right) handing over to new 2020/21 President, Jenny at the 30th June handover.
Jenny so you can see her!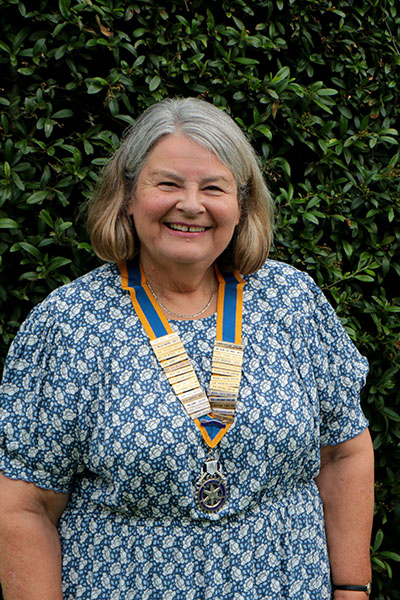 The club of men and women, living or working in Frome and the surrounding area has around 23 members. If you want to have fun and help the community or know more about Rotary and, in particular, Frome Selwood Rotary then please contact our Membership lead - Guy Parkinson - fromeselwood@btinternet.com or via "Contact Us" as the top of this screen.
Frome Selwood Rotary operates a Charitable Trust No 1110859
Updated 18/5/2021