The club meets on 2nd, 4th (and 5th) Tuesdays of the month.
We currently meet at The George, Nunney. Our regular meetings are quite casual with no particular dress code. Please contact the secretary or any member if you would like to come along.
You may also like to see information about Rotary in Frome and things we do with the other local clubs including the Rotary Charity Shop which closed at the end of May 2023 as the premises have been let commercially.
If you want to support the club's charitable trust with a donation then it is easy to do so via EasyFundraising at no cost to you when you shop with many organisations on-line.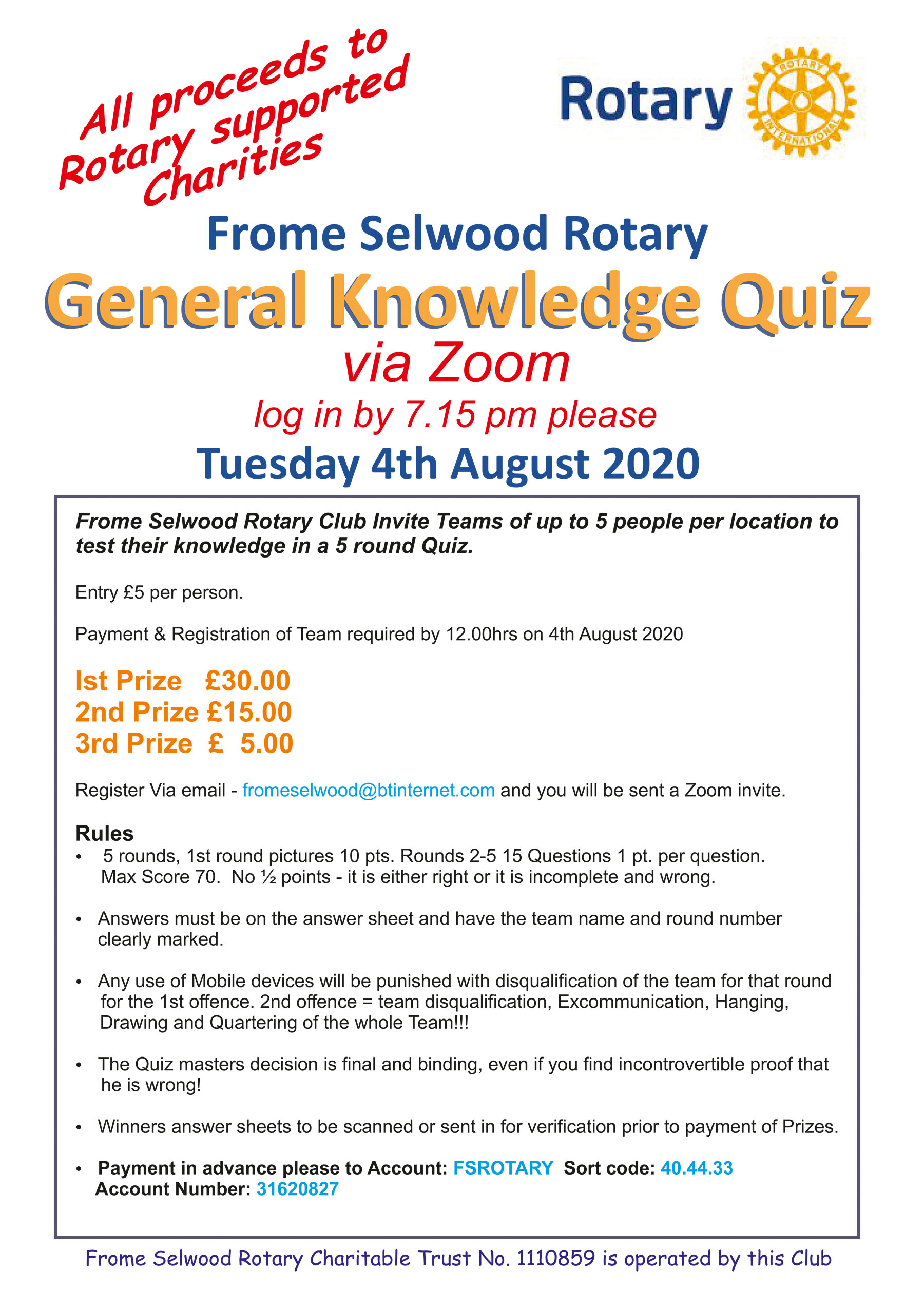 Celebrating the Presidents and "their years".
On June 16th the club members were joined by partners and guests to celebrate not one presidential year but FOUR!
Due to the Covid pandemic Geoff (the 2022/23 president) was joined by the previous three presidents for whom it was not possible to hold such an event.
Held at the Limpley Stoke Hotel, a good time was had by all.
Next year, if you join us, you could be at similar events.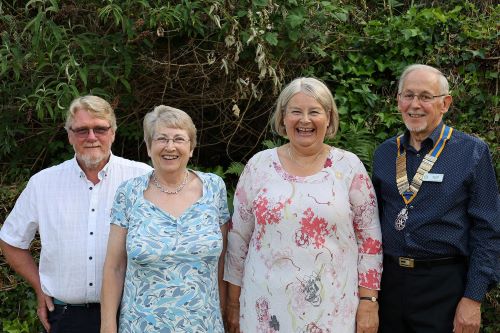 The presidents of the last four years: Guy Parkinson, Gloria Buchan, Jenny Bennett and
current president, Geoff Cardnell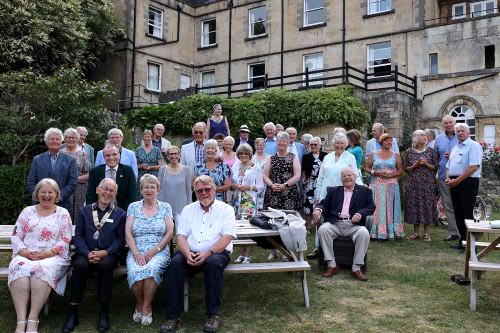 Members and guests assembling pre-dinner. Jenny, Geoff, Gloria and Guy seated at the front.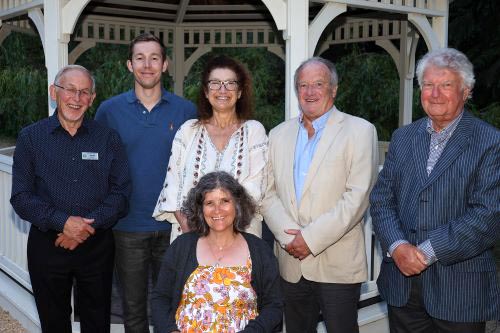 President Geoff with representatives of just some of the organisations we have been able to assist this year.
Nova Sport - Alex Johnson
Harry's Hydro - Paula Fox
John Killah and Karen Stewart (at front) - Fair Frome
Bath Cancer Unit support Group - David Lane
Frome Selwood Rotary is a club of men and women, living or working in Frome and the surrounding area and has around 20 members. If you want to have fun and help the community or know more about Rotary and, in particular, Frome Selwood Rotary then please contact our Membership lead - Guy Parkinson - fromeselwood@btinternet.com or via "Contact Us" as the top of this screen.
Frome Selwood Rotary operates a Charitable Trust No 1110859
To find out more about Rotary click here
Updated 18/6/2023