The club is now meeting on 2nd, 4th (and 5th) Tuesdays of the month.
Normal location is Tool & Gauge, Frome. Please contact the secretary or any member if you would like to come along.
If you want to support the club's charitable trust with a donation then it is easy to do so via EasyFundraising at no cost to you when you shop with many organisations on-line.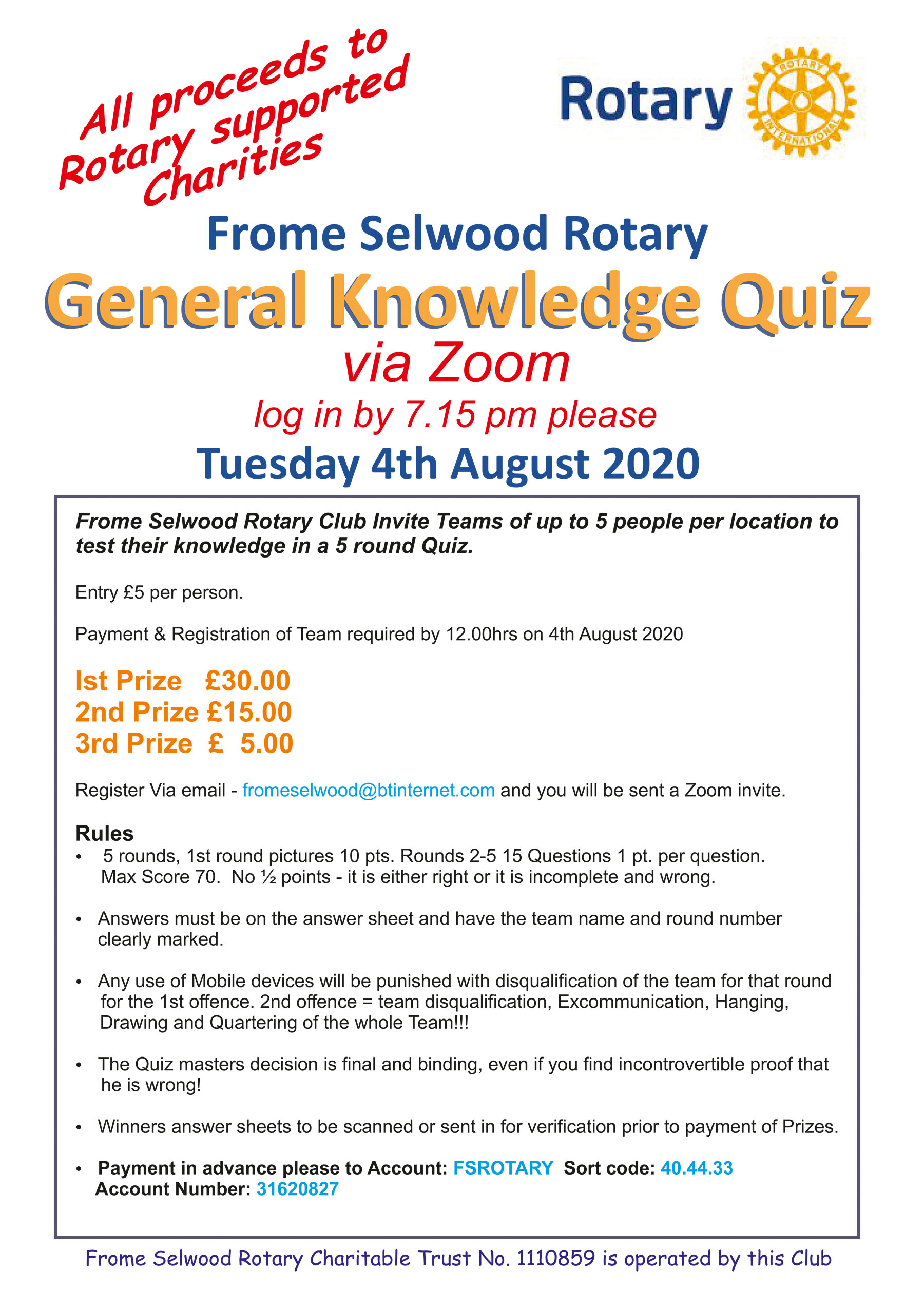 The 2022/23 President, Geoff, receives the chain of office from Guy. If Geoff follows tradition then the next time the chain will be seen is when he hands on to his successor in June 2023!!
Handover just before 1st July 2022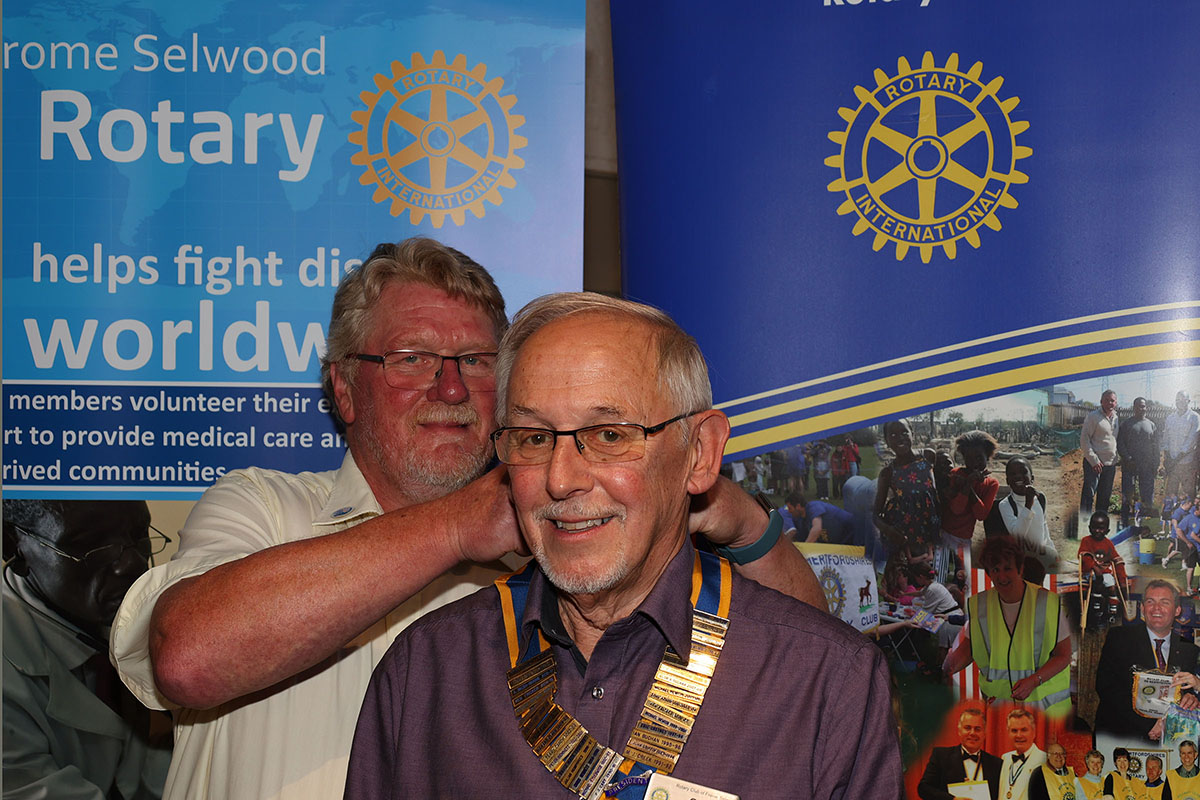 The club of men and women, living or working in Frome and the surrounding area has around 20 members. If you want to have fun and help the community or know more about Rotary and, in particular, Frome Selwood Rotary then please contact our Membership lead - Guy Parkinson - fromeselwood@btinternet.com or via "Contact Us" as the top of this screen.
Also on handover night we were pleased to award the Frome Young Citizen trophy and £200 to winner Imogen Turner. RYLA candidate Aaron Browning gave a presentation on his Rotary sponsored outward-bound course, saying how much he had enjoyed and benefited from the experience. (RYLA is Rotary Youth Leadership Award). Both are pictured below along with Guy and other Rotarians.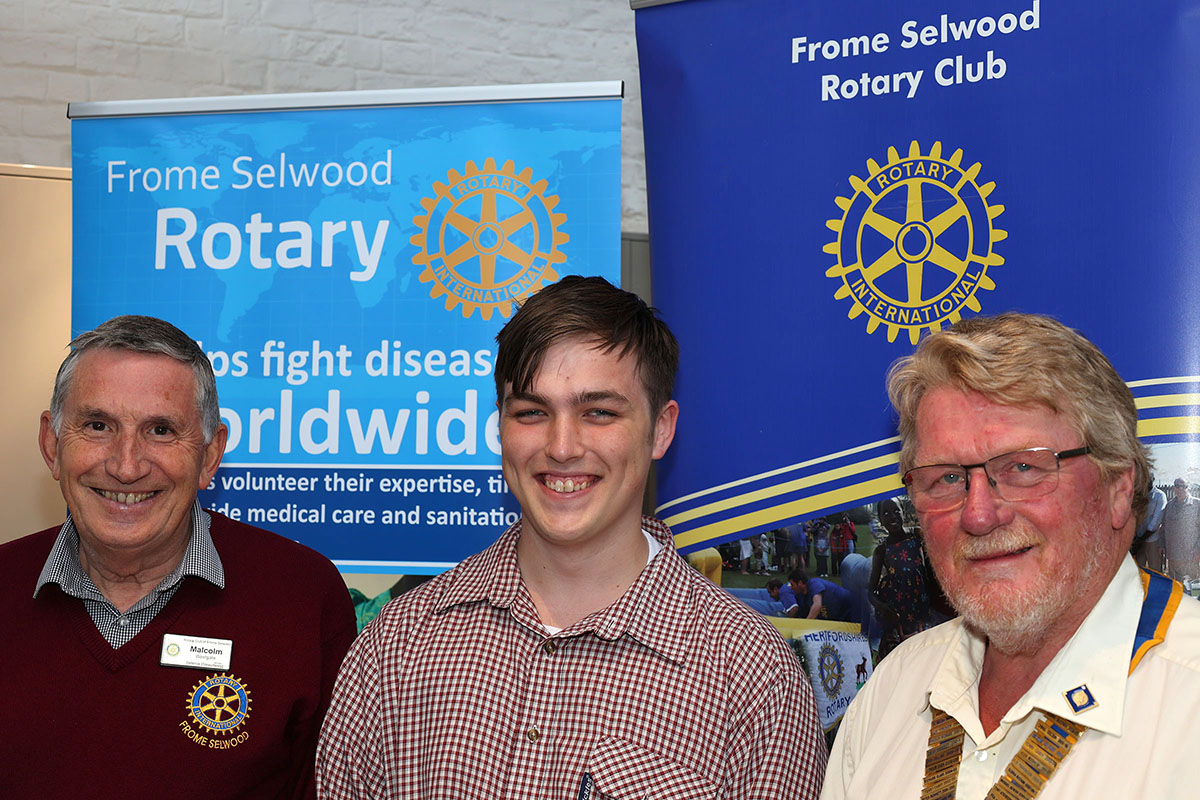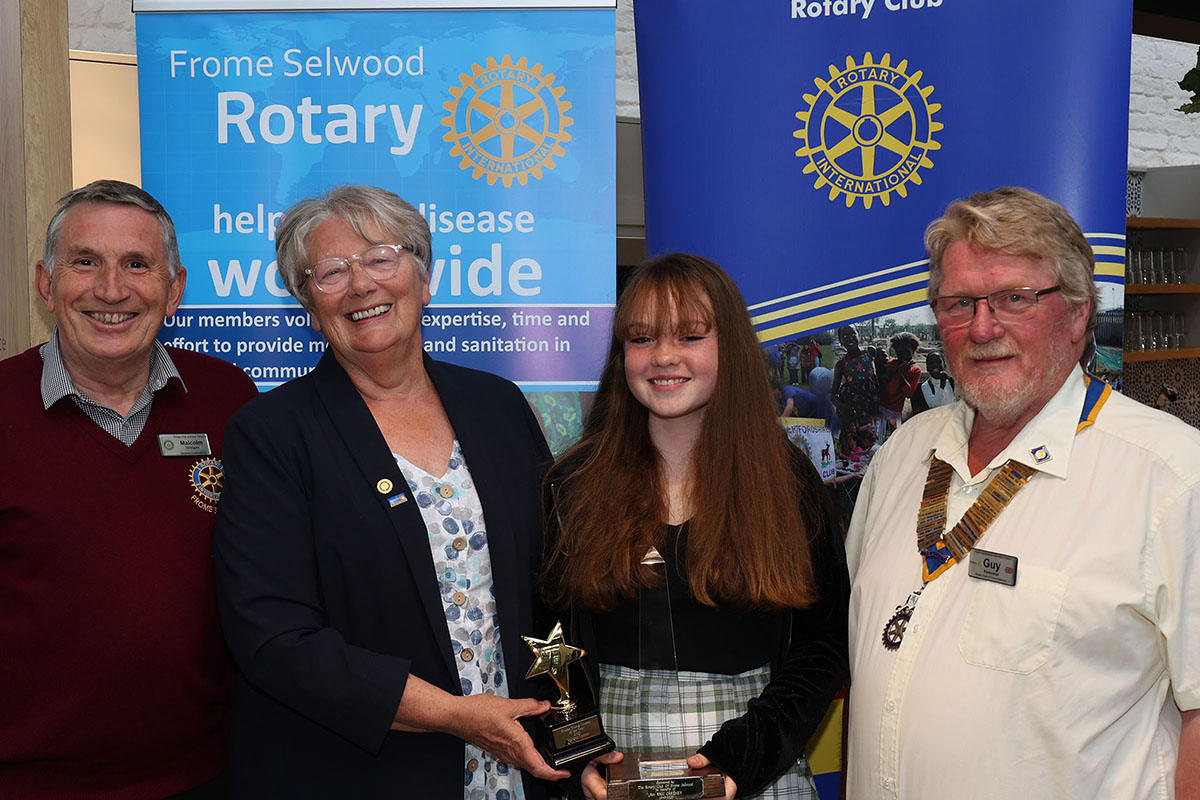 Frome Selwood Rotary operates a Charitable Trust No 1110859
To find out more about Rotary click here
Updated 30/6/2022