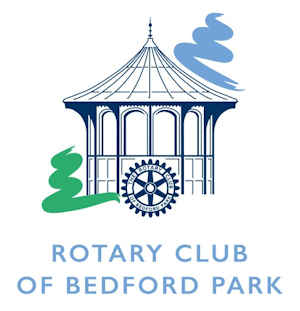 The club has weekly meetings at Woodland Manor, Green lane, Clapham, Bedford MK41 6EP every Thursday morning at 7.30 am.
The Club was formed in 1991 and has an active young membership of over 50 members. Each year the Club helps to raise thousands of pounds for charity (mostly local, some national and international).
Each year, the Club organises a St Georges Day Ball and St Georges Day Golf day, which raises over £25,000 for local charities.
The club also jointly organises the Extramile Challenges cycle ride over 500 miles through France or Germany. This annual event regularly raises around £100,000 for local and national charities and has raised well over £1 Million since it began in 2003.