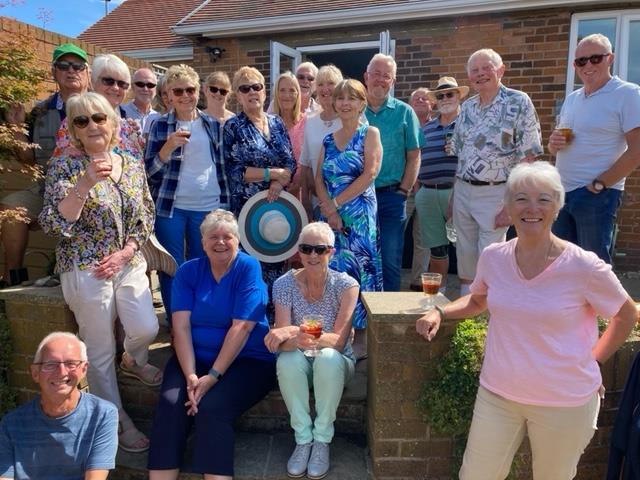 Enjoying ourselves
We meet every 1st & 3rd Thursday at 18:30 at the Fairway, Dodworth. Currently we meet every 2nd & 4th Thursday via Zoom - contact Julie on 07791 085747 if you would like to join us.
RI president - Jennifer Jones 2022-23 is the first woman to hold the office in the service organisations 115 year existance
ü member of the Rotary Club of Windsor-Roseland, Ontario, Canada
ü Founder and President of Media Street Productions Inc., a twenty-five-year old, award-winning media company in Windsor, Ontario.
This is the logo for this year 2022/23 and there is an interesting story behind it - Check it out.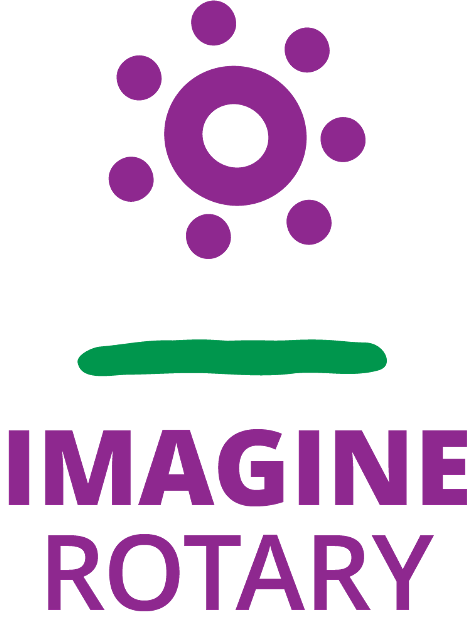 Designed by an Australian artist.

Imagine a world that deserves our best, where we get up each day knowing that we can make a difference." The logo for the theme was designed by Riki Salam, an Australian artist and graphic designer specialising in contemporary Indigenous art, design, and communications.
·

Circle represents Community
·

7 dots (Rotary's 7 avenues of Action)


·

Green Slash represents an aboriginal digging stick





Meaning of the design elements -

There is, of course, a deeper meaning behind each element of the design. The circle in aboriginal culture for instance, signifies our connections to one another. The dots around it represent people and there are seven because of Rotary´s areas of focus. Rotary members believe that we have a shared responsibility to take action on our world's most persistent issues.
The circle and the dots together become a navigation star – our guiding light. The solid line underneath is what is referred to as a digging stick and it is used when doing hard work. And since Rotary members are people of action – it represents a tool for getting things done.




The colours of the logo -

The colours green, purple, and white are not necessarily connected to aboriginal culture. President-elect Jennifer Jones asked the new crew of Governors to use one, two, or all three when dressing for official events instead of using a theme jacket. "As we celebrate diversity, equity and inclusion, I wanted all of us to be able to express ourselves differently in what we wear, but still have connection," she explained.


There are several ways to interpret the colours: Purple for example stands for polio eradication, green for the environment, the newest addition to our areas of focus, and white for peace, our core mission. Together, they are the colours of the women's movement, the

Suffragette – a

subtle nod to this history as Jones pointed out, since she will be the first female RI president.




The History of the Rotary Bell